What will our world be like in 2035? Will our beloved cryptocurrencies disappear or will they be more than ever at the heart of our lives? Will Bitcoin blockchain change the face of the world? We had fun telling little stories, imagining our world in the not too distant future. Further history is fictionalized, imaginary, without any pretense of guessing the future. Have fun with us and dive into our new summer format, which is also available on our Twitter. Head to DeLorean JDC Destination 2035!
Paris, when the euro becomes an electronic coin
In a fractured world, two parallel lifestyles oppose each other. Europe and USA on the one hand. Africa, Asia and Latin America on the other.
February 14, 2035, Paris, France – Valentine's Day.
Mathieu walks along the Champs Elysees in search of a gift for his beloved. They have been together for two years. The restaurant is booked. They will head to Shiro, a French-Japanese restaurant specializing in gastronomic fusion. A wonderful evening in perspective.
Mathieu moves away from the sidewalk, occupied by unfinished construction. Sign change. In place of the old bankrupt bank, there will soon be a restaurant, Credit … something. He no longer remembers the name. After numerous business closures in recent years, the Champs-Elysées has been gradually transformed.
14ᵉ bouquet of roses in Abtan&Fils. 547th earrings at Tiffany. That's a lot, thought Mathieu, looking thoughtfully at the jewels through the window. But it is better to buy them now, who knows what the price will be in three months?
In 2035, purchases are made for electronic coins!
"e" for euro? No. e for electronic coin. The euro will not survive the inflationary crisis of 2022-2028. Bankruptcy of Greece and then of Italy. In 2029, after its significant depreciation against the dollar, European states unanimously decided to abandon it. But replacing Bitcoin is out of the question! The old continent has resigned itself to accepting the American central bank's currency, the electronic coin.
Taken by the throat, Europe is now completely dependent on the US from a monetary point of view. State debts are simply written off. Back to zero. Citizens, on the other hand…
Eventually Mathieu decides to enter the shop and chooses a topaz blue pair. He grabs his credit card.
— No connection, sir? the saleswoman asks.
– Yes please.
Mathieu leaves the store and walks slowly towards the Avenue Matignon, towards the Place Marigny. Two years is a milestone, he thought.
>> Still no bitcoins in your wallet? Prepare for the future, register on Binance (affiliate link) <
And on the other side of the world? bitcoin
February 14, 2035, Bangui, Central African Republic – Valentine's Day.
Pierre walks along Barthelemy Boganda Avenue in search of a gift for his beloved. They have been together for two years. The restaurant is booked, they will go to Les 5 Fourchettes to enjoy Indian dishes. A wonderful evening in perspective.
Pierre pulls away from the pavement, busy with demolition. An old dilapidated cafe will soon become a new co-working space for young startups. Many entrepreneurial initiatives spring up here and there in the gradually transforming Bangui.
These digital creators have one goal. The gradual conquest of the metaverses, these virtual universes are built in parallel with the real world. The city is rapidly modernizing and businesses are popping up on every corner.
140 Satoshi is a bouquet of roses at Zanga&Fils. Earrings Toba Bijoux cost 5470 Satoshi. That's a lot, Pierre said to himself, looking thoughtfully out the window at the jewels. It is likely that if he waited a bit, he could get them cheaper. The price of Bitcoin is currently developing very evenly, on a positive slope, the price of products indexed to its price naturally decreases. But hey, it's not every day Valentine's Day!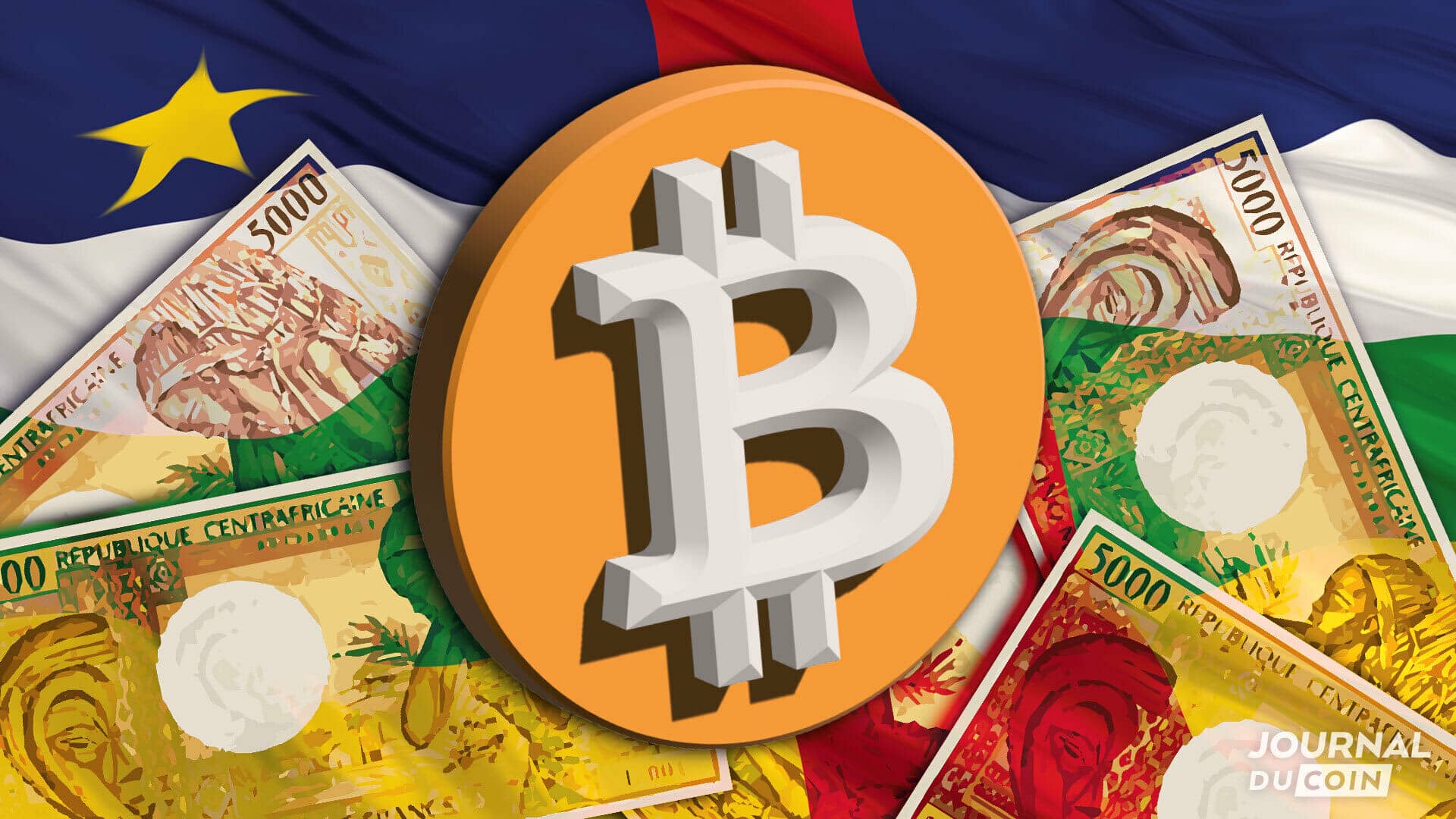 A New Economy Is Being Built Around Bitcoin
Bitcoin has finally made its way into Africa thanks to the dynamic development of El Salvador. Click? Meeting of 44 central banks on their land in May 2022. Then they were quickly copied by Latin America and Asia. One by one, countries have adopted this new digital currency, bringing hope. And the townspeople too.
Pierre for some time did not dare to settle in Europe. The scenery there is splendid, and he would have had no difficulty in buying a good house. Or even a small building for rent. The obligation to convert his bitcoins into electronic coins held him back. The electronic coin is too volatile for his taste.
European countries covered their faces by abandoning the euro. The electronic coin has not changed the problem of printing money, and Pierre is well aware of this. And he is very happy to be on the other side of the barrier. For nothing in the world, finally, he will not leave Bangui.
Finally, Pierre decides to enter the store and chooses a topaz blue pair. He pulls out his smartphone.
Is that all, sir? the saleswoman asks.
"Yes, thank you," he replies, scanning the QR code with his digital wallet.
Pierre leaves the store and slowly walks towards the Rue de la Couanga, towards the square. Two years is a milestone, he thought.
What if the balance of power is reversed? What if a Europe as powerful as it is today were caught in a hellish loop driven by monetary inflation? This story contrasts with Europe, where it is good to spend money immediately, as today in Argentina. Due to fears that it will depreciate in the coming weeks. And Africa, where savings increase your purchasing power over time thanks to bitcoin. This dystopian future is one of thousands of possible futures, and only one of them awaits us. Will it come true?
If at the end of this article you are still not convinced of the vital importance of accepting bitcoins and cryptocurrencies, let's say goodbye friends: nothing and no one will succeed! Otherwise, wait no longer to prepare for the future by registering on the Binance platform, the absolute benchmark in the sector (affiliate link).