The 24h on GAMERGEN.COM is a daily section allowing you to review the main news of the last 24 hours. What happened on this Wednesday, June 2, 2021?
Big news, the filming of the film Thor: Love and Thunder is finished. Beside that, a huge update was made on future productions coming to PS5 and PS4, and we took a look at what's new in the moment in No Man's Sky.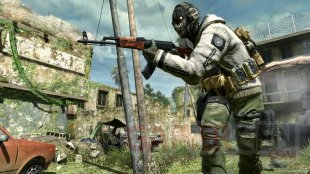 In the rest of the news, Nintendo will present its future games in a live next week, the new DLC of Dragon Ball Z: Kakarot has been dated, the servers of Call of Duty Online will close, update 4.5 of Watch Dogs Legion was exhibited through some images and a trailer, a new animated film of Ninja Turtles was announced, and The King of Fighters XV was pushed back.
Finally, know that Nintendo will open a museum in Japan.
.