News tip A French soccer game marks the largest fundraiser in French tech history
Published on 9/21/2021 5:14 PM
More than half a billion dollars, exactly 680 million: this is the record collection that the French soccer game Sorare has just announced. Never has a French technology start-up been able to arouse such enthusiasm among investors in just three years of existence.
Sorare: a record fundraiser and incredible success story
Conceived in 2018 and launched in early 2019, Sorare has undergone spectacular development. This is one of the first successes of the "crypto games" phenomenon using NFTs, unique digital objects whose uniqueness and authenticity is guaranteed by blockchain technology. The game was first a growing success with technicians most familiar with crypto technologies, including Ethereum (ETH), the blockchain of which is used by Sorare … before succeeding with investors. Sorare got up for the first time $ 50 million in February to accelerate its development, before to announce today a new record investment: $ 680 million, unprecedented in France in French technology.
The project arouses the enthusiasm of investors because it combines popularity, growth, profitability and credibility. Unlike many crypto-games whose speculative and lucrative madness is tied to future promises, Sorare has been playing for almost two years and has managed to use blockchain technology to deliver a truly innovative and unprecedented experience, in an environment like that of the football and fans. , particularly promising in terms of gambling and speculation. Where many games try to show that the blockchain will allow them to differentiate themselves, Sorare has already demonstrated it, and has convinced the giant investors of its potential: Softbank, Atomico, Bessemer Ventures, D1 Capital, Eurazeo, IVP and Liontree thus entered the capital today. . The new money should be used to develop partnerships with clubs, official leagues and national teams, continue the development of the project, in particular improving the mobile experience, but above all, to reject Sorare's now-proven recipe with other disciplines: the only limit to the development of sport-business is imagination …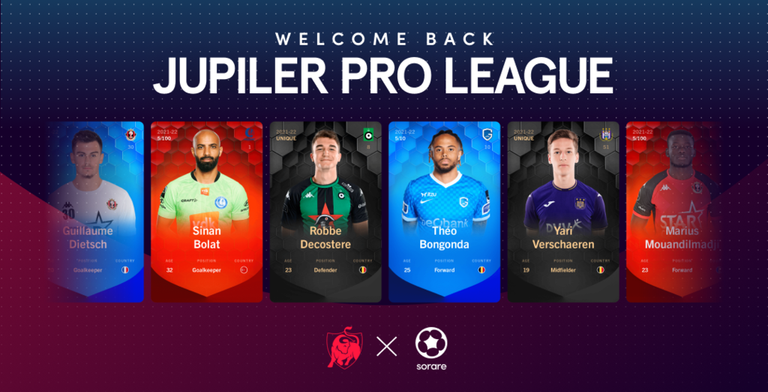 What is Sorare?
Sorare is a French fantasy football game that can be played in your internet browser. Players must acquire and collect limited edition NFT virtual soccer cards and then assemble the best possible team from the matches that players will play in real life. As long as a footballer from the player's team performs well in an official (real) match, the user earns points. Those with the most points earn rewards, usually new player cards.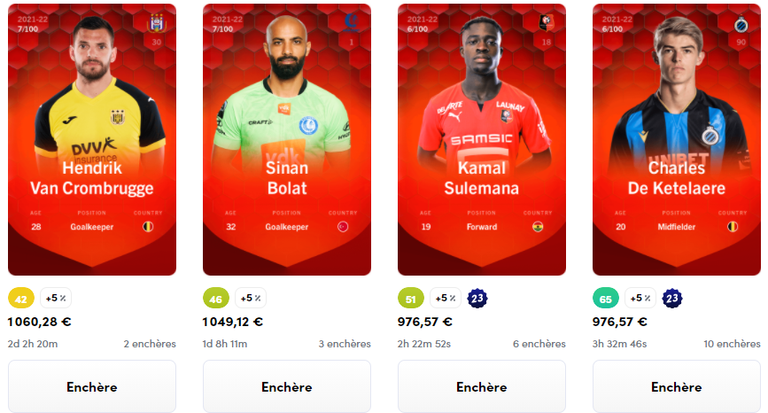 Because all of Sorare's excitement lies in the fact that each player's cards are produced in a limited number each season: 1 Unique Version, 10 Super Rares Versions, 100 Rares Versions, and 1000 Limited Versions. So not everyone can have Ronaldo on their team, or rather, to get it you have to pay a price. Once a card has been auctioned for the first time by Sorare, users have full ownership of the card thanks to NFT technology and can therefore resell it (even outside of Sorare) as they wish … potentially with large Profits. The card of a young talent from a small club can gain a lot of value if it finds itself, a few months or years later, in a pillar playing (and winning!) All the games of a big club. In fact, Sorare has established numerous partnerships with renowned clubs: 180 clubs have their membership produced in the form of in-game cards, or more than 6,000 footballers available under license.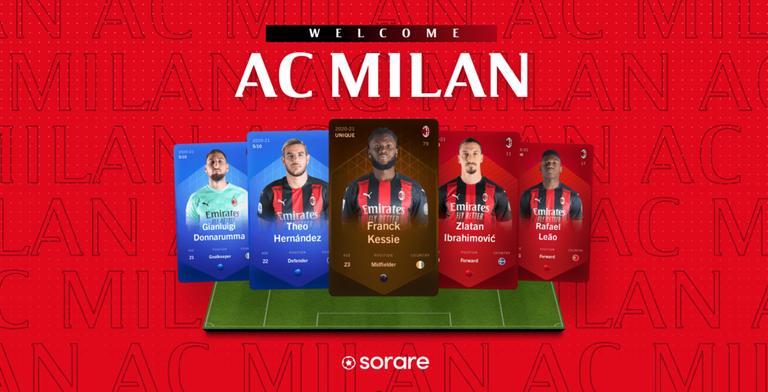 Do you want to learn more about the game or get started? Do not miss our complete guide: Sorare: price, operation, risks … All about the speculative phenomenon of NFT crypto games.

Through Alvin_Stick, Journalist jeuxvideo.com
MPTwitter