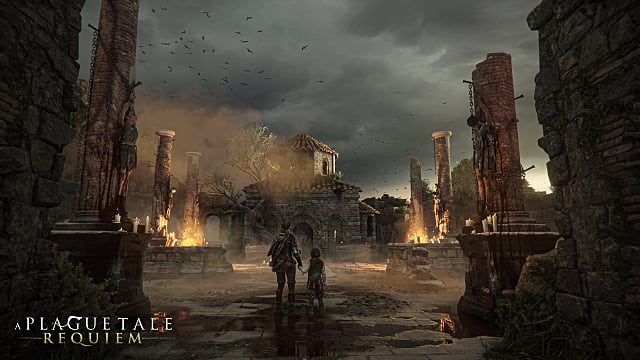 A Plague Tale: Requiem will release later this year on October 18, 2022 for PC, PlayStation 5, Xbox Series X|S. There will also be a version for Nintendo Switch Cloud, and on the first day the game will be released as part of Game Pass.
This news comes from a recent demo released by developer Focus Entertainment that focused on the sequel to A Plague Tale: Innocence 2019. Approximately 10 minutes of new gameplay was shown. You can watch it here.
As we mentioned earlier, it seems that Amicia and her brother Hugo have indeed lost their innocence. The sequel takes a more violent turn than the original, and Amicia has far more deadly combat options at her disposal. Though there still seems to be enough momentum to balance it all out. Plot details are still pretty sparse, although the latest gameplay video provides a bit more context for the game's overall narrative.
A Plague Tale: Requiem was unveiled at E3 2021 with a gritty cinematic trailer reminiscent of the darkness the two siblings still face on their journey. A teaser of sorts for the sequel appeared in its predecessor, but click to see what it was only if you've completed the original. Pre-orders are available now. Stay tuned for updates as October approaches.