A real phenomenon when it was released for free download on PC in 2017, the visual novel / psychological horror game Doki Doki Literature Club developed Dan Salvato and his team will be entitled to a version More sure Nintendo Switch, Playstation 4, PS5, Xbox One, Xbox Series and Pc. For the first time, the game will also benefit from several official translations including a in French as the page confirms Steam, but also to a premium physical edition on Switch, PS4 and PS5. The editor is Serenity Forge, which will also take care of distributing the physical edition. The game will first be released for download on June 30th at the price of € 12.49 on all media in Europe and the United States, while the physical edition, exclusively in the American version for $ 29.99, will be available in July and will be shipped worldwide. An official website has opened at this address.
While recalling that this game is dedicated to an informed public and that it can therefore be shocked by the scenes and themes it contains, which we will not describe here to avoid spoilers, Team Salvato and Serenity Forge have unveiled information on the new features that this Plus version will offer. In addition to the translations, there will be 6 new side stories promising even more friendship and literature whose passages will be outside the main story, illustrated by the artists @lu_cid_sky and @SquChan and with decorations by @VelinquenT. These stories were written with the aim of showing how the heroines became close friends. Dan Salvato worked closely with the artists and the composer Nikki Kaelar / @variendarkgirl to deliver these new stories.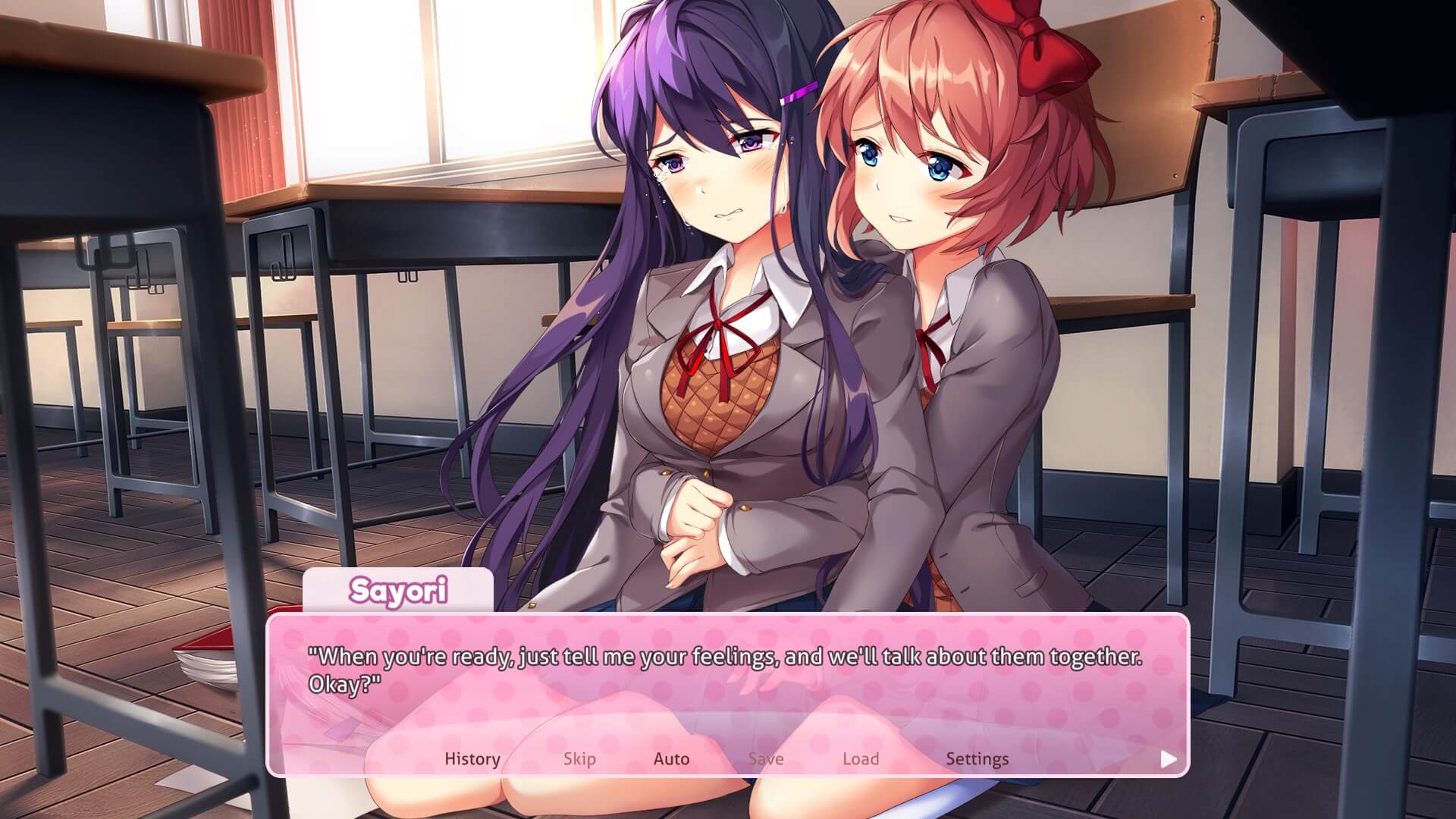 The plus version of Doki Doki Literature Club will also have a music player allowing you to listen to a total of 26 tracks whose 13 short stories by Nikki Kaelar as well as Jason Hayes (World of Warcraft composer and Doki Doki Literature Club fan) and Azuria sky who were also invited. It will be possible to put songs in favorites via a personalized playlist and put them in a loop. There will also be a gallery with more than 100 images to unlock, including illustrations, wallpapers, sketches and more. Finally, we are promised visual improvements and resolution in Full HD (1080 pixels), but still remaining faithful to the original game.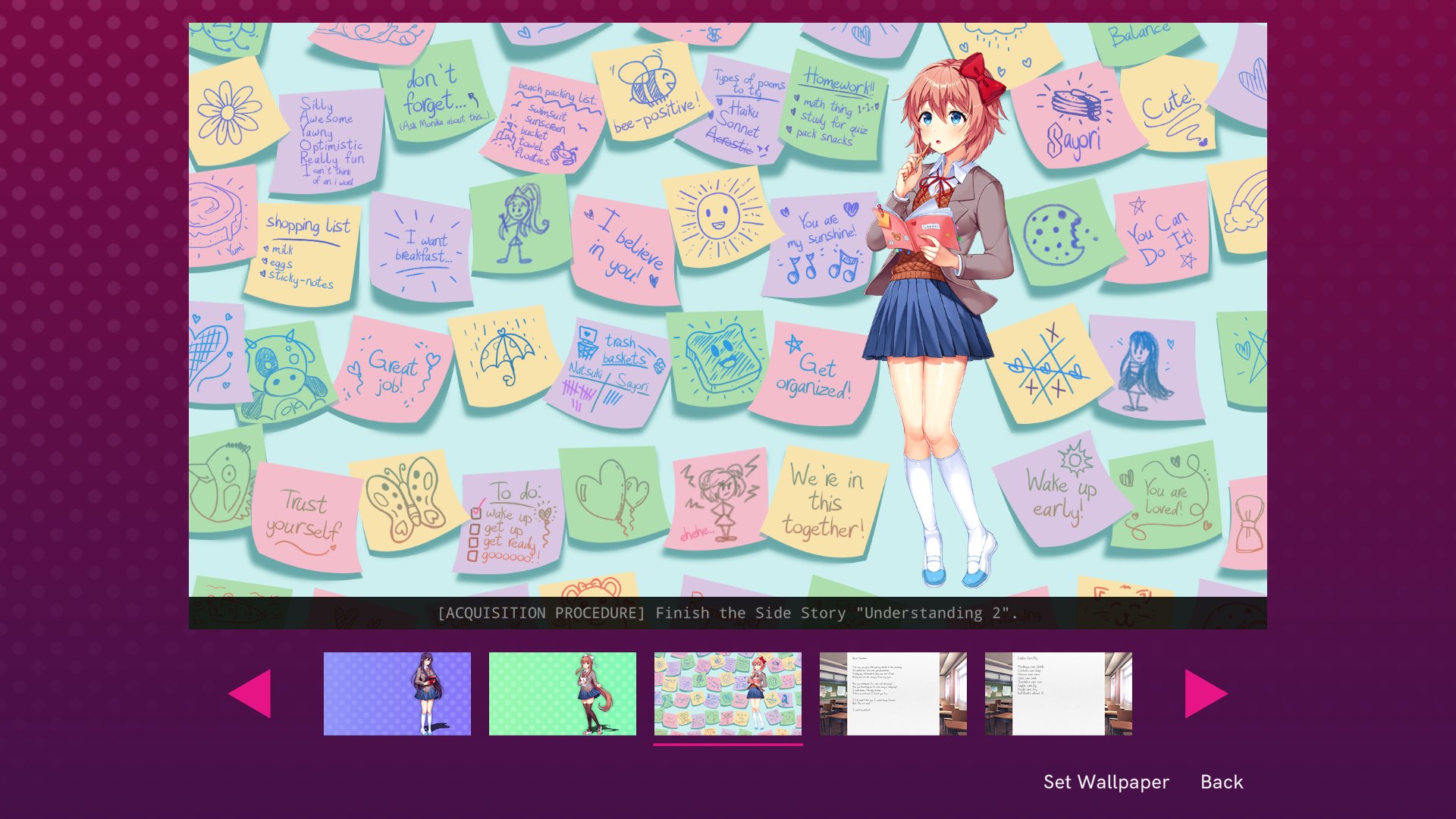 We will not detail the story here to avoid spoilers, as Doki Doki Literature Club is also built so that you will be surprised by the reading, but be aware that this project was originally developed at the beginning. alone by Dan Salvato. He then led a team after working on different prototypes using free programs, which is also why when it was released, the game was free on PC. Salvato has had several inspirations, including his love-hate relationship with anime, the developer noticing the abundance of clichés in stories where cute young girls do cute things. This therefore prompted him to create a somewhat satirical visual novel with elements of horror (a rather risky bet, since many visual novels include this kind of element), his goal having been to show things that do fear, especially in the sense that they make us uncomfortable, like a review of games with harems or flirting simulations. His other direct inspirations are, moreover, Yume Nikki and Eversion, which have a frame that can easily make the player uncomfortable. His project was ultimately very successful, leading Doki Doki Literature Club to become known around the world, to the point that memes spread all over the internet.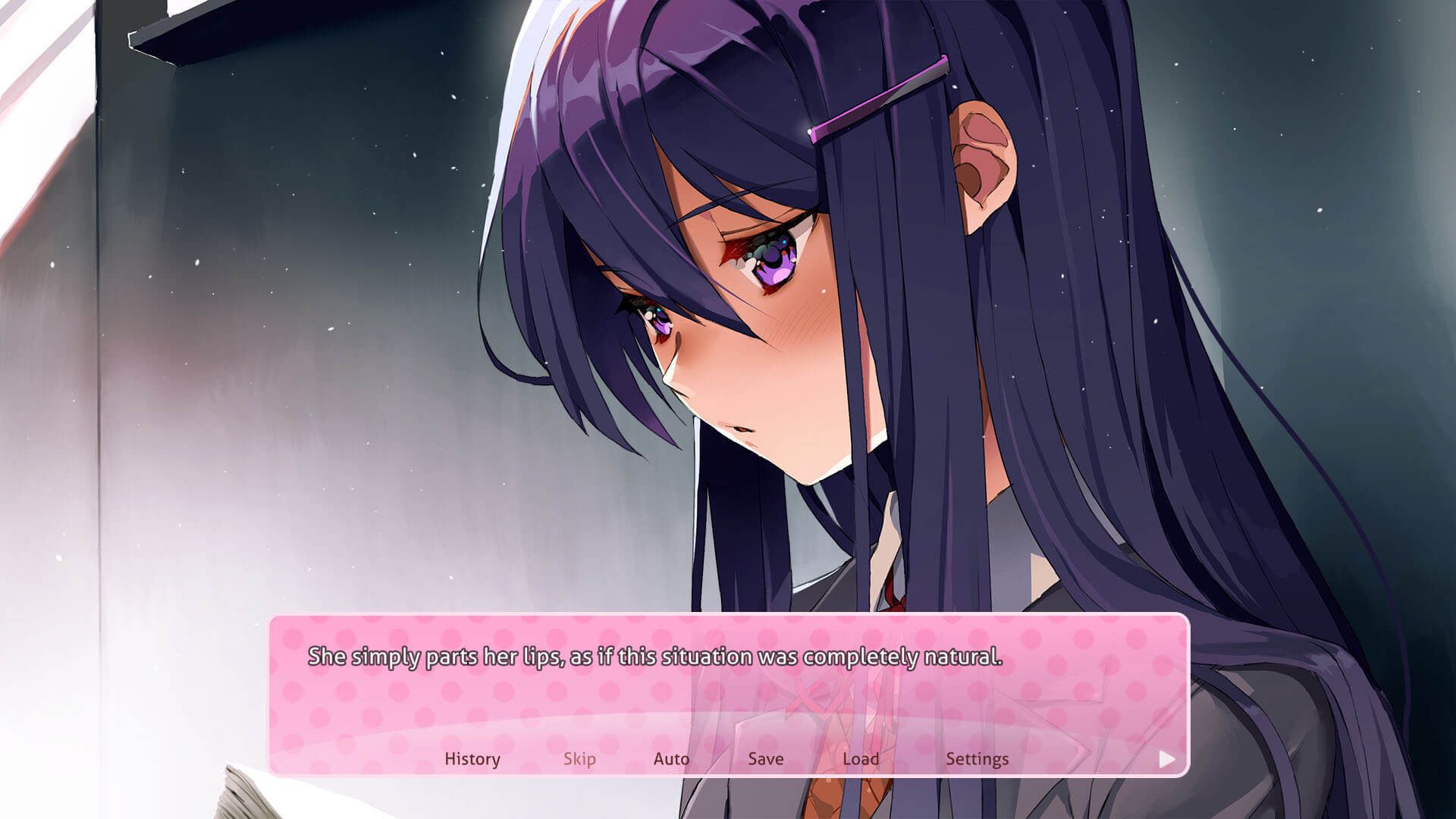 " Welcome to a terrifying world of romantic poetry! Write poems to your loved one and correct your mistakes as you go to achieve an ideal ending. Now is the time to find out why DDLC is one of the most successful psychological horror games of the decade!
You play the main character who joins, somewhat in spite of himself, a literature club out of romanticism. Through the poems you write and the choices you make, you will woo your crush and begin to uncover the horrors behind this high school romance. Can you understand the inner workings of dating simulations to achieve an ideal end game?
In Doki Doki Literature Club Plus, you will find all the spice of the incredible original game, but also tons of new features and exclusive content elements!
Meet the Literature Club!
Sayori : At the beginning of the story, Sayori, your childhood friend, tries to convince you to join the high school literature club. She is a dreamer bursting with positive energy, whose main passion is trying to make others happy.
Natsuki : Although she tries to be tough, Natsuki has an adorable side that makes it hard to take her really seriously. She is, on the other hand, able to relax when she sees that she is being listened to and that her love for all that is cute is respected.
Yuri : A seasoned reader of Olympian calm, Yuri reserves her passionate side for those able to understand the complexity of her enigmatic mind.
Monika : Superstar President of the Literature Club, Monika does everything to ensure that you reach an ideal endgame. She is always there to hold your hand and guide you through the twists and turns of literature and love! "