We are on December 24th. Like every year, you waited until the last moment to make your Christmas presents, saying that "we have time, it's fine", when in reality you have no money, no idea or even want to celebrate Christmas. And if this year wasn't shitty enough, your family decided to do a "Secret Santa." Rare thing imported from the United States (like everything else) where a drawing is made for the person to be given a gift. As if to top it off, you have been assigned Maxime, your sister's boyfriend. A technician. Tech-bro is the latest cultural evolution of the 30 year old alpha male race. The ultimate optimized man looking to live forever using iPhone apps. Maxim bows to Elon Musk, electric scooters are the future of transportation for him and buying an 8K TV to watch Reims-Angers on Sundays is a perfectly reasonable option.
For all those who have to offer something to a technician, here are some proposals taken from the depths of the Internet to, at best, make him smile, at worst, make you look like an idiot.
A pumpkin that tells you when to drink (but not when to pee)
Because there is an application for everything, there is also an object that prevents you from thinking about everything. This slightly ugly water bottle will sync via Bluetooth to your app (not sure how) and keep track of your hydration level. This will remind you to drink from time to time. A real pumpkin for a streamlined person. And it only costs 72 euros.
A USB heated jacket that can catch fire at any time.
I don't know what's stupid about this article. What is necessary to be connected to USB to be warm, therefore to a computer and therefore not be able to move? Is it essentially the same system as a heated floor but behind your back? Or that it only costs 16 euros on Wish? Some have had some burns, but a technician needs to stay warm when he spends the day in front of his 15-inch Retina Macbook Pro to go to Gmail.
A ring of light to be an influencer and a telecommuter at the same time, or the other way around, I don't know who is who anyway.
It had to happen, what do you want? By dint of getting angry at telecommuting and seeing people dancing for no reason in short videos all day, the two had to merge. The modern influencer is a teleworker and vice versa. We are nothing more than factories with short content, of which our existence is the source and the end. (You can engrave this on cheap marble and send it to Maxime Barbier for his new offices. Thank you).
So here you are, sitting in your office chair, doing your annual Zoom interview with a ring of light to look healthier, while on the prostate cancer highway. It will be 19 euros. Have a nice day.
Finger hoods for playing Clash of Clans in rainy weather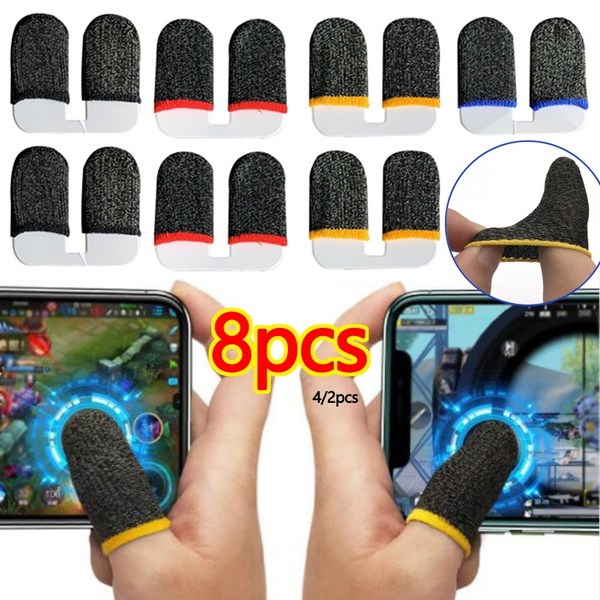 When I first came across this product, I immediately wondered if it wasn't a joke. Then, after seeing Apple offer their screen towel for 25 euros, I said to myself "why not." These little hooded gloves will come in handy for any technician, who might be sweating while cleaning the table. Or simply to "play with friends while maintaining barrier gestures". Who knows.
A "geek" t-shirt that sums up why geeks hate you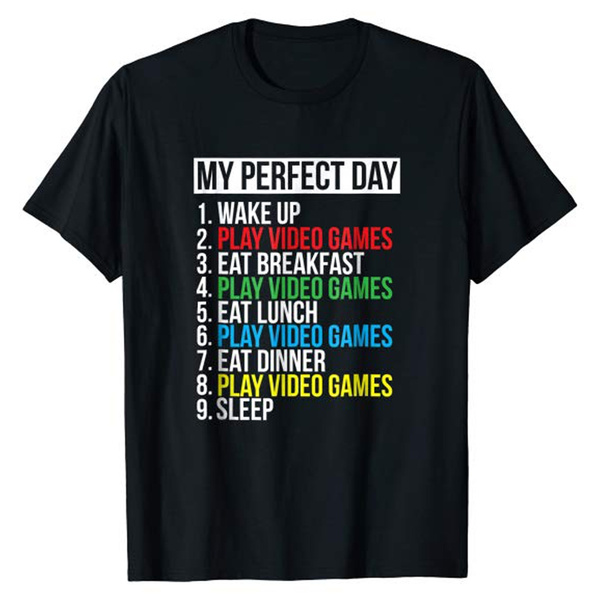 Players have already suffered from the stupidest cliches for generations that they no longer support these kinds of outfits. In fact, t-shirts with messages like this are exclusively for guys who play retro games every other Sunday. Like Maxime indeed. As you approach forty, you will feel a little younger when you start a game of Mario 64. The others, the real players, will be dressed normally.
Cryptocurrencies, at the risk of turning it into a crypto-brother
Few things are as annoying as stock market tweeters who spend their day using rocket emojis to say "TO THE MOON" when any shitcoin takes 2%. Everyone says almost anything, trying to predict prices that vary by 50% after a simple Tweet from Elon Musk, their guru for all. Giving it 0.0004 Ethereum could create a link between you, but it could open a door to hell. In two weeks, it's the triple screen setup, the resignation, and the "Honey, I know what I'm doing, okay?" You might even forget your password.
An iPad boom to take pictures of monuments with your iPad
You know very well what I'm talking about. These people who, in front of the Colosseum or the Eiffel Tower, take out their 15-inch iPads to take pictures. I never understood. Technology allows us to keep things so light, but tech-bro darons wave their objects skyward like mad priests, all for a poorly framed shot, as well as pissing everyone off. But the important thing for the technician is that he can add filters, draw things, and send some emails. Time is money.
M4A1 rifle NFT skin in a failed Ubisoft game that nobody likes
Any self-respecting technician likes stupid things that are useless, just because they are "new." Take an NFT skin. Who has never dreamed of owning a weapon skin from a game, but using it only once, like a Caravaggio painting? Nobody really. But maybe some techies who collect Batman action figures in their garage and find Ubisoft to be a groundbreaking studio.
And happy holidays everyone.
Paul is on Twitter.
VICE France is also on Twitter, Instagram, Facebook, and Flipboard.
VICE Belgium is on Instagram and Facebook.
Business Consulting Nulled, WeaPlay, Elementor Pro Weadown, PHP Script, Slider Revolution Nulled, Newspaper – News & WooCommerce WordPress Theme, Avada 7.4 Nulled, Fs Poster Plugin Nulled, Wpml Nulled, Elementor Pro Weadown, Flatsome Nulled,Woodmart Theme Nulled, Jannah Nulled, WordPress Theme, Astra Pro Nulled, Rank Math Seo Pro Weadown, Yoast Nulled, Dokan Pro Nulled, Nulledfire, Wordfence Premium Nulled, Woodmart Theme Nulled, Consulting 6.1.4 Nulled, Jnews 8.1.0 Nulled, Premium Addons for Elementor, Plugins, PW WooCommerce Gift Cards Pro Nulled, WP Reset Pro, Woocommerce Custom Product Ad, Newspaper 11.2