This is news that should appeal to fans of horrific experiences and especially those officiating on PlayStation 5, since we are talking about a future exclusivity for the machine from Sony. Abandoned is therefore presented by its developers, from the Dutch studio Blue Box Game Studios, as a first-person cinematic horror game including shoot sequences.. We recognize that said like that, it does not mean much, so let's look a little more on the subject.
The story of Abandoned all in all seems quite classic. We play a man named Jason Longfield who wakes up without really knowing how or why in a strange and disturbing forest, before realizing that his presence in these places serves the dark purpose of a sect. He will then have to do everything to try to escape, survival becoming his only priority.
In terms of gameplay, and although the game is intended to be very cinematic, we do not really know what to expect, except that Blue Box is putting the package on realism and the consequences of our actions on our character as sketchy as they are. For example, being out of breath after a sprint or because you are afraid (so there is a mental health system?) Will result in your aiming at the firearm much less precise, as well. that in general the use of the weapon will be heavier and slower than in the usual FPS.
A realistic side that would be found even in the approach that the developers want to give to the different situations that we can meet. They want every decision we take, every shot we fire to be carefully considered and planned, because there is no room for error. We will not play a superman and they want us to feel nervous and apprehensive about the various obstacles that stand in our way.
Still according to the developers, the power of the PlayStation 5 has helped them come to an end. We are then promised a level of detail of environments as close to reality as possible, Abandoned wanting to be photorealistic, with a native 4k maintained at 60 frames per second. Obviously, we cannot judge this without having been able to put our hands on the title, while the SSD would allow very fast loading times.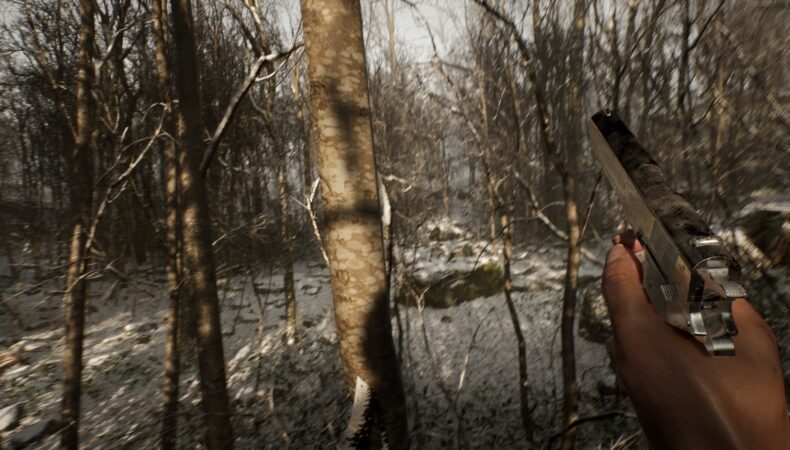 Also, the DualSense should not be left out. Pushed haptic feedback, fired with an empty weapon would then offer different sensations for example, and we would then feel each action that we performed. Just as 3D audio would not only help to immerse ourselves in this dismal forest, but also to untangle us from the few enemies that stand in our way. We could spot them and track them just by listening.
Finally, Abandoned looks cheerful, at least on paper, and while Blue Box is keen to show us some gameplay footage, the studio thinks it's still a bit early. Nevertheless, this PS5 exclusive which should be released by the end of the year is shown a bit in a short teaser to celebrate its announcement.. Case to follow.