That enigmatic US military robotic space drone X-37B has accumulated more than 500 days circling the Earth.
The Orbital Test Vehicle (OTV-6) is also called the USSF-7 for the US Space Force and was launched on May 17, 2020 on an Atlas V 501 thruster.
OTV-6 is the first to use a service module to host experiments. The service module is an accessory aft of the vehicle that enables additional experimental payload capacity to be brought into orbit.
Related: The US Space Force's Secret X-37B Space Plane: 10 Surprising Facts
Primary Agenda: Classified
While the main in-orbit agenda of the Boeing-built robotic space plane is classified, some of its onboard experiments were identified prior to launch.
One experiment aboard the space plane is from the US Naval Research Laboratory (NRL), an investigation into the transformation of solar energy into radio frequency microwave energy. The experiment itself is called a Photovoltaic Radio Frequency Antenna Module, PRAM for short.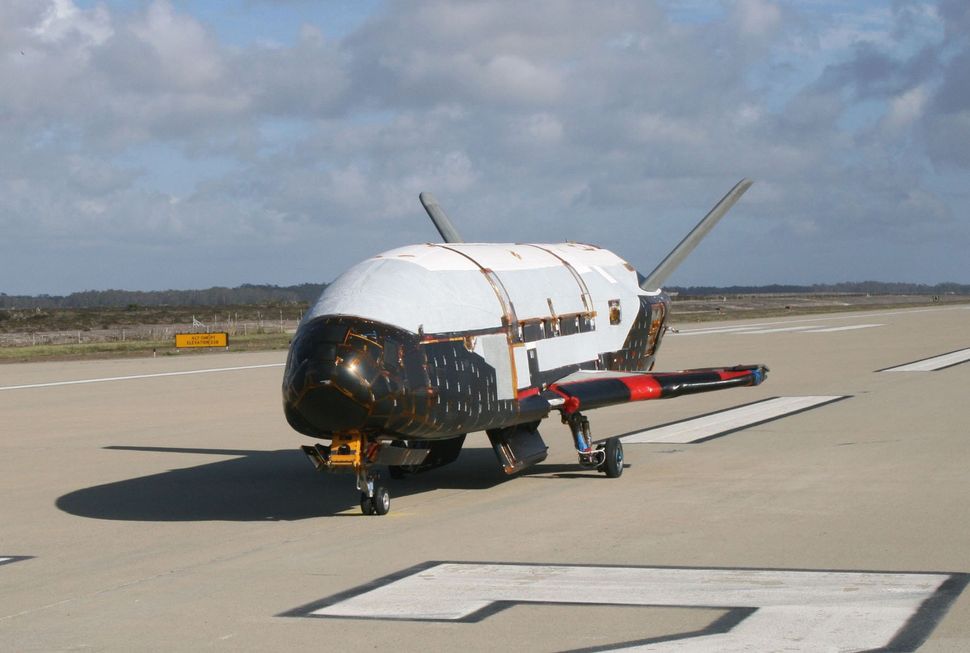 The US Air Force X-37B robotic space plane is shown here in a 2009 photo at Vandenberg Air Force Base in California. (Image credit: US Air Force)
In addition to bringing NRL's PRAM into Earth orbit, the X-37B also deployed the FalconSat-8, a small satellite developed by the US Air Force Academy and sponsored by the Air Force Research Laboratory. to perform various experiments in orbit.
Additionally, two NASA experiments are also aboard the space plane to study the effects of the space environment on a sample plate of materials and seeds used to grow food.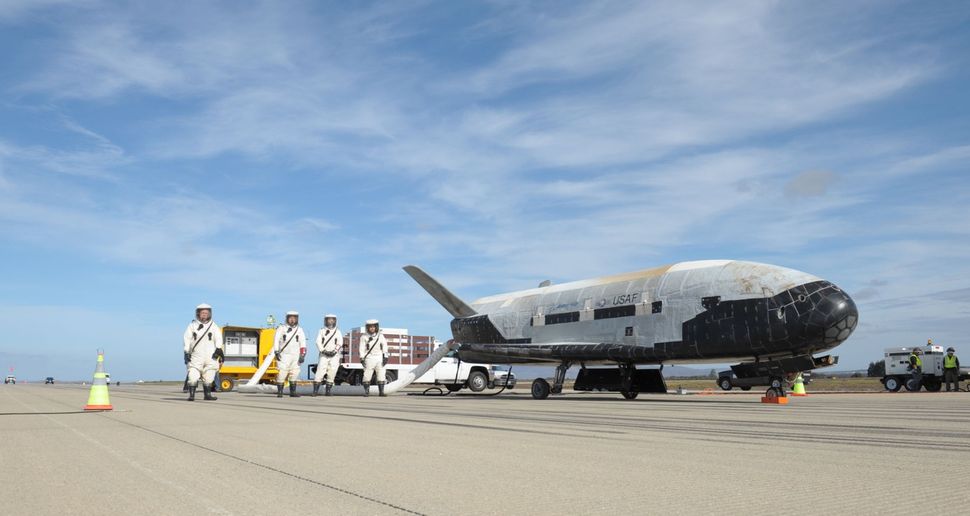 Technicians tend to the Air Force X-37B space plane after landing on the runway. (Image credit: US Air Force)
Previous flights
OTV-1: Launched on April 22, 2010 and landed on December 3, 2010, spending more than 224 days in orbit.
OTV-2: Launched on March 5, 2011 and landed on June 16, 2012, spending more than 468 days in orbit.
OTV-3: Launched on December 11, 2012 and landed on October 17, 2014, spent more than 674 days in orbit.
OTV-4: Launched on May 20, 2015 and landed on May 7, 2015, spending almost 718 days in orbit.
OTV-5: Launched on September 7, 2017 and landed on October 27, 2019, spending almost 780 days in orbit.
Missions OTV-1, OTV-2, and OTV-3 landed at Vandenberg Air Force Base, California, while missions OTV-4 and OTV-5 landed at Kennedy Space Center, Florida.
There is no information on when and where OTV-6 will return to Earth.
According to a Boeing fact sheet, "The X-37B is one of the newest and most advanced reentry spacecraft in the world, designed to operate in low Earth orbit, 150 to 500 miles above Earth. The vehicle is the first since the space shuttle with the ability to return experiments to Earth for further inspection and analysis. This United States Air Force unmanned space vehicle explores reusable vehicle technologies that support long-term space goals. "
Delta 9
The X-37B program flies under the wing of a US Space Force unit called Delta 9, established and activated on July 24, 2020.
"Detachment 1 of Delta 9 oversees the operations of the X-37B Orbital Test Vehicle, an experimental program designed to demonstrate technologies for a reliable, reusable, and unmanned space test platform for the US Space Force," according to a fact sheet issued by Schriever Air Force Base in Colorado.
"The mission of Delta 9 is to prepare, present and project assigned and attached forces in order to carry out protection and defense operations and provide national decision-making authorities with response options to deter and, when necessary, defeat orbital threats. "the fact sheet reads. Explain. "Additionally, Delta 9 supports space domain awareness by conducting space-based battlespace characterization operations and also conducts technology demonstrations and in-orbit experimentation for the US Space Force."
Leonard David is the author of the book "Moon Rush: The New Space Race," published by National Geographic in May 2019. David, a longtime writer for Space.com, has been reporting on the space industry for more than five decades. Follow us on Twitter @Spacedotcom and on Facebook. This version of the story was posted on Space.com.