Akedo is an independent, young and dynamic French video game studio. Former 3D programmer and passionate about video games from a very young age, Nicolas Juspin launches today, together with his partner Zoé Toussaint, his first 100% self-financed video game. Interview with Zoé Toussaint.
Can you present your business?
Akedo is an independent game studio, commonly known as Indie, created in Montreal by Nicolas Juspin, a triple AAA 3D ​​programmer who worked notably on video games consumed on the charts, and myself, Zoé Toussaint, in charge of marketing, communication and business. . developing.
Akedo was born because Nicolás wanted to go back to being a craftsman and challenge himself and rediscover the pleasure of playing and creating. To do this, we have chosen to self-finance the company since 2016, and we use our own technology to develop our video games.
In fact, we do not use video game creation software dedicated to the Indies, we have chosen to develop our own technology to better control our creation tools and control our production costs. Being completely independent is essential for Akedo.
Who are your clients?
Our studio is aimed above all at Gamers, we work mainly in BtoC. We thought we would reach out to gamers who started playing video games in the 90s. Finally, our study also attracts an audience interested in retro.
To our great surprise, we are in contact with an entertainment company dedicated to airlines who want to provide their passengers with games on small screens.
Can you describe your different services?
We currently offer games for Windows PC, which we would also like to develop on other platforms such as Linux and Nintendo Switch. Our studio offers video games from a non-realistic universe where imagination takes over thanks to the magic of 2D, pixel art and neo retro games.
In our first game, Nick Reckless in The Curse of the Lost Cause, the character is something of an anti Indiana Jones, touched by a curse that continues to haunt him.
Our hero evolves through randomly generated levels, allowing players almost infinite replayability. Despite the challenges she faces, her goal is to rid herself of the cause of her curse.
We also have an online store with derivative articles, called Loot zone, referring to a video game principle known to all players. The funds raised are used to finance our studio and are reinvested in the creation of new video games. It is in a way a participatory campaign in which we offer objects in exchange for the support provided by our community.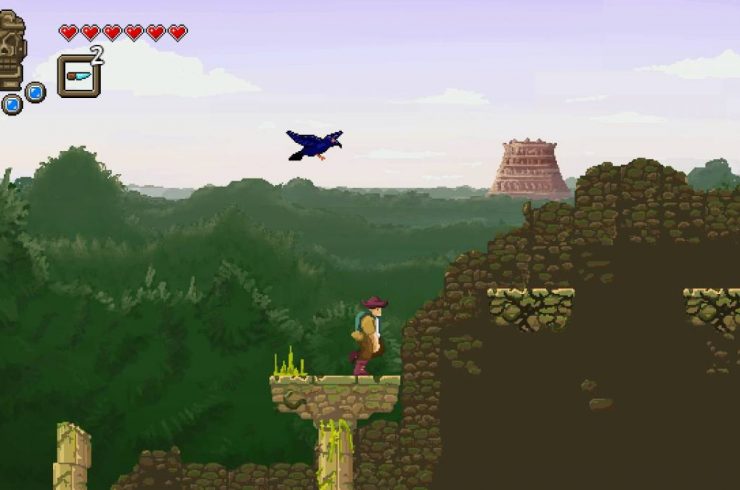 Can you tell me about the "little details" of your business?
Developing our technology was our first challenge. Then in 2019, after participating in five events in Montreal, I created a ten-episode web series called Once Upon a Time that covers all stages of the studio's creation. It is part of Ak'Mag, a process of transparency about the life of our Indie.
We are also launching the "Development Diary" that tracks all the often overlooked stages of creating a video game.
What was the impact of the health crisis on your business?
During this period, we were able to advance faster in the programming and development of our projects. On the other hand, it isolated us from the gaming community and we were unable to participate in one of the oldest French video game festivals, the Stunfest, in Rennes.
In the past, this type of event has been very positive because we were able to test our game live. This allowed for constructive feedback from the players; These exchanges have enriched our development.
In fact, after just 3 months of development, 298 people tested our game, during iconic Montreal events like DreamHack and MEGAMIGS, in 2019. And to our greatest happiness, our demo was greeted with enthusiasm and benevolence. It is this connection to the community that has been missed the most during this crisis.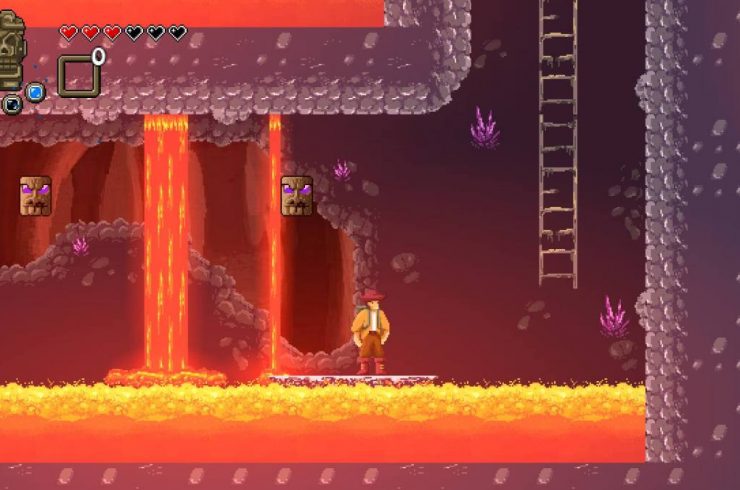 What are the problems related to your business?
In order to remain completely independent in the creation of our products, we wish to remain a self-financed company. So our current challenge is to seduce the public with our gameplays and our goodies so that we can make dozens of other neo retro games, with an Indie spirit, without imposed specifications.
Since 2016 we have been making a risky bet in this highly competitive industry, but it is an adventure that we are living to the fullest, together.
What are your prospects for the future?
Obviously we have plans to create other games. Our next concept is already full of ideas. But we also want to improve our technology, because in the long term we want it to be participatory, so that other Indies and projects see the light.
In the age of individualism, we want to put people back at the center of our discussions.
That is why we would like to develop a "mentoring" program that would be a collaborative exchange link to discuss and share our experiences.
Do you have any news you would like to share?
All the products in our online store are on pre-sale until September 27 inclusive. The sales of this space will be aimed at financing our second video game. As for our first video game, it will also be available in September on itch.io and Steam.
Today, we also invite your readers to follow us on LinkedIn and Instagram and subscribe to our Newsletter so as not to miss our next news.