News tip Apex Legends, Season 8: Anniversary Collection Event, our guide
While the new season of Apex Legends has been available on the servers for barely a week, an event has just come to the fore! It must be said that the Battle Royale is already celebrating its second anniversary until February 23, and that the opportunity should not be missed.
Load up on free rewards!
What would an Apex Legends event be without its challenges? As for the format, you will not be disoriented if you are used to doing them. Each will allow you to collect points that will allow you to progress in a special pass for this event.
On the program, a lot of rewards to be won, but what will especially attract the greed of the players, these are the two weapon skins as well as the two lucky charms that you can unlock by advancing on the pass that we let you discover below.
Test the new game mode
Again, it is a great classic of Apex Legends events, a new game mode is emerging. This time, this is the War Gear mode that you can play for the duration of this event of the second anniversary.
In this one, you start each game with full equipment that will be level 1. You will therefore be equipped from the start to try to play aggressive and in particular to fill your white evolving shield as quickly as possible.
New badges are available
On the occasion of this second anniversary, three new badges are also appearing. Discover them, as well as the conditions for obtaining them right here:
Nessie daily discovery : Complete 75 daily challenges
Mozambique : Inflict 102,816 damage
Smolfinder : Win "Winning Survival" with 8 different legends
Under the sign of Mozambique : Do 3,333 damage in Mozambique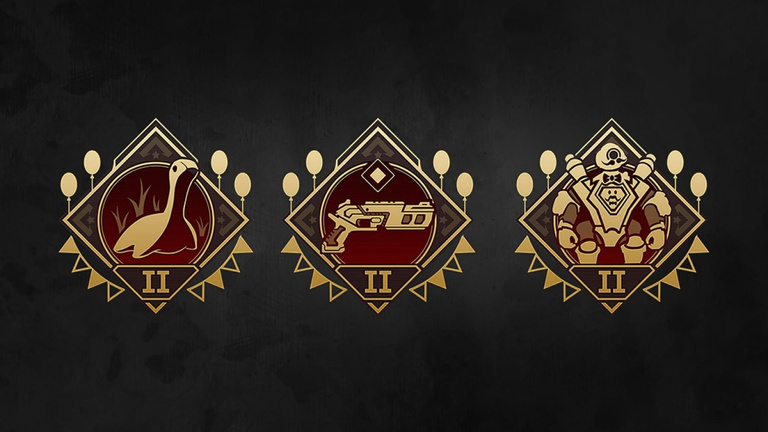 The best skins are back
On the occasion of this somewhat special event, Apex Legends wanted to mark the occasion and the skins available are the ones you have preferred since the game was released embellished with a red border and another gold.
If you ever had all the skins from this event, you won't unlock a Legacy pack, but enough materials to be able to craft the pack of your choice. In addition, crafting event skins costs half the materials than usual!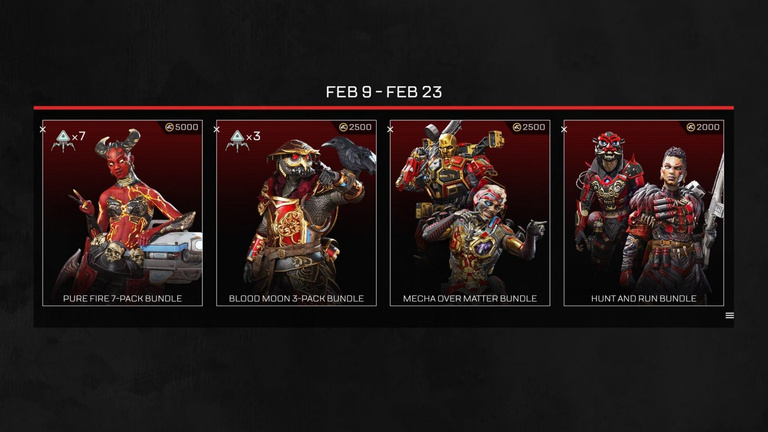 To read also:
Complete Guide to Apex Legends

Through NaCl-Xeryus, Writing jeuxvideo.com
MP