New Project Titan chief Kevin Lynch is pushing the teams responsible for the automaker's nebulous automotive initiative to develop a vehicle without a pedal or a steering wheel, according to Bloomberg.
The Canoo would be one of Apple's inspirations.
In recent years, Apple had two options on the table: a "classic" car with autonomous driving capabilities like Tesla's, and a much more ambitious system since it is fully autonomous, where it is the vehicle that does all the work. without him. of a conductor.
This is the second path Kevin Lynch has taken, believes Mark Gurman. And it is also the most complicated technology to develop, a kind of holy grail in the automotive industry. Apple wants to reach this milestone within four years, says the busybody, starting in 2025 therefore. Much faster than the five to seven years that have been forecast so far …
If Apple doesn't pull off this feat in the allotted time, then the manufacturer could delay the launch or launch a more traditional car (but still heavily enriched with connected technologies). However, according to the sources of the site, Apple would have reached a decisive intermediate goal, the essential basis of this show on wheels: it would be the chip under the hood, developed by the team of SoC specialists – otherwise says the one who designed the M1 and Ax.
This chip would simply be the most advanced component ever designed by Apple. It would be composed mainly of neural processors, essential for the myriad artificial intelligence tasks necessary for driverless driving. In view of the power required for such a brain, a sophisticated cooling system will be necessary.
The absence of a driving position (however, Apple would have provided emergency controls), is the opportunity to completely rethink the interior of a vehicle. One of the ideas imagined by Apple would be something on the mind of Canoo, a manufacturer that Apple would have taken an interest in. And who has developed interiors more like living rooms, even if there is a steering wheel and pedals.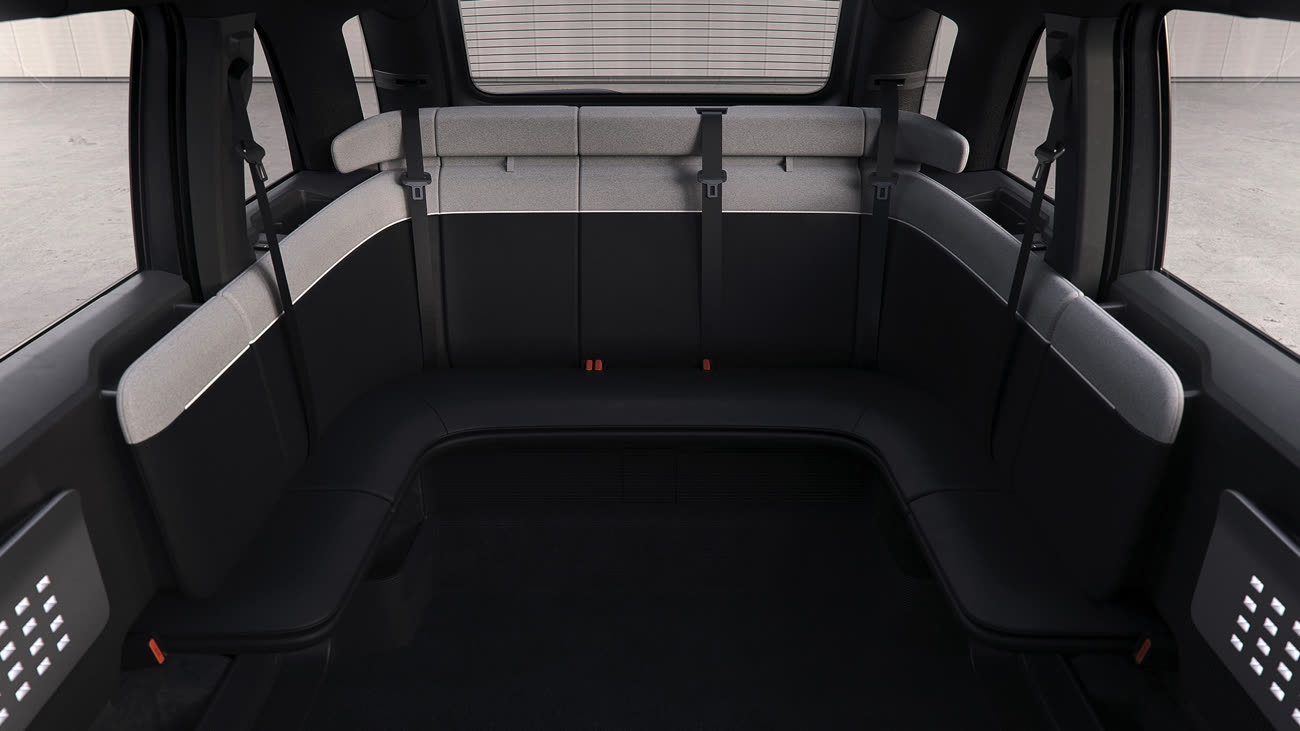 The space of the rear seats of the Canoo, called "lounge".
Apple requires, an iPad-like touch screen would be enthroned in the center of the cabin, allowing passengers to be entertained during the trip.
This aggressive and / or optimistic schedule will require a lot of money and also fresh meat, which is why Apple is increasing the number of hires for the Special Projects Group. Either in terms of mechanical engineering or for safety. And of course we will also have to find industrial partners to produce this vehicle …
.
Business Consulting Nulled, WeaPlay, Elementor Pro Weadown, PHP Script, Slider Revolution Nulled, Newspaper – News & WooCommerce WordPress Theme, Avada 7.4 Nulled, Fs Poster Plugin Nulled, Wpml Nulled, Elementor Pro Weadown, Flatsome Nulled,Woodmart Theme Nulled, Jannah Nulled, WordPress Theme, Astra Pro Nulled, Rank Math Seo Pro Weadown, Yoast Nulled, Dokan Pro Nulled, Nulledfire, Wordfence Premium Nulled, Woodmart Theme Nulled, Consulting 6.1.4 Nulled, Jnews 8.1.0 Nulled, Premium Addons for Elementor, Plugins, PW WooCommerce Gift Cards Pro Nulled, WP Reset Pro, Woocommerce Custom Product Ad, Newspaper 11.2