Ubisoft has officially formalized Assassin's Creed Mirage, the next installment in its iconic saga. In anticipation of the full presentation scheduled for September 10th, there are already some clues about him.
Like other major projects before it, Assassin's Creed Mirage has been leaked. And instead of waiting for their conference scheduled for September 10, Ubisoft chose to formalize at least the name of this upcoming episode. Assassin's Creed Mirage is the next game in the Assassin's Creed series! ", the French firm announced in a tweet posted on Sept. 1.
The short announcement is accompanied by an illustration that gives a good idea of ​​the historical context of this Assassin's Creed Mirage. After the Vikings in Assassin's Creed Valhalla, Ubisoft will take us to the Middle East, a priori to the Middle Ages (late 800s) and to the city of Baghdad.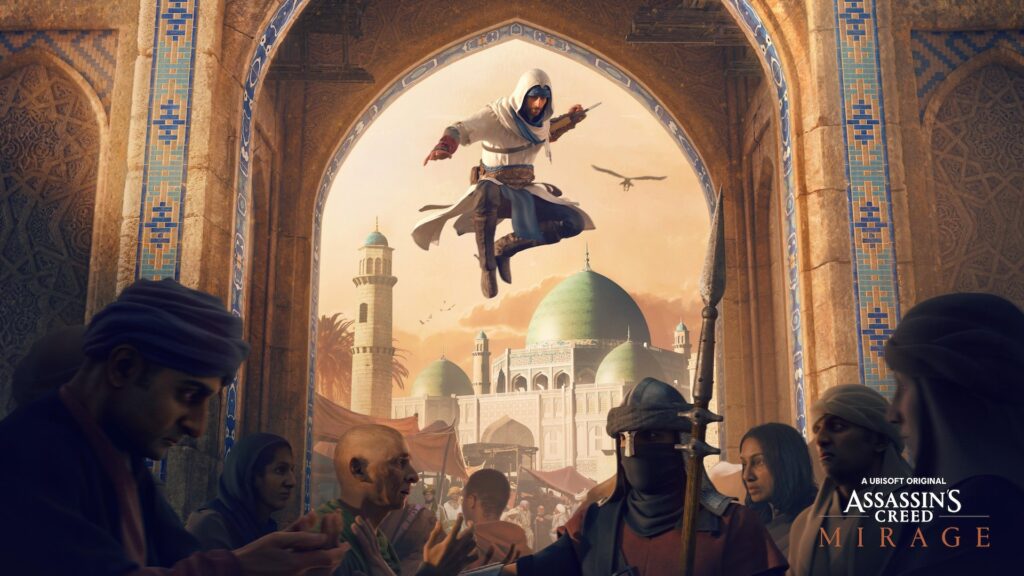 Assassin's Creed Mirage // Ubisoft
What do we know about Assassin's Creed Mirage?
Assassin's Creed Mirage won't be fully revealed until September 10th, but a few indiscretions from credible sources that overlap provide the first details. The French YouTuber j0nathan (nearly 180,000 subscribers) shared information prominently. Some of these were confirmed by Jason Schreier, a trusted Bloomberg reporter, in an Aug. 30 report.
What seems certain:
Assassin's Creed Mirage will be released in the spring of 2023;
We played a character named Basim;
We will experience anarchy in Samarra (861-870), a period of extreme political instability associated with the successive deaths of several caliphs;
We would be eligible for a real return to the basics with certain game mechanics in the program (like seeing the Eagle).
Note that the fans of the saga know Basim ibn Ishaq. He is the main character we meet in Assassin's Creed Valhalla. In Assassin's Creed Mirage, we will discover several elements of his past.
The intended return to basics will mean that the next opus will drop some of the mechanics of the RPG genre introduced in Origins (customizable dialogues, leveling up, genre selection at the beginning of the adventure, etc.). For Ubisoft, the goal would be to offer an old-fashioned Assassin's Creed. It can be assumed that Mirage will put infiltration a little more in the center of the chessboard. There is a certain desire to pay homage to the very first Assassin's Creed, which celebrates its 15th anniversary this year and is also set in the Middle East. He may also benefit from a remake in the near future.