In the cryptocurrency world Atani is one of the growing startups. This crypto aggregator brings together all the necessary services for beginners and experienced traders. Atani will even be able to provide you with an automatic tax return soon! Focus on this innovative tool to manage your cryptoassets.
Why use a cryptographic account aggregator?
Whether you are a newbie to a crypto investor or an experienced trader, you know that there are many crypto exchanges out there. Each platform has its own strengths and weaknesses. With practice, you will probably get open different accounts to take advantage of each exchange… Clever but not very practical?
Indeed, there are several disadvantages:
• You have to navigate between your different exchanges;
• You need to take responsibility for different interfaces that are not always "user-friendly";
• You have no review.
What if you could get access to all your cryptocurrency accounts from a single interface ? This is exactly the role of the cryptoaggregator. Discover the ultra-practical services of startup Atani.
Atani: a universal cryptographic application
Atani is an innovative company targeting crypto traders of all levels. It offers a cryptoasset centralization service. For this, the startup has developed A very complete non-custodian app to manage all your cryptoassets…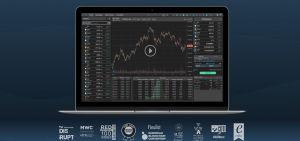 It's about desktop application very easy to use and downloads for free straight from the Atani website. The app offersmaximum safety with military grade encryption. The company never has access to your funds or API keys.
With Atani, you can manage all your crypto portfolios, trade on different exchanges, monitor the market in real time, generate tax returns, and more. Let's take a closer look at how Atani can meet your cryptocurrency trading needs.
All your cryptocurrency activities in one place!
The Atani app has been designed to make it easy to manage your cryptoassets. Discover three main features of Atani that will change your life!
Centralize your accounts from over 20 exchanges
Atani's first advantage is that it allows you to collect all your crypto accounts in one place. Indeed, the app is an account aggregator that brings together 22 major exchanges. To date, here is the list of platforms supported by Atani:

Thus, you no longer have to switch between different cryptocurrency exchanges. You can see all your accounts at a glance.
In addition, Atani makes it easier for you in this area. The app offers you a summary of your accounts with:
• Overall assessment of all your crypto assets;
• Graphical representation of the distribution of your assets;
• The number and value of each cryptocurrency in your portfolio;
• Allocation of each of your assets to the various exchanges used.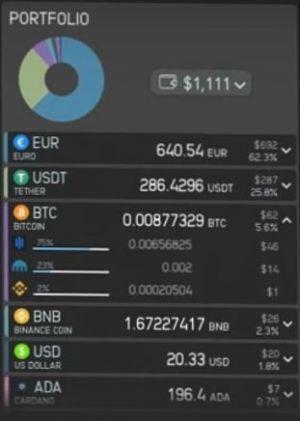 This way you get a clear view of your global portfolio. This information is especially useful for building a crypto investment strategy, diversifying your positions, or balancing your assets.
Compare and trade on the most profitable exchange
Atani also offers you the opportunity trade on any of 22 partner exchanges… You can quickly compare exchange rates on different platforms and choose the most profitable one. Lots of exchanges give you access to over 1000 different cryptocurrencies and over 9000 pairs!
How about paying for all of this? No unpleasant surprises with Atani! The app does not charge any additional fees. So you pay exactly the same transaction fee by going through Atani or by going directly to the exchanges in question. Same costs, but much more practical!
Better yet, some exchanges provide you with exclusive discounts when using Atani… Thus, you can get a discount of 6 to 20%!
Get an automatic tax return in one click
If you've ever had to tax capital gains in cryptocurrency, you know what it is real puzzle ! If you haven't had fun yet … Know that there is a way to keep your hair from pulling out in order to understand cryptocurrency taxation.
Atani is about to launch a valuable tool that will simplify your tax return. The app just goes automatically generate a tax return ! All you have to do is enter the information on your annual tax return.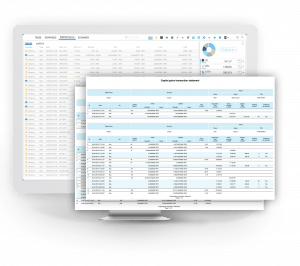 This service is already available in over 30 countries and will soon be available in France. With Atani, you will soon be able to access your tax return with ease!
More about the project: Atani.com/en
In addition to this, you will need to learn more about him.