Just like Lamborghini, Porsche, Audi, Ferrari or McLaren, carmaker Lotus Cars also uses non-fungible tokens (NFTs).
In partnership with NFT Pro, the sports car brand has announced the launch of its first NFTs to be issued on the Ripple XRP Ledger (XRPL) blockchain.
"Lotus will collaborate on its first NFT collection with industry expert NFT PRO and with Ripple as a blockchain partner providing technical support for the ultra-fast, low-cost, and carbon-neutral XRP Ledger (XRPL) blockchain.

The partnership between Lotus and NFT PRO marks the debut of the automotive brand in the Web3 space, creating a community of Lotus customers, NFT collectors and crypto fans and opening up new opportunities for them. Web3 is the name given to the next generation online environment, integrating concepts such as cryptocurrency. »
We are launching NFTs!

We have partnered with industry expert NFT PRO and Ripple to create an exclusive community of automotive enthusiasts, collectors and crypto fans.

Click the link below for more information: https://t.co/JhTt5C3NzM pic.twitter.com/PWHeBNakgZ

— Lotus Cars (@lotuscars) June 16, 2022
Lotus Cars indicates that NFT created in-house by Lotus Design, they will pay homage to the pioneering spirit of the iconic brand.
Simon Lane, director of Lotus Advanced Performance, said:
"Lotus has always been at the forefront of innovation, and entering the Web3 space in this way, with a truly customer-centric NFT program, is another great example. Our partnership with NFT PRO, a true expert in the field, means we are guaranteed to provide truly memorable content for the new digital community of Lotus fans. »
The choice to use the XRP Ledger (XRPL) blockchain illustrates Ripple's growing involvement in the growing NFT industry.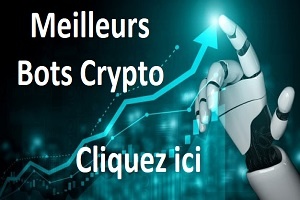 In September 2021, Ripple announced the launch of a $250 million fund to facilitate the creation of NFTs on its XRP Ledger network.
Ripple highlights, in particular,has high speed and low transaction fees on its network, which is ideal for creating and trading NFTs.
Last March, the company announced the issuance of one billion XRP tokens to attract developers to its XRP Ledger network.
After announcing the launch of NFTs dedicated to basketball legend Michael Jordan on its XRP Ledger network, it was the turn of the legendary automotive brand Lotus to launch its own Ripple (XRP) blockchain.
The price of XRP on Binance is around $0.33/€0.31.
Follow us on Telegram, Facebook as well as Twitter.
READ ALSO: