LA TECHNO PORTE CONSEIL is a section that makes you discover platforms, new tools or new functionalities that you can easily and quickly implement in your daily work, in addition to demystifying current technological trends.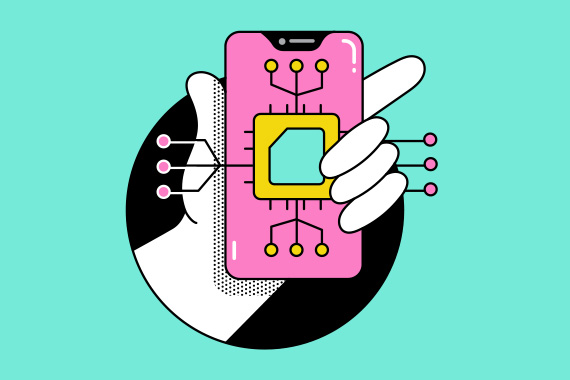 THE TECHNO DOOR TIP. I slipped you a word in last week's issue about TimeTonic, but there is a platform that can help you automate certain repetitive processes in your business. Even if you don't know how to program!
Like many others in its field, like automate.io or tray.io, Zapier has set up an app that connects to your everyday tools (Google Drive, Microsoft Teams, Facebook and others) to help you save time.
The name given to talking about automations is "zap". These "zaps" work by following a recipe like "connect this app to this" and trigger the process when a specific event occurs. Your role is to provide your prescription to Zapier.

Initial display before programming your "zap". (Photo: screenshot taken from the Zapier website)
Automate by filling out a form
For example, it is possible to connect the Typeform application to a database mounted on Google Sheets, so that each time a form is filled out, the data is automatically added to the database. Or why not design an automation so that each new task added to the Microsoft To-Do app creates a card in Trello?
The possibilities are endless as over 3,000 apps can be connected to Zapier. You just have to master your workflow and dissect it well to know where automation can be useful.
When you zap, it's like filling out a form. First select the trigger, which is what will start the automation. This can be a specific time during the day or just one application. It then adds the action which is simply detailing what Zapier does once the program is started. As you complete each step, you can request a test to make sure the tool is doing the right thing.
If we take the example of Microsoft To-Do and Trello. The trigger would be to add a new task to your to-do list and the action would be to add it to a Trello card. It's also possible to add as many actions as you like, depending on how your workflow is designed.
Quite high price
Although the app works relatively well to connect two or more apps, it sometimes lacks flexibility.
For example, if I ask Zapier to retrieve a URL from a Facebook post, it will be able to do so. But, if I ask it to retrieve a specific part of the URL, it's impossible, at least it requires adding steps that complicate the process.
Also, the price of the service can dampen the enthusiasm of some users who want to save a little time. In fact, you should know that each time a "zap" is launched, it counts towards a task, and these are not unlimited.
Although the available tasks are reset every month, if you plan to automate several elements, you will have to plan approximately the number of tasks to automate and the frequency to avoid interruptions.
Time to set it up
Although this is understood, you will need to take your time before using the Zapier service.
As explained above, you first need to deconstruct your workflow to better identify what could be automated, and then build your recipe.
product sheet
Cost:

Free: $0 for 100 tasks per month
Beginner: $26 for 750 tasks per month (with annual subscription)
Professional: $63.86 for 2,000 tasks per month (with annual subscription)
Team: $389 for 50,000 tasks per month (with annual subscription)
Enterprise: $26 for 100,000 tasks per month (with annual subscription)

Creation date: 2011
Platform: Browser only
The advantages:

Fairly easy to use;
It connects two applications with each other very well;
Pretty simple "zaps" layout structure;
The bank of available applications ensures that the tools for your workflow are always present.

The disadvantages:

Fairly high price;
Pretty limited if you want precise data.
How do you juggle your ambitions with those of other shareholders? In August 2020, no fewer than 15,000 SME managers hinted that they intended to hand over the reins of their business by the end of 2021.
.
Woodmart Theme Nulled, WP Reset Pro, Newspaper 11.2, Newspaper – News & WooCommerce WordPress Theme, Premium Addons for Elementor, Rank Math Seo Pro Weadown, WeaPlay, WordPress Theme, Plugins, PHP Script, Jannah Nulled, Elementor Pro Weadown, Woocommerce Custom Product Ad, Business Consulting Nulled, Jnews 8.1.0 Nulled, Avada 7.4 Nulled, Nulledfire, Dokan Pro Nulled, Yoast Nulled, Flatsome Nulled, PW WooCommerce Gift Cards Pro Nulled, Astra Pro Nulled, Woodmart Theme Nulled, Slider Revolution Nulled, Wordfence Premium Nulled, Elementor Pro Weadown, Wpml Nulled, Consulting 6.1.4 Nulled, Fs Poster Plugin Nulled