Sam Heughan rose to international prominence for his role as Jamie Fraser, but now he's completely changing his line of work. Meet the new project of the actor from the Outlander series.
Through his lead role in Outlander, Sam Heughan has shown his level of versatility in interpreting romantic characters. However, the reality is that over the years he has had a very versatile career in which he has also shown his level in action films.
So Sam Heughan managed to position himself as one of the most versatile actors in the industry. And as much as he continues to direct Outlander, for fans' peace of mind, he also has a new project on the doorstep. It is not yet known whether there will be a continuation of fiction after the seventh season, but the actor is looking for new directions. Among them is a new film in which he will star for Sony Pictures.
It's Days Gone, the movie that's adapting the video game for the Playstation 4. After the international success of Uncharted at the box office, Sony has found a great way to continue its stories, and Sam Heughan is now getting the attention. as reported by Deadline. Without a doubt, this is an amazing signing, but it has already delighted the fans of this video game due to the excellent physique of the translator, since it can help him solve all the adventures.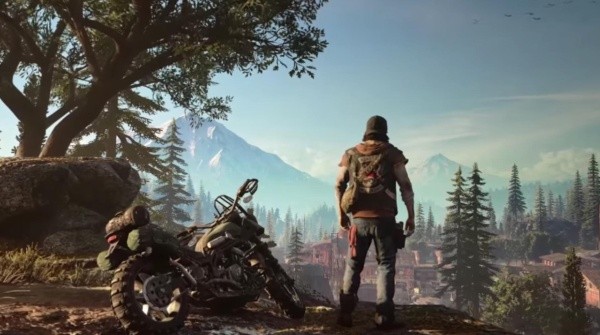 Sam Heughan will play in Days Gone. Photo: (IMDB)
+ What is Days Gone about?
While there is no news yet about a sequel to the video game itself, at least in the short term, Sony saw the potential to turn it into a movie. This is because Deacon St. John's unique adventures can captivate the public. But not only for those who have played video games, but also for lovers of action and adventure.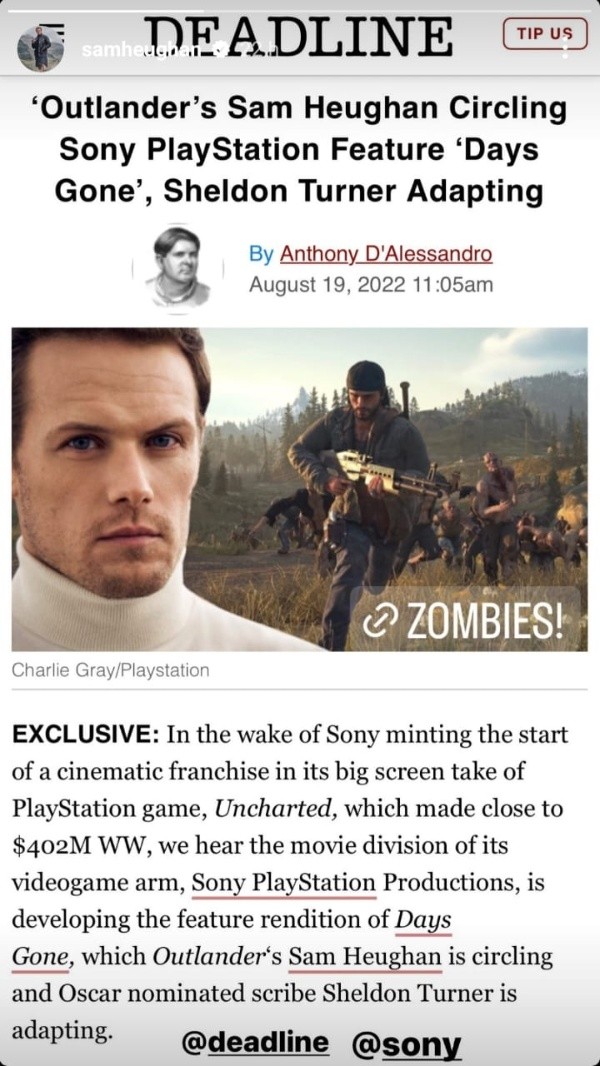 Sam Heughan confirmed his role.
Spoiler Summary: Days Gone premiered in 2019 in a post-apocalyptic world caused by a global pandemic. In this story set in the United States, the survivors face a terrible menace of monsters, downright ferocious creatures. Among these survivors is Deacon St. John, a lonely biker who, mired in grief and the loss of his loved ones, becomes a bounty hunter like no other.