If you have allowed Bitcoin (BTC) or other cryptocurrencies to sleep on your HitBTC account for several months, you may receive a nasty surprise when viewing your account, which may be charged a $10 per month inactivity fee on the trading platform.
While cryptocurrency exchange Bitstamp recently abandoned its idea of ​​charging fees to inactive accounts, HitBTC already implemented a piercing of these fees in June 2021, which apply to accounts that are inactive for 6 months.
The cryptocurrency exchange does not send any message to the user to alert him that these inactivity fees have been taken from his account, and only when he logs back in will he find the debit of that $10 per month…
The terms of use, clause 17.4, state that:
"17.4. Fee for an inactive account.

In the event that within 6 (six) months the User has not made a single Transaction, no Deposit, no Withdrawal of Funds, the Account of this User will be considered an Inactive Account ("Inactive Account").

For all inactive accounts, HITBTC applies a monthly fee equivalent to ten (10) USDT at the current SPOT USDT rate in the currency in which the fee will be charged ("Inactive Account Fee").

From the moment the account is declared inactive, HITBTC has the right to debit the commission for the inactive account every calendar month without notice to the user.

The fee for an inactive account is deducted before the 10th (tenth) day of each month. An account hereby ceases to be considered an inactive account from the moment one of the following actions is performed: transaction, deposit, withdrawal of funds. The write-off of commissions for an inactive account ceases from the date when the account ceases to be considered inactive. The Inactive Account Fee will be debited by HITBTC in any currency in which funds are available in the Inactive Account at the time of such deduction.

If the amount of funds in the user's account is less than the amount of the commission for the inactive account, HITBTC will deduct the entire balance of funds from this account. The fee for an inactive account is debited from June 1, 2021 for each account considered inactive on that date and thereafter for each account considered inactive in accordance with the conditions specified in this clause. »
During long periods of bear market and crypto bear market, many people tend to leave their crypto tokens on trading platforms, waiting for the price of BTC to rise along with the rest of the market.
So beware of platforms that charge inactivity fees and gradually empty their users' accounts if they don't use their account for several months.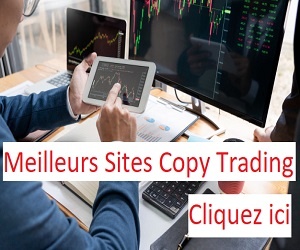 Luckily, there are cryptocurrency trading platforms such as Binance or Kraken that do not charge their clients an inactivity fee.
So opt for these platforms, withdraw your funds from exchanges that charge fees for inactive accounts, and transfer your cryptocurrencies to Binance, Kraken, or a secure crypto wallet like Ledger Nano X.
Follow us on Telegram, Facebook as well as Twitter.
READ ALSO: