Currently, Voyager Digital (VGX) is in bankruptcy proceedings and is attracting interest from various companies, including Binance and FTX, interested in buying assets from the financially troubled crypto platform.
If some crypto exchanges such as Coinbase, Bybit, Huobi, Bitpanda, CoinFLEX, Gemini are in turmoil in the face of a tough crypto bear market, Binance, FTX or Kraken, by contrast, have significant financial reserves, contributing to the absorption of companies in difficulty.
News outlet Coindesk cites sources saying Coinbase, in partnership with investment manager Callaway Capital Management, has also evaluated a potential Voyager restructuring deal. But Coinbase would have backed down due to the financial losses of the Voyager platform.
Recently, Voyager once again rejected a takeover plan proposed by FTX, "a low takeover bid disguised as a white knight rescue," Voyager said of its rejection.
As such, Binance will also qualify for assets from Voyager, with an auction scheduled soon to sell some of the platform's assets to the highest bidder.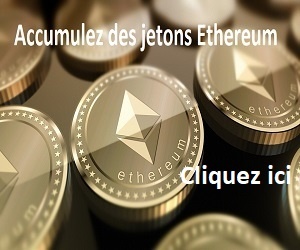 About 22 investors expressed interest in acquiring the assets of Voyager Digital, Binance and FTX did not want to confirm the information received by Coindesk about them.
"Our policy is to only disclose trades once they have been completed, and we cannot confirm or deny any potential trades," a Binance spokesperson said.
However, Binance CEO Changpeng Zhao, alias "CZ", confirmed that Voyager and Celsisus, also in bankruptcy, have reached out to the trading platform to discuss the possible return of the assets of these companies in a forced liquidation.
The misfortune of some is sometimes the happiness of others, the difficult situation with Voyager should really benefit certain crypto companies that will be able to buy back certain interesting assets at a discount.
VGX, the Voyager cryptocurrency, is gaining momentum on Binance.
Follow us at Telegram, Facebook and Twitter.
READ ALSO: