In Brazil, which is a key market for accepting bitcoin and crypto payments in Latin America, Binance has just launched a cryptocurrency debit card issued by Mastercard.
The very convenient Binance Card is now available for to all Binance users in Brazil, the company said in a statement.
This Brazilian prepaid crypto card allows you to make purchases and pay bills with cryptocurrencies, including Bitcoin (BTC), BNB, BUSD, USDT, Ethereum (ETH), SANTOS, ADA, DOT, SOL, SHIB, XRP, MATIC and LINK, in over 90 million Mastercard outlets worldwide.
Guilherme Nazar, Managing Director of Binance Brazil, said:
"Brazil is a hugely important market for Binance, and we will continue to invest in new services for local users while promoting the development of the blockchain and crypto ecosystem in the country. »
Marcelo Tangioni, Mastercard Country Manager for Brazil, commented:
"Brazilians seek to use cryptocurrency not only as an investment asset. Today marks an exciting milestone in our crypto journey, which leverages both the strengths of our global network of trust and Binance's infrastructure to support consumer choice in payments.
Payments is one of the earliest and most obvious use cases for cryptocurrencies, but there is a lot of room for adoption to grow. We believe that the Binance Card is an important step in encouraging greater cryptocurrency use and global adoption, and the openness of Brazilians to innovation makes the country an excellent market for this issuance. »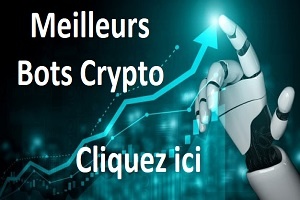 The growing popularity of payment in cryptocurrency with a bank card attracts new players in the market, Ledger, Blockchain.com, Huobi or Abra also announced the launch of a bank card in cryptocurrency.
The main advantage of a crypto bank card is that it is no longer necessary to convert your bitcoins and cryptocurrencies into euros and then send them to a traditional bank account in order to be able to spend your money.
The crypto debit card will directly debit your purchases from your crypto account that you hold on a crypto exchange such as Binance.
A rapidly growing industry, Binance is currently the leader in the cryptocurrency debit card market. If you would like to learn more about the Binance Card, please click here.
Follow us on Telegram, Facebook and Twitter.
READ ALSO: