The difficulty of mining bitcoins should fall to levels seen in January, while the price of the cryptocurrency has been much higher since the beginning of the year, which is good news for miners.
The mining pool estimates that mining difficulty, which measures the difficulty factor to create a block and receive a reward, should drop more than 11% in one day. BTC.com…
This decline will be significant for three reasons:
1. This will bring the difficulty down to 20.88 T, the lowest level since January this year.
2. Over the past year, or rather since the beginning of April 2020, there have been nine falls. This will be the second significant decline after falling 16% in November, which is also the second largest in the history of the network.
3. Since the complexity is greatly reduced, bitcoin is much more expensive since the beginning of the year. On January 1, BTC traded at $ 30,700. The price has since hit a series of record highs and is currently around $ 54,200, up 77% in four months.
Mining difficulty is adjusted approximately every two weeks (i.e. every 2016 blocks) to maintain a normal block time of 10 minutes. On April 29, the 7-day simple moving average lock time was 10.8 minutes.
According to BitInfoCharts.com, the hashing speed or processing power of the network is on the rise again. The hashrate of the 7-day simple moving average fell 21% between April 16-23. Since then, it has grown by 16% and stood at 139.35 Eh / s on April 29.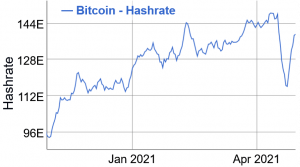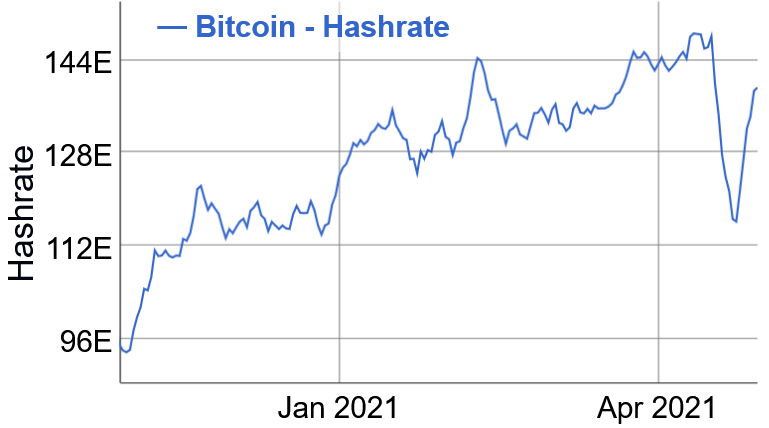 ___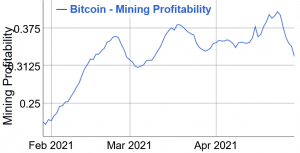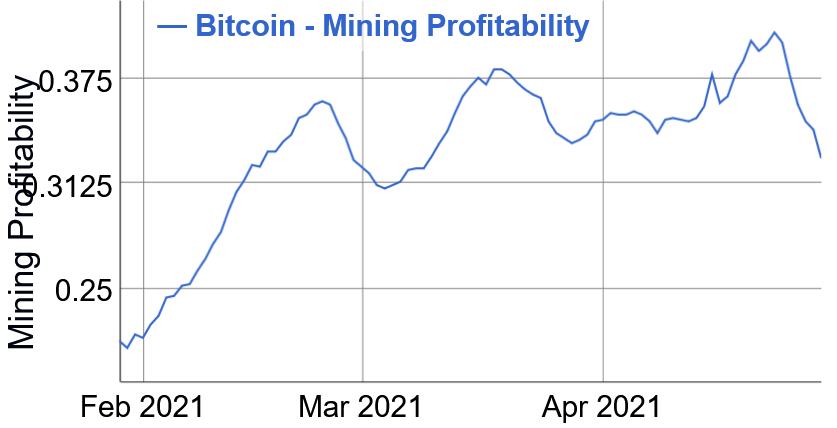 Meanwhile, according to ByteTree, over the past five weeks, miners have spent more bitcoins than they have. Miners usually build up their stocks when the market is weak and sell when the market is strong.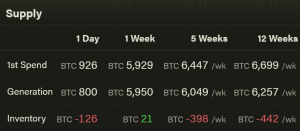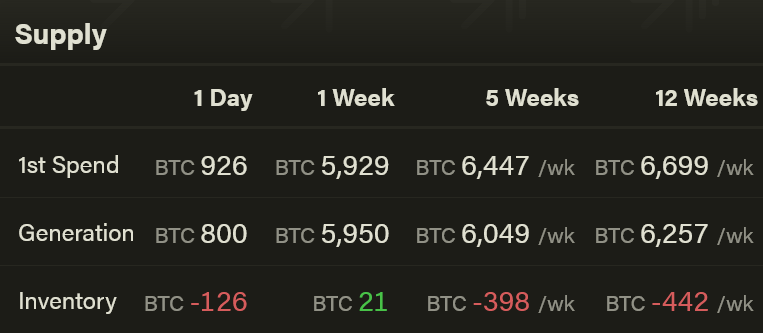 ________
Follow our affiliate links:
To buy cryptocurrency in the SEPA zone, Europe and French citizens, visit Coinhouse
Buy cryptocurrency in Canadavisit Bitbuy
To generate interest with your bitcoins, go to the BlockFi website
To protect or store your cryptocurrencies, get Ledger or Trezor wallets
To invest in mining or masternodes:
To accumulate cryptocurrency while playing:
In poker on the CoinPoker gaming platform
Into the world of fantasy football on the Sorare platform
If you want to learn more about Bitcoin and cryptocurrency investing, here are two excellent books: Understanding Bitcoin in 2 Hours and Investing in Bitcoin.
Watch the latest video of "5 Crypto News of the Week":
________________
Here are the sources of information we offer:
Our free weekly newsletter: https://www.getrevue.co/profile/CryptonewsFR
Our audio podcast: https://www.buzzsprout.com/1111262
Our YouTube channel: https://www.youtube.com/channel/UCEu7E2wqP3t3QzAWTWF9weg
Twitter: https://twitter.com/cryptonews_FR
Instagram: https://www.instagram.com/fr_cryptonews
Facebook: https://www.facebook.com/cryptonewsFR
Telegram: https://t.me/cryptonews_FR
_________