Let's just say that Russia combines optimal conditions for the operation of bitcoin (BTC) mining farms. Between the cold of Siberia and the particularly attractive cost of electricity, the country's mining industry developed rapidly. In addition to local operators, foreign financial companies have moved to Russia. But some have just suspended their mining activities in Russia.
SBI Holding Stops Bitcoin (BTC) Mining in Russia
SBI, a large Japanese financial group, decides to stop mining in Russia. It is an internet provider of financial solutions. The company offers a wide range of financial and asset management services. In 2018, she ventured into cryptography, among other things, setting up her mining companies abroad. A year later, SBI also starts developing/manufacturing chips and other mining systems.
The Japanese financial group SBI Holdings decides to stop mining in Russia.
The SBI Holdings group, in particular, has created its own mining farm in Russia. This is one of the countries where cryptocurrency mining is most developed. This sector has seen a particularly rapid recovery in 2021. This happened after China announced its intention to ban cryptocurrency mining on its territory. However, it seems that after the war in Ukraine, miners are starting to leave Russia. SBI Holdings is among those who have decided to wind down their business.
Between the problem of profitability and the fear of sanctions
To explain this decision, Hideyuki Katsuchi, the group's chief financial officer, argued the war between Russia and Ukraine. He says the company has already suspended operations since April. It is currently involved in equipment sales and asset disposals. In its financial report for April-June this year, SBI Holdings recorded a loss of 9.7 billion yen ($70.8 million) from cryptocurrency mining.
The company attributes the drop to the suspension of its activities in Siberia, as well as the consequences of the ongoing bear market. Mining has ceased to be profitable. In addition, SBI fears possible sanctions similar to those imposed by the US Department of the Treasury on BitRiver. The Russian crypto-mining company is indeed accused of helping Moscow bypass economic sanctions. Those that were even introduced by the United States in response to military action.
Mining farm in Russia: a series of closures?
The US is imposing financial sanctions on Russia in response to this war in Ukraine. They hope they can convince Vladimir Putin to withdraw his troops and stop the attacks. Nevertheless, crypto-mining farms installed on its territory allow you to monetize your energy resources. Why is the United States targeting these facilities. Fearing sanctions, SBI Holdings is not the first to stop mining operations in Russia.
In April, the American company Compass Mining also announced the sale of its 12 megawatt mining equipment. Two months earlier, Flexpool, the fifth largest Ethereum mining pool, stopped providing its services in Russia. The company was the first to cease operations in Russia.
Do these withdrawals of the series herald a long list, or will they remain isolated cases? In any case, reports show that today Russia provides about 11% of the hash power of the Bitcoin (BTC) network. The country remains the repository of cryptocurrency computing power. And so far, the war in Ukraine has not had a special impact on this industry.
Name Price Change (1h) Flight 24h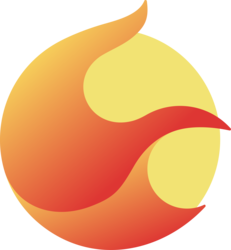 $1.76
+0.5714%
$15,974,323,262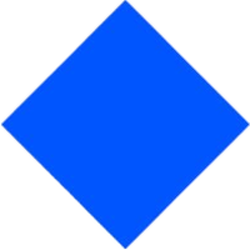 $5.11
-0.3899%
$78,967,363,558


TTB $0.000001
+0.3315%
$45,807,480.079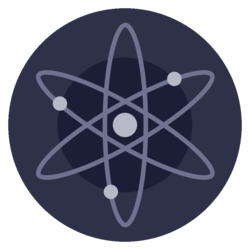 ATOM $11.98
+1.2680%
$233,741,620.871


$4.28
+0.2342%
$110,023,511.335
Stay up-to-date on the world of cryptocurrencies by subscribing to our new daily and weekly newsletter so you don't miss any important Cointribune news!
I accidentally stumbled upon the cryptosphere and witnessed the birth of a new era – DeFi. It's all about economic freedom, transparency and opportunities available to everyone. This is a universe that deserves to be known.