A trailer that will delight Star Wars fans, Twitter CEO bows to dedicate himself to Square, Qualcomm presents its new Snapdragon G3x Gen 1 SoC.
This week, Disney + delighted fans with a new trailer for The Boba Fett Book as Qualcomm revealed its arrival in handheld gaming. The last few days have also been marked by the resignation of Jack Dorsey who leaves Twitter to dedicate himself more to his online payments company, Square. As Elon Musk casts Cyberwhistle to poke fun at Apple's Duster, the Dragon Ball Z screenwriter explains why Kid Buu isn't ultimately the most powerful form of Buu. Welcome to our weekly roundup!
Boba Fett's book a little more revealed in a new trailer
Star Wars fans are eagerly awaiting the release of The Boba Fett Book. To your delight, Disney + has just unveiled a new trailer in which we understand that the series should tell us all about how Boba Fett escaped from Sarlacc in Return of the Jedi. The series promises to be rich in adventure and revelations and the broadcast is coming up as it is scheduled for December 29 on Disney +.
Read> Boba Fett's book: the trailer for the new Star Wars series is here!
New images of the series – Credit: Lucasfilm
Jack Dorsey leaves Twitter to dedicate himself to Square
16 years after co-founding Twitter, Jack Dorsey just announced his resignation in an email sent to all of his employees. Later, the information was shared on his Twitter account. The CEO of the social network leaves his place in the hands of Parag Agrawal, to dedicate himself fully to his other company, Square, specialized in mobile payment and electronic payment. Therefore, Jack Dorsey embarks on a new adventure, more oriented towards FinTech and cryptocurrencies.
Read> Jack Dorsey leaves Twitter and puts everything in cryptocurrencies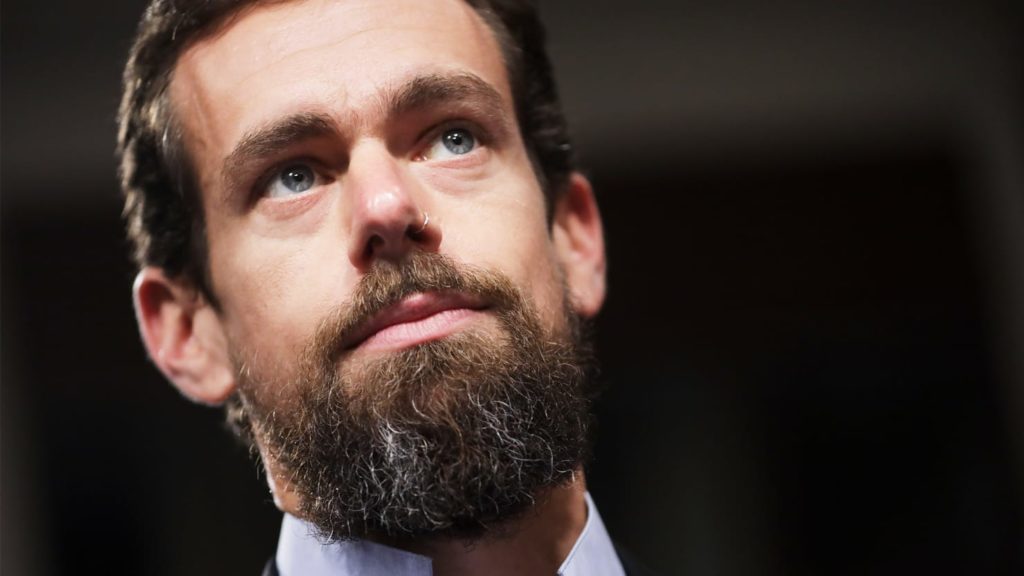 Jack Dorsey leaves Twitter, the social network he co-founded in 2006.
Tesla launches Cyberwhistle to poke fun at Apple
Last October, Apple launched its high-end fabric, sold for € 25 at the Apple Store. Elon Musk seems to have found a good way to poke fun at Apple's product by launching an accessory of equally dubious utility: the Cyberwhistle. Tesla has made no secret of his intention since Elon Musk humorously tweeted: "Don't waste your money on that stupid Apple fabric, buy our whistle!" "However, the Cyberwhistle, which sold for $ 50, found buyers quickly, as it sold out within hours of launch.
Read> Elon Musk laughs at Apple's € 25 cleanup with Tesla's Cyberwhistle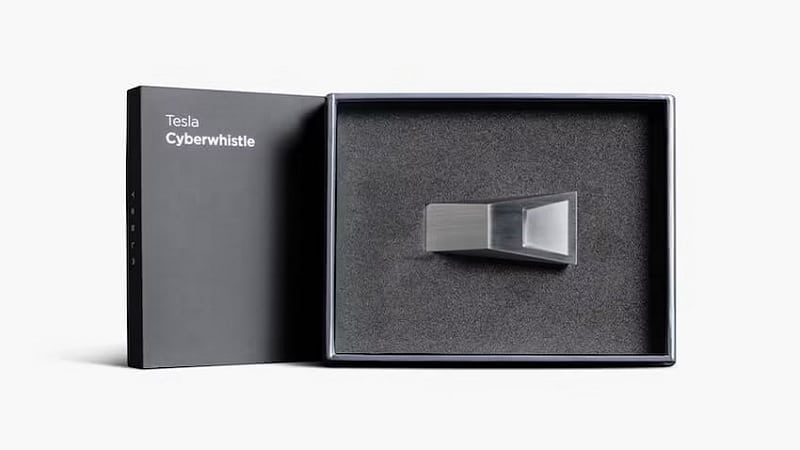 The Cyberwhistle – Credit: Tesla
Qualcomm makes a dent in handheld console games
The US mobile chip giant took advantage of the Snapdragon Tech Summit to announce its arrival in the portable console market. Qualcomm introduced its development kit for a portable console, created in partnership with Razer. With this kit, Qualcomm wants to show game publishers and developers what can be achieved with its new Snapdragon G3x Gen 1 SoC, specially designed for handheld consoles. Qualcomm's goal will be to provide gamers with a "premium gaming experience anywhere, anytime."
Read> Qualcomm launches into handheld console gaming with Snapdragon G3x Gen 1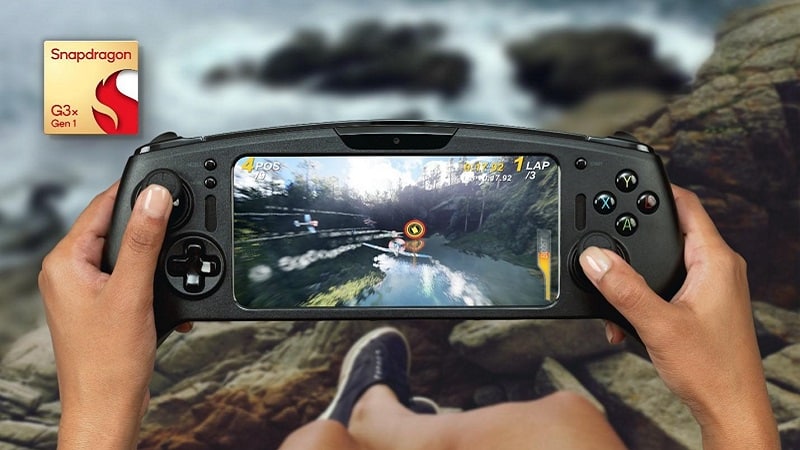 Qualcomm has announced the Snapdragon G3x Gen 1 dedicated to handheld consoles – Credit: Qualcomm
Takao Koyama claims Kid Buu is not Buu's most powerful form
In Dragon Ball Z, fights multiply and allow heroes to gain power through shapeshifting. Buu is the character that accumulates the most transformations since he has access to 8 different forms on the screen. Kid Buu, his initial form, is undoubtedly the most uncontrollable and dangerous of all, but it seems that he is not the most powerful either. The anime's screenwriter, Takao Koyama, has claimed that the most powerful version of Kid Buu is the one that absorbed Son Gohan.
Read> Dragon Ball Z: According to the screenwriter, Kid Buu is not the most powerful form of Buu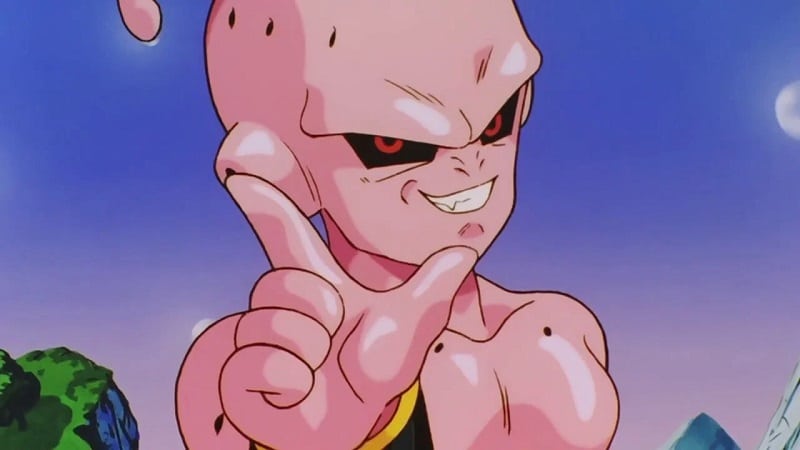 Kid Buu, as powerful as he is unpredictable. Credit: excerpt from Dragon Ball Z
Our tests of the week
We love the Huawei Sound Joy bluetooth speaker
Although Sound Joy does not reproduce 360-degree sound, Huawei's speaker offers excellent audio quality, great power, and punchy bass, all in a compact size and for a reasonable price. We also greatly appreciate its great autonomy, its total impermeability and its simplified coupling with another enclosure. While charging isn't as fast as you'd expect, Sound Joy will be perfect for setting the mood until the end of the night.
Read> Huawei Sound Joy test: the inexpensive Devialet Bluetooth speaker!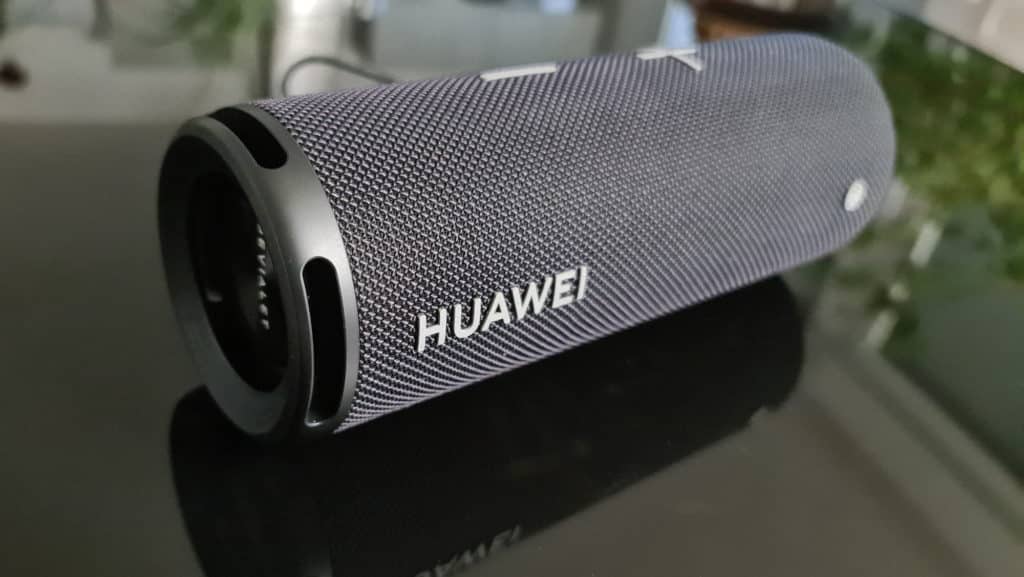 Huawei Sound Joy – Credit: Xavier Regord / Tom's Guide
The Kindle Paperwhite is still our favorite e-reader
The new version of Kingle Paperwhite wowed us once again. With its even larger screen, excellent light management, and intuitive interface, the Kindle Paperwhite is still the best value for money. The e-reader also offers great autonomy and total waterproofing. However, we were less convinced by the Signature version, which is overpriced compared to the additions. Unfortunately, Paperwhite is still exclusive to the Amazon bookstore.
Read> Kindle Paperwhite (and Signature) Test – Amazon Reader Still Unbeatable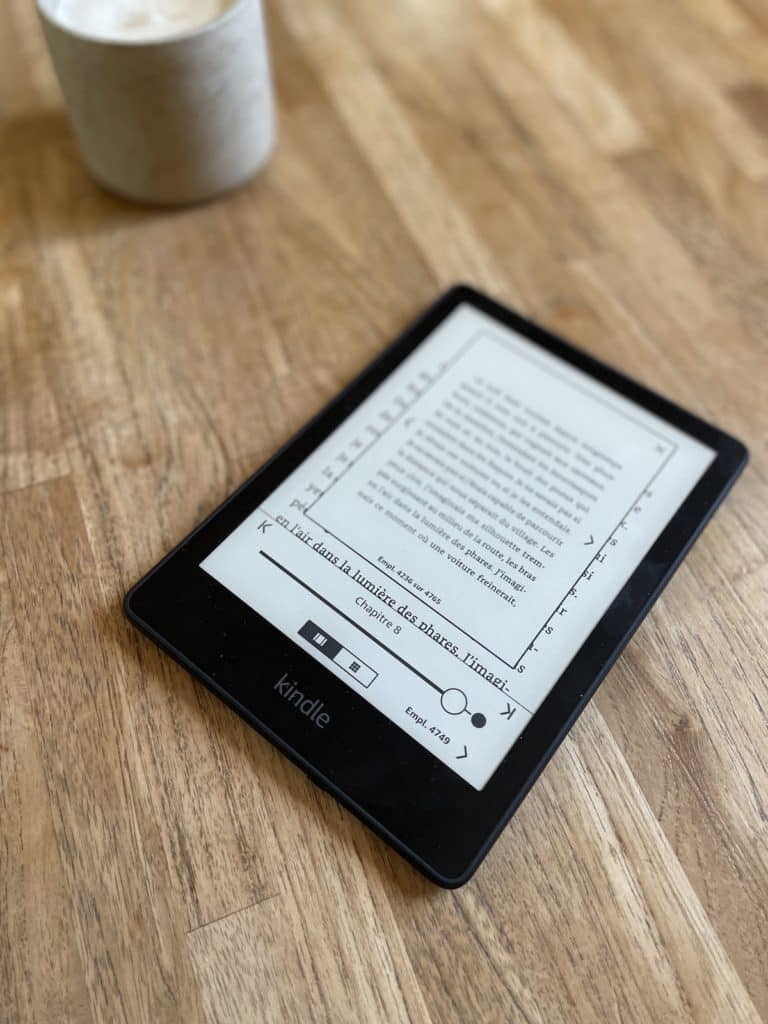 Nacon Revolution X Pro: good advantages but a bit high price
Nacon is launching a new gamepad dedicated to Xbox and Windows 10/11 consoles, Revolution X Pro. While we appreciate its ergonomics, modular weight, and customization option thanks to Revolution X software, the controller lacks arguments to justify its price. . The quality of the plastic is average and we regret the absence of gum on the joysticks, as well as the size and placement of the ABXY buttons. The Revolution X Pro is still a good product but it deserves some improvements to justify its price of 109.90 euros.
Read> Nacon Revolution X Pro Test – A Serious Competitor for Microsoft's Xbox Controller?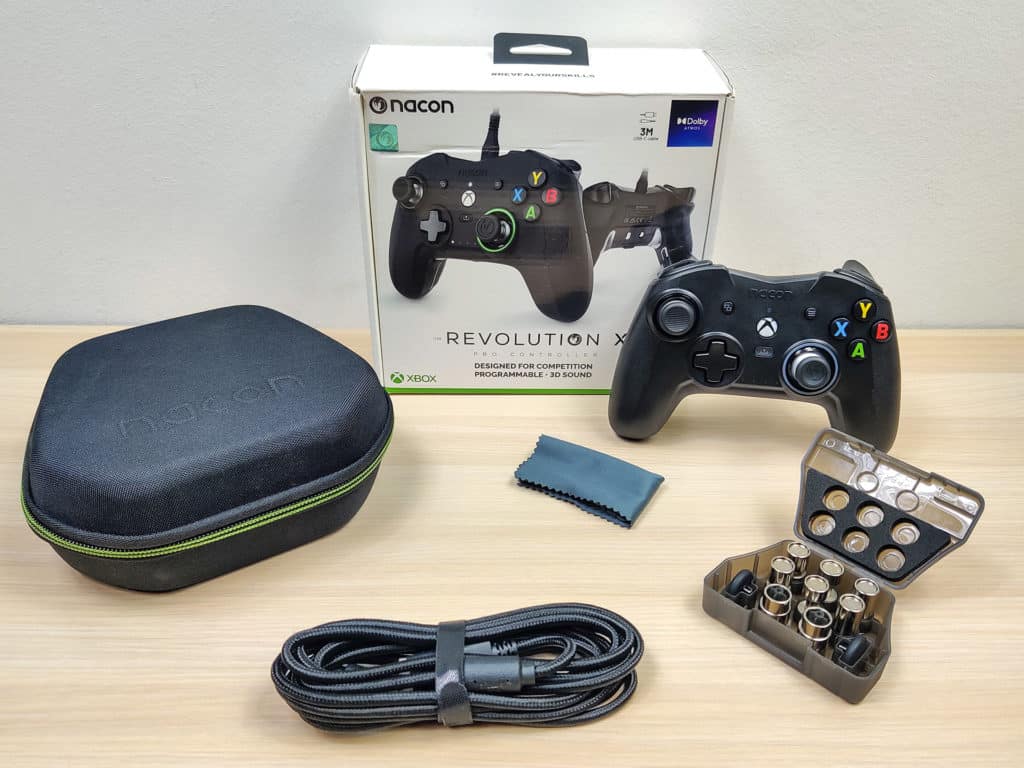 Nacon Revolution X Pro – Credit: Galaxie Media / Yannick Guerrini
The LEGO Super Mario 64 interrogation block made us happy
Nostalgic fans of the Nintendo franchise will be delighted with the box full of surprises of the LEGO Super Mario 64 Question Mark Block. The assembly is diverse, you are never bored and the levels are very pleasant to assemble. The sets are not lacking in references and hidden items and we enjoy each opening of a new pack throughout the build. The only shadows on the board, there are two identical plates to mount at the end.
Read> LEGO Super Mario 64: we build the question mark block (71395), our opinion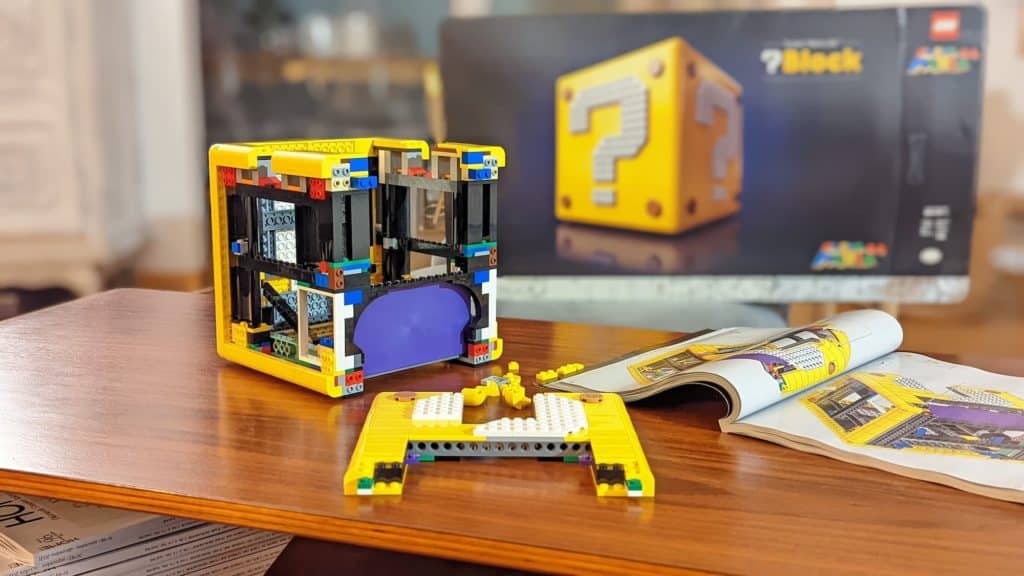 LEGO Super Mario 64 Question Mark Block – Credits: Edouard le Ricque / Tom's Guide
Business Consulting Nulled, WeaPlay, Elementor Pro Weadown, PHP Script, Slider Revolution Nulled, Newspaper – News & WooCommerce WordPress Theme, Avada 7.4 Nulled, Fs Poster Plugin Nulled, Wpml Nulled, Elementor Pro Weadown, Flatsome Nulled,Woodmart Theme Nulled, Jannah Nulled, WordPress Theme, Astra Pro Nulled, Rank Math Seo Pro Weadown, Yoast Nulled, Dokan Pro Nulled, Nulledfire, Wordfence Premium Nulled, Woodmart Theme Nulled, Consulting 6.1.4 Nulled, Jnews 8.1.0 Nulled, Premium Addons for Elementor, Plugins, PW WooCommerce Gift Cards Pro Nulled, WP Reset Pro, Woocommerce Custom Product Ad, Newspaper 11.2