CALL OF DUTY MODERN WARFARE 2. The most popular video game license returns in the form of a new opus long-awaited by fans. We summarize important information related to this great release.
Summary
[Mis à jour le 24 octobre 2022 à 11h25] Call of Duty is back on the scene again for one of, if not the biggest video game release of the year. Called Call of Duty: Modern Warfare 2 and developed by Infinity Ward, this new addition to the franchise is set to follow in the footsteps of the acclaimed Modern Warfare (2019) and take the series into a new era, notably by adding a new game mode and an all-new Battle Royale: Warzone 2.0. In short, a titanic content foray that could be a game-changer in the FPS landscape. We collect all the necessary information about Call of Duty Modern Warfare 2.
If you want to be among the first players to take to the battlefields of Call of Duty: Modern Warfare 2, be aware that the game is scheduled to release in two stages, which will take place on Thursday, October 27th and Friday, October 28th next year. Indeed, once again, Activision has decided to make a distinction between console and PC players. As such, console players will be able to experience the game in advance once it launches on PS4, Xbox One, PS5, and Xbox Series on Thursday, October 27th at 7:00 PM, while PC players will have to wait until Friday, October 28th at 6 p.m. am. The game is already available for preload.
Modern Warfare 2 is based on the same graphics engine as 2019's Modern Warfare, with a few technical tweaks that won't make it an exact copy of the previous one. Graphically, this new Call of Duty won't be groundbreaking but intends to provide a triple experience, especially visually. We also shouldn't forget that this title is once again cross-generational, coming to both PS5 and Xbox Series X | S than on PS4 and Xbox One and should therefore be adapted to lower performance consoles. But if, strictly speaking, this is not a visual revolution, Call of Duty: Modern Warfare 2 intends to offer innovation in its gameplay.
Without going into too much detail, MW2, as we'll call it, invites you to discover the new Gunsmith system, which allows you to add more than ten accessories to your weapon, or significantly change how it works by changing the caliber. But that's not all, there are new, more competitive game modes in the multiplayer mode, such as the Prisoner Rescue mode, which can be compared to Rainbow Six Siege in its operation.
But that's not all, MW2 also marks the arrival of its first "Extraction Shooter", a DMZ game mode. Even though the DMZ mode is still mysterious even hours before the release of the game, it is defined as a unique tactical experience that immerses you in a large-scale tactical operation. You and your squad will have to infiltrate an open area and complete sabotage missions while avoiding the AI ​​and other player squads before making it out alive and unharmed. An attraction for Escape from Tarkov, The Cycle or Marauders players, and a more realistic and tactical experience than other multiplayer modes.
DMZ is a brand new experience offered by Infinity Ward in Call of Duty: Modern Warfare 2. This is a multiplayer game mode that can accommodate a good hundred players and is based on the principle of "extraction shooters". Introduced in Escape From Tarkov, this type of FPS offers you an ultra-realistic tactical experience where you and your team will have to view, search and guard objects on an open map while avoiding other players and more or less deadly bots. A genre that attracts a lot of players and would benefit from being democratized with a mode like the DMZ.
So the DMZ will bring 100 players to Al Mazrah, quite a lot for a shooter that wants to be tactical and hardcore, and an experience that feels closer to Battle Royale at the moment. Of course, the AI ​​will patrol and protect certain landmarks. There was no mention of a loot system or objects to recover, which is a pretty important detail in an extraction shooter. Knowing that the failure of Battlefield 2042's Danger Zone was due largely to the complete lack of a progression reward system, we hope the DMZ doesn't fall into the same traps.
Therefore, the American studio Infinity Ward is responsible for the development of the next release. Pretty encouraging news considering his pedigree in terms of Call of Duty games. We owe him hit episodes like Modern Warfare (2007) and Modern Warfare 2 (2009), as well as Modern Warfare (2019) and soon Modern Warfare 2 (2022-2023). Proof of the undeniable ability to provide excellent FPS without finding their original names. Modern Warfare 2 will, of course, provide the opportunity to find the most popular operatives from the first part, Captain Price, Ghost and tutti quanti, which we can of course see in the new battle royale mode, Warzone 2.0.
This is the little bomb that Phil Spencer dropped on the first day of September. The chairman and chief executive officer of Xbox confirmed certain suspicions about the future of Activision-Blizzard games after the acquisition of the studio by Microsoft. In a blog post, Spencer stated that the studio's biggest licenses will eventually join Xbox Game Pass. So no, this is not about immediately, this information should not concern Call of Duty: Modern Warfare 2, but the future of this titanic association between one of the largest publishers in the world and Microsoft, which no longer needs to be presented.
However, this announcement is enough to chill Playstation gamers who may be worried about the availability of Activision and Blizzard games on their consoles. But Phil Spencer quickly brushed aside these concerns, saying that game releases will indeed take place within the Xbox Game Pass, as well as simultaneously on the Playstation consoles. Something to appease the avid squares, triangles, crosses and rounds who can always enjoy their favorite licenses on their consoles.
And the decision of Xbox and Phil Spencer seems quite logical. Giving Xbox Game Pass subscribers the opportunity to enjoy the biggest licenses in video game history can do a lot for Microsoft's game subscription service. The scale of the success of this relatively new formula is still hard to fathom, but we do know that around 30 million players use Xbox Game Pass. And this figure could increase significantly with the appearance of Call of Duty, Overwatch and Diablo in its catalog.
Pre-order Call of Duty Modern: Warfare 2 today to enjoy a variety of post-launch benefits. This year, Call of Duty: Modern Warfare 2 will be offered in two versions: the standard version that comes with the game and the game itself. to the open beta (a few days earlier on Playstation consoles), and the Vault version, which has all the benefits of the standard version, plus the battle pass from the first season of the game, 50 levels, cosmetics and operators. You can find the Vault Edition for €99.99 on the official Call of Duty Modern Warfare 2 website.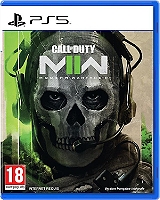 Call of Duty Modern Warfare II PS5
New from €58.73
Leclerc

fnak

Amazon

Discount

Rakuten

micromania

Dartie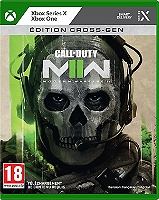 Call Of Duty Modern Warfare II XBOX X SERIES
New from €58.73
Leclerc

Amazon

fnak

Rakuten

Dartie

micromania
We are currently in a transition period between two generations of consoles and Call of Duty Modern Warfare 2 intends to integrate this fact into its offering. That's why you'll be able to find different versions of the game, some of which are multi-gen sets. Therefore, these games are compatible with both generations of consoles, just like the offer above for Xbox One and Xbox Series consoles. You'll find multi-gen packs for €79.99, the same price as PS5 and Xbox Series games.