Call Of Duty Vanguard was eagerly awaited by fans of the series. With Battlefield 2042 knocking on doors too, the competition is fierce. In addition, it is a Call Of Duty that comes with many ambitions on our next generation consoles. On both Playstation 5 and Xbox Series, Call Of Duty Vanguard uses material resources to the maximum.
With a visual lick during the trailers, we are promised 4K120FPS and show us all the colors. So does Call Of Duty Vanguard deliver the goods?
Call Of Duty Vanguard Datasheet
Release Date: Nov 5, 2021
Style: FPS
ESRB / PEGI Rating: ESRB M 17 + / PEGI 18+
Developer: Sledgehammer Games
Publisher: Blizzard Activision
Operating language: available in French
Available on Xbox One and Xbox Series X / S, Playstation 4 or 5 and PC
Tested on Xbox Series X
Price during trial: CAD 79.99 / € 59.99
Official site
Publisher submitted version
Technical prowess on Xbox Series X
Before tackling the game itself, I must tell you about the graphical quality of Call Of Duty Vanguard. I was very surprised to see that 4K120FPS is compatible with Xbox Series X. Some studies force us to choose between 4K and increased FPS. Here you have the best of both worlds. The result is sublime.
At first glance, I don't really notice the difference between 60-120 FPS. However, 4K 60FPS + is much appreciated. For these types of action games, there is no doubt that the number of frames per second is more important than the quality of the latter. In addition to being very fluid, Call Of Duty Vanguard is magnificent.
You can look at the image below. I took it during a scene from the game, but that is at the same time the actual machine used. The details are striking. We can clearly see the depth of the light effects as well as the character's hair. All these elements add to the realism already present. Is a good game necessarily a good game? No, but we have to admit that our overall experience has improved.
Field
Some will buy Call Of Duty Vanguard just for the online world. However, we must not neglect the excellent campaign that Activision offers us. Written like a Hollywood script, the five to seven hours spent on Call Of Duty Vanguard as a solo go by very quickly. I was amazed by the script and the presentation of the protagonists. Of course, we are reviewing WWII and for many, this is nothing new. The important thing here is that we take turns playing a different person to learn a little more about their story. This way of doing things makes it interesting, because each chapter of the game has something more.
You will play as a group that will do anything to find the reason that would cause the Fürher to lose its shine. By learning to discover the strengths and weaknesses of others, you will have more fun once you play online. For testing purposes, I completed the campaign before diving into multiplayer. I recommend that you do the same unless you really are not interested in the single player mode. The latter will take you through battlefields, to drive military vehicles or even airplanes and also, to camouflage yourself well in the vegetation. Are you going to complete your mission?
Multiplayer
Well, we are not reinventing the wheel, are we? My long hours of multiplayer games go back to Gears of War 4. I hadn't been in a Call Of Duty for a long time. So I offer you my neophyte opinion, so to speak.
Zombie mode is built into the base game, as well as the standard online mode. I didn't experience any major bugs or slowdowns in both modes, which some Battlefield 2042 players seem to not be.
As for the zombie mode, I played it with three players that I did not know. Fortunately, they were playing to get to the goal, which sadly is not always the case. I had a lot of fun and you quickly learn the basics of Call Of Duty Vanguard: Zombie. Call of Duty Vanguard's Zombie mode, both a treat and an intoxicating FPS, is well worth the detour. I didn't get a chance to test it out with friends, but I would certainly have spent several dozen hours on it.
Standard online mode offers the same options as previous games. It is true that finishing the campaign before starting it makes the experience more interesting. Then you will have a better command of the abilities of each of the available characters. Even more, you're probably going to be better. If you play on a console, I recommend headphones, which are essential for communicating well with your teammates.
I mention it again, it had almost no errors online. It is noteworthy for a release.
Verdict
Call Of Duty Vanguard offers a very good gaming experience. Unfortunately, it won't make history, as nothing new is offered to us here. The campaign is great and saves the furniture, since the online mode is almost a copy and paste of the latest versions. Technical prowess allows us to enjoy 4K120 FPS on next-generation consoles.
For all these reasons, I give Call Of Duty Vanguard a more than acceptable rating. If you are a lover of action games, the campaign is worth visiting even if you don't plan on playing online.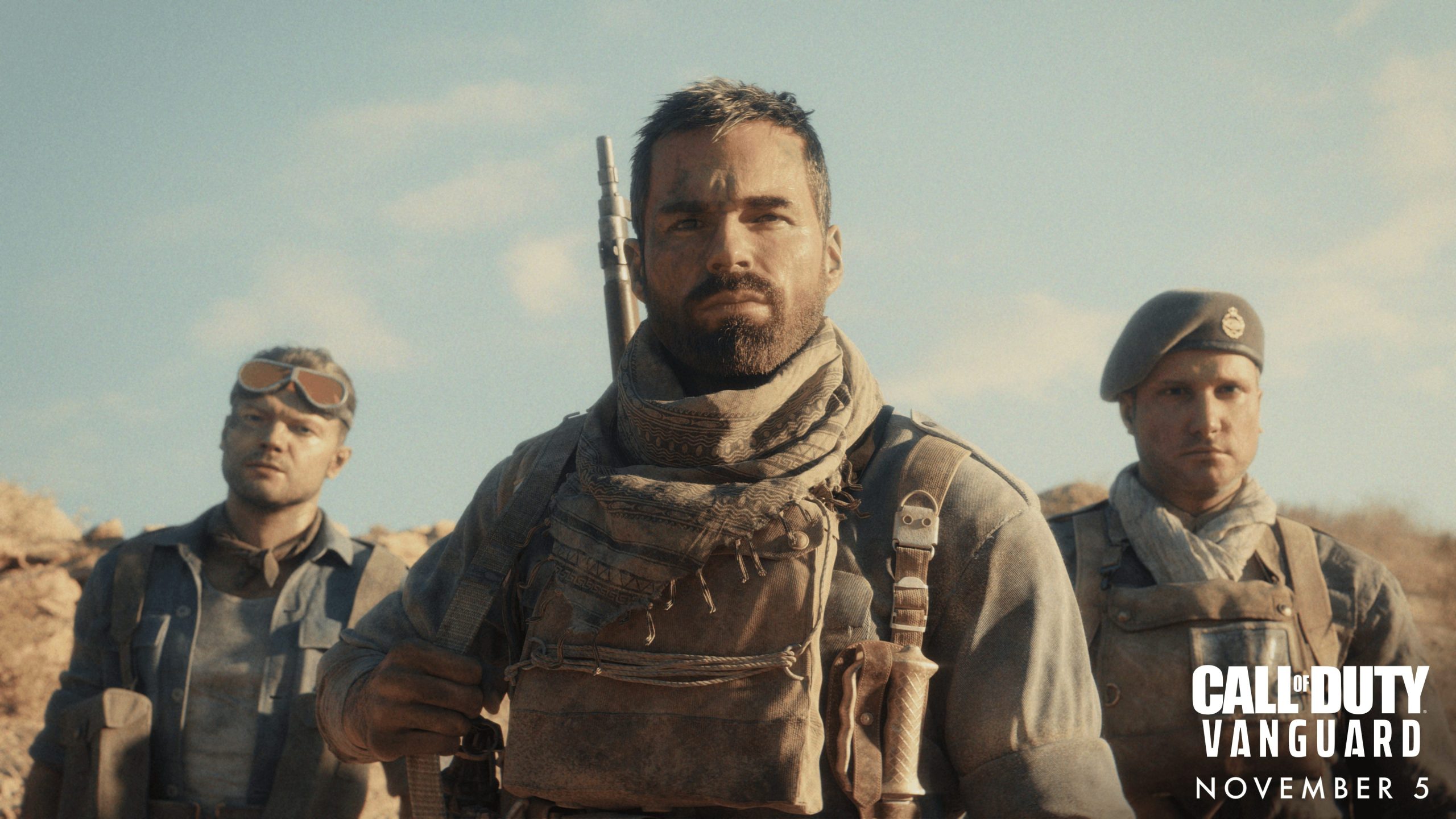 Call Of Duty Vanguard: Action to the maximum of ten
The campaign offers a Hollywood setting
4K120FPS offered on next-gen consoles
The mechanics of the game are well known and easy to master.
Multiplayer offers popular modes demanded by players.
At the same time, we don't invent anything and revisit WWII.
The campaign is short (5-7 hours) of play, we would have taken longer
The developers are not reinventing the wheel with
We continue with the recipe for success without innovating too much
Astra Pro Nulled, Woocommerce Custom Product Ad, Nulledfire, Yoast Nulled, Slider Revolution Nulled,Woodmart Theme Nulled, Wpml Nulled, Rank Math Seo Pro Weadown, Wordfence Premium Nulled, Newspaper 11.2, Fs Poster Plugin Nulled, Plugins, Elementor Pro Weadown, Consulting 6.1.4 Nulled, Avada 7.4 Nulled, WordPress Theme, Elementor Pro Weadown, WP Reset Pro, WeaPlay, Business Consulting Nulled, Woodmart Theme Nulled, PW WooCommerce Gift Cards Pro Nulled, Newspaper – News & WooCommerce WordPress Theme, Flatsome Nulled, Jnews 8.1.0 Nulled, Premium Addons for Elementor, Dokan Pro Nulled, Jannah Nulled, PHP Script