After months of speculation, this year's entry into the best-selling shooter franchise has been officially confirmed as Call of Duty Vanguard. The game was unveiled as part of a special event in Warzone called Battle of Verdansk, and is scheduled for release in November.
Call of Duty Vanguard sees the series return once again to its roots with a WWII setting. This time period hasn't been explored by the franchise since 2017's Call of Duty WWII. Though developer Sledgehammer Games has claimed that Vanguard will be "ingrained but not indebted" to real-world history, so expect some inaccuracies on behalf. of fun.
Call of Duty Vanguard is going to have a tough battle on its hands this year. With Battlefield 2042 and Halo Infinite set to launch in the weeks following their debut, Vanguard will need to be a solid entry into the series for the franchise to continue its streak of dominance of online shooter games. But with three distinct modes already confirmed, plus Warzone integration, Vanguard certainly looks like an attractive package.
There's still a lot about Vanguard that remains under wraps, but for now, here's everything we know so far about Call of Duty Vanguard.
Call of Duty Vanguard release date
Call of Duty Vanguard will be released on November 5, 2021. It will arrive on PS5, PS4, Xbox One, Xbox Series X and PC.
Like last year's Call of Duty: Black Ops Cold War, players who wish to own the game on both PS4 / PS5 and Xbox One / Xbox Series X will need to opt for the cross-gen digital bundle. The standard edition only gives you access to a single platform.
Call of Duty Vanguard Trailer
The Call of Duty Vanguard announcement included a three-minute cinematic trailer featuring the game's main cast and showcasing some very bombastic moments.
With just a couple of weeks to go to launch day, the Call of Duty Vanguard launch trailer was recently released. This short trailer shows the game's three different game modes and also confirms the exact time it will be available to play on launch day.
Call of Duty Vanguard campaign
Unlike Battlefield 2042, which is multiplayer only, Call of Duty Vanguard is confirmed to have a traditional single-player campaign.
The campaign will follow four special operations soldiers who presumably make up the incumbent vanguard: Staff Sgt. Arthur Kingsley (British, 9th Parachute Battalion), Lieutenant Polina Petrova (Soviet, 138th Rifle Division), Captain Wade Jackson (American, Scout Squad 6) and 2nd Lieutenant Lucas Riggs (Australian, 20th Battalion).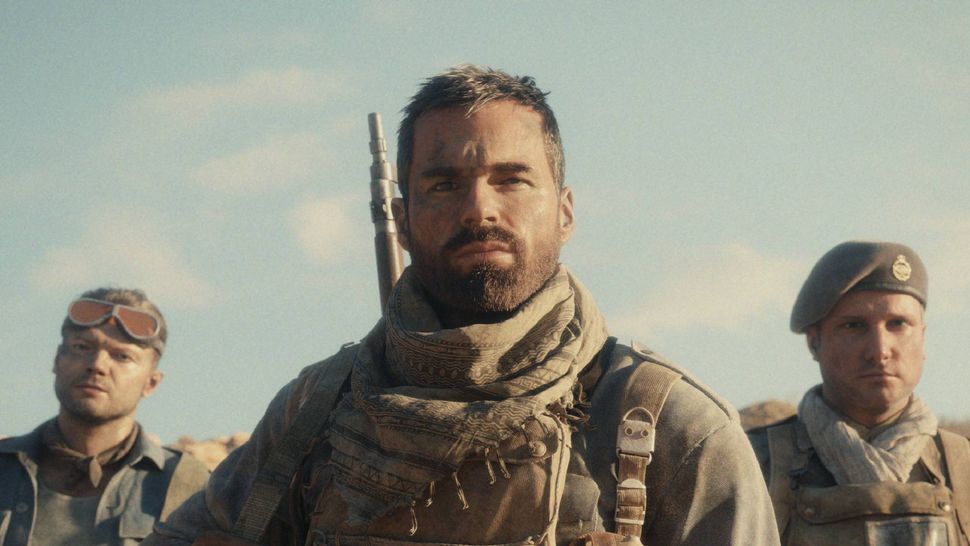 (Image credit: Activision)
The missions will be carried out in four theaters of war: the Western Front, the Eastern Front, North Africa and the South Pacific. Sledgehammer Games chooses to include four unique theaters of war is quite remarkable. The last great shooter of WWII, Battlefield 5, forgot to include several prominent locations, including the Western Front.
Additionally, Call of Duty Vanguard is being developed on the same engine that powered 2019's Call of Duty Modern Warfare and will reportedly include some kind of destructible environment.
At Gamescom 2021, we got to see the Vanguard campaign in action. This nine-minute gameplay demo takes place in Stalingrad and sees Lieutenant Polina Petrova (voiced by Laura Bailey) sneaking through the city, defending herself against German soldiers and even dodging a tank along the way.
Expect the Vanguard campaign to be a highly cinematic experience, with great moments and lots of intense shootouts. There's even a very brief scripted platform moment in the trailer when Petrova tries to escape a collapsing building.
The footage looks very polished, as you would expect from a Call of Duty title. While it doesn't indicate that Vanguard will take the franchise in new directions, it appears to be essentially a playable summer blockbuster, exactly what Call of Duty excels at offering.
Call of Duty Vanguard multiplayer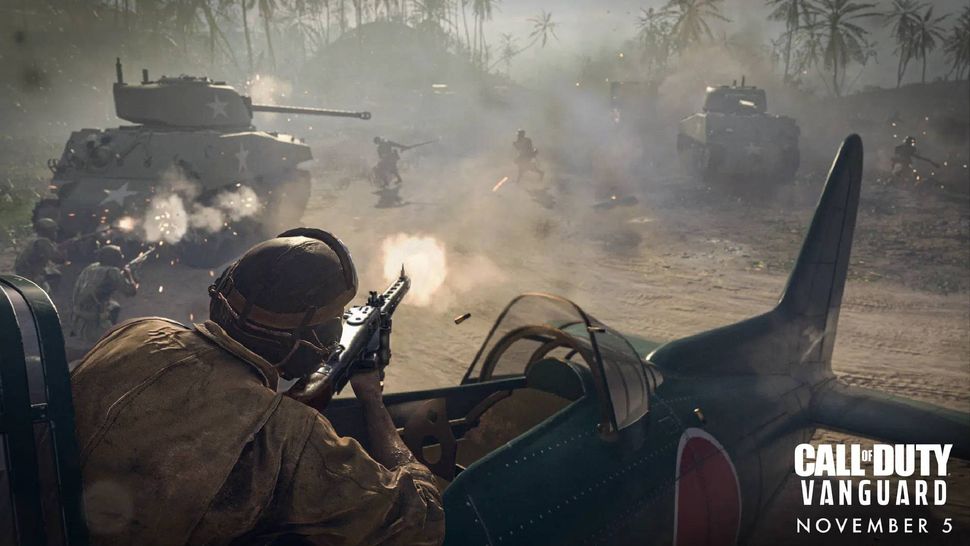 (Image credit: Activision)
Call of Duty is loved primarily for its multiplayer functionality, and Vanguard will, of course, include a set of online modes. The recent Call of Duty Vanguard multiplayer reveal gave us a proper insight into what the game will have to offer when it comes to online gaming.
During this live-streamed presentation, the game's multiplayer creative director, Greg Reisdorf, confirmed that Vanguard will take "historical liberties and risks to deliver something fun" and will focus on "non-traditional, brave, anti-heroes from all fronts of war. ". It definitely sounds like a more refreshing take on global conflict than Sledgehammer's latest stab in the series.
At launch, there will be 20 maps available. There will be 16 regular maps, as well as four that are designed for the new Champion Hill mode. This new mode is described as a "tournament-style head-to-head series of matches, where players can play solo (1v1) or team up in duos (2v2) and trios (3v3) to battle in an arena consisting of four maps. to be the last squad standing. "
A recent PlayStation blog post has detailed in more detail the multiplayer modes and features that will be featured in Call of Duty Vanguard. One of the most interesting details in this article is the Combat Pacing announcement.
This is a new feature in the Call of Duty franchise and will allow players to adjust how the game is played to better suit their own play style. There will be three categories of pace to choose from: tactical, assault, and blitz. Tactical will offer the traditional Call of Duty multiplayer experience, but Assualt and Blitz will increase the pace of multiplayer matches, the latter will even increase the number of players for an even more frenetic experience.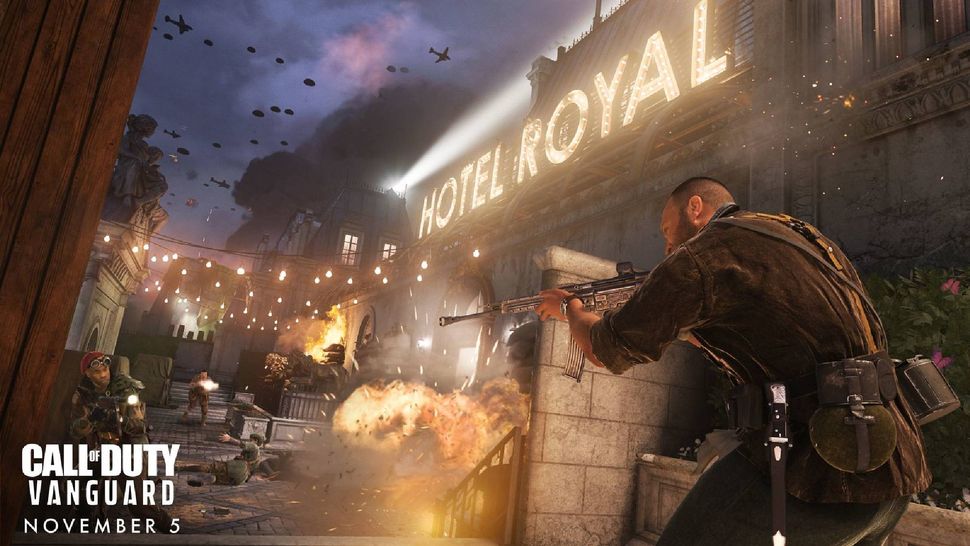 (Image credit: Activision)
Expect the arsenal of weapons at your disposal to be (mostly) period-accurate and there will be plenty of customization options as well. However, don't be surprised if some cosmetic items are a bit eccentric. Hope that at least some are only available to those who are also willing to pay a little more.
A section of players will be disappointed to hear that rumors indicate that the series' highly controversial skill-based matchmaking will return in Vanguard. This feature is intended to group players with others of a similar skill level, but many argue that it spoils the fun and should be saved for rank play.
Call of Duty Vanguard zombies
Call of Duty's iconic Zombies mode will be featured in Vanguard. Sledgehammer Games is not taking the lead in this part of the game, it will be Treyarch working on the mode.
Treyarch is the studio that first created Call of Duty Zombies in 2008, and most recently developed the mode for last year's Call of Duty Black Ops Cold War. Then Zombies is in good hands.
Earlier this month, we first got a glimpse of the mode courtesy of the previous Zombies trailer, which features a lot of undead monsters, as well as some music by Billie Eilish, which doesn't fit the time frame!
Call of Duty Vanguard beta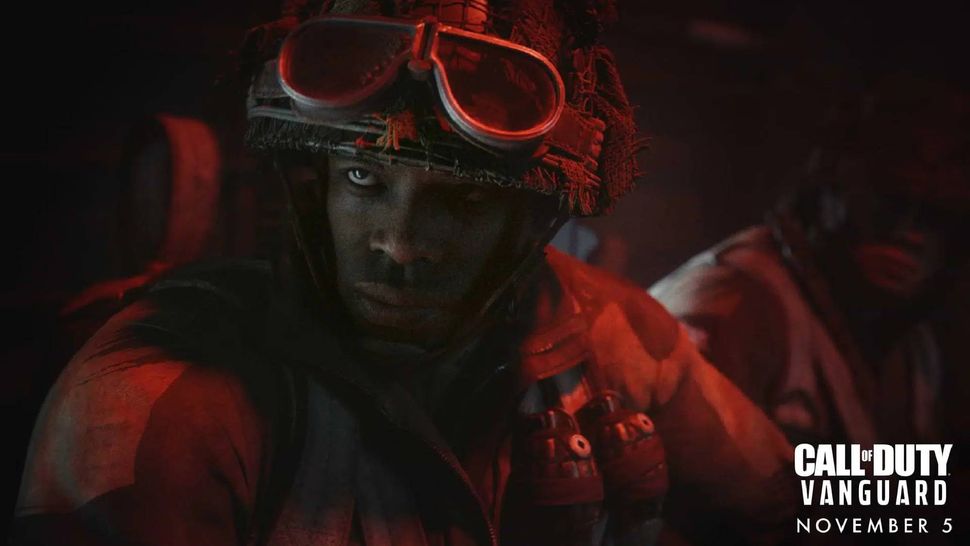 (Image credit: Activision)
A beta version of Call of Duty Vanguard took place in September. It ran over two weekends, giving players a chance to experience the game's intense online multiplayer on a small handful of maps.
The beta is over, and since we're so close to launch, it's highly unlikely that another early access multiplayer preview will take place. If you're desperate to play Vanguard, you'll have to wait until the November 5 release date, unfortunately.
Call of Duty Vanguard Warzone
Warzone, the free Battle Royale mode of Call of Duty, will be integrated again with the latest installment of the main line of the franchise.
Avant-garde inspired items will almost certainly make their way into the game. Additionally, Raven Studios is developing an entirely new Warzone map that is set in the Pacific and will tie into Vanguard in some way. This map will not be ready for release in November, but will arrive at a later date (currently unknown).
Call of Duty Vanguard perspective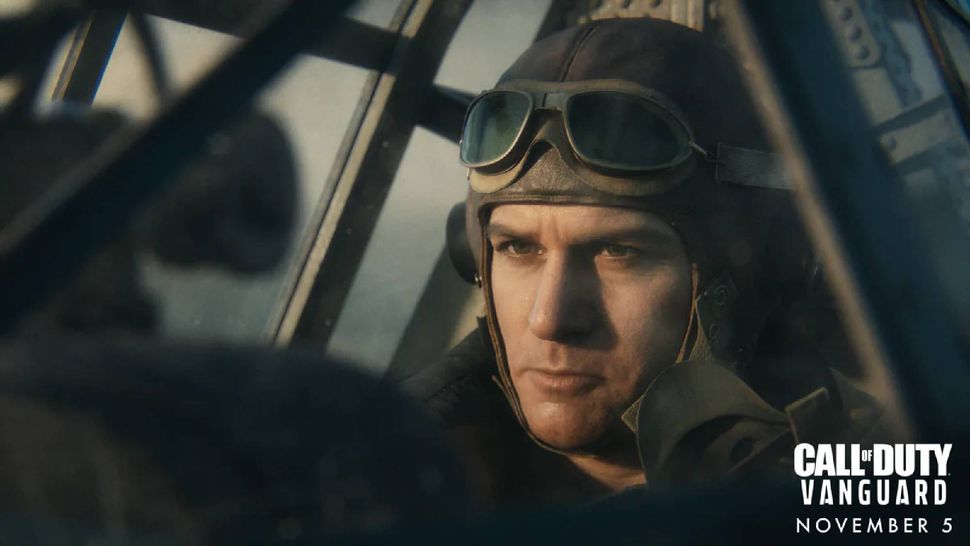 (Image credit: Activision)
For months it has been rumored that behind the scenes, the development of Call of Duty Vanguard has been problematic. You wouldn't know judging from the sleek revealing presentation, highly cinematic trailers, and generally highly polished beta.
Vanguard has the advantage of being the only high-profile historical shooter to launch this year, while the competition has a more futuristic tone. However, Battlefield 2042 really promises to push next-gen hardware with the inclusion of 128-player games. Sledgehammer has yet to show anything that impressive. Hopefully there are still a few surprises left on launch day.
Regardless, there are a number of reasons to be excited about Call of Duty Vanguard, but also a few potential issues that have us a bit concerned about the game's prospects. We will have to wait until next month to definitely call this one.
Today's best Call of Duty: Vanguard deals
Woodmart Theme Nulled, WP Reset Pro, Newspaper 11.2, Newspaper – News & WooCommerce WordPress Theme, Premium Addons for Elementor, Rank Math Seo Pro Weadown, WeaPlay, WordPress Theme, Plugins, PHP Script, Jannah Nulled, Elementor Pro Weadown, Woocommerce Custom Product Ad, Business Consulting Nulled, Jnews 8.1.0 Nulled, Avada 7.4 Nulled, Nulledfire, Dokan Pro Nulled, Yoast Nulled, Flatsome Nulled, PW WooCommerce Gift Cards Pro Nulled, Astra Pro Nulled, Woodmart Theme Nulled, Slider Revolution Nulled, Wordfence Premium Nulled, Elementor Pro Weadown, Wpml Nulled, Consulting 6.1.4 Nulled, Fs Poster Plugin Nulled