Resident Evil Village celebrated its one-year anniversary last week, and it's on track to become a long-term bestseller in the franchise, though it still has a long way to go to dethrone Resident Evil 7: Biohazard and its 10.6 million. copies sold.
According to the latest news, the survival horror game has sold 5.7 million copies, but this week Capcom took stock of its latest financial report by announcing that Resident Evil Village has sold 6.1 million copies on PC, PS4, PS5, Xbox One. and Xbox One. Xbox Series X|S. The title continues to appeal to players, while some may be waiting for DLC or Resident Evil Re:Verse's multiplayer.
For its part, Monster Hunter Stories 2: Wings of Ruin has sold 1.5 million copies on PC and Switch, and that number is growing much more slowly. Capcom is doing well, all indicators are growing, especially digital content sales. Japanese studio games can be found on Gamesplanet with promotions.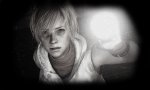 Clint008
Writer – Tester

.