Mike Alfred is known as a bitcoin maximalist and an outspoken critic of Cardano (ADA). He recently tweeted a post mocking Cardano. According to some analysts, this publication could hide the encoded message about the value of Cardano (ADA).
The price of ADA can stay at $0.45 for 15 years.
As usual, Mike Alfred recently made fun of the Cardano (ADA) blockchain on Twitter. He cited key $0.45 support around which ADA price has been hovering since July 2022. He said: "For several months, Cardano has fluctuated around 45 cents. He seems to have found a permanent home on this level. The good news is that if it can hold its own here for the next 15 years, that should give the protocol enough time to grow to its inflated valuation. This may be wishful thinking. »
ADA rose 23% from $0.45 on July 18 to $0.548 on July 20. It then recorded a 21% gain between July 26 and July 30 from $0.45 to $0.555. It then climbed from $0.453 on September 7 to $0.524 on September 10. But lately, it dropped to $0.454 on September 16 and has been trying to bounce back ever since. But the price of the cryptocurrency is currently hovering around $0.43.
Despite numerous recovery attempts, Cardano (ADA) recently fell below its key $0.45 support. But Charles Hoskinson, the creator of Cardano, remains convinced that the cryptocurrency "has never been stronger." At the same time, Cardano (ADA) is ready to welcome the Vasil hard fork on September 22.
Get a digest of news in the world of cryptocurrencies by subscribing to our new service Newsletter daily and weekly so you don't miss any important Cointribune news!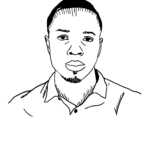 The failed cryptocurrency investment in 2017 not only did not dampen my enthusiasm, but only increased my enthusiasm. Therefore, I decided to study and understand the blockchain and its many applications, as well as pass on information regarding this ecosystem with my pen.