New York Mayor Eric Adams caused a stir by announcing his dedication to building a crypto hub capable of rivaling Miami's, becoming a darling of the digital asset community. The city of Miami has already generated millions of new urban revenue thanks to the success of MiamiCoin. On paper, it's a useful fruit for a newly elected mayor of a big, tech-focused city.
The potential of CityCoins
There is no doubt that developing and implementing a CityCoin can help create a crypto culture. A CityCoin can also provide financial benefits. It is news and generates expectation. But is this really what drives decision makers in the industry?
At present, there are largely three groups of jurisdictions and politicians that govern them. First, there are early adopters and supporters. You can count people like Eric Adams, Francis Suarez, Cynthia Lummis, and Tom Emmer in this group. These people are visionaries who understand the long-term potential of blockchain technologies.
Then there are the opponents. While the pool of opponents shrinks as digital assets continue to gain traction, they are still represented. Finally, the largest group is made up of those who are not fully committed in any one direction.
Emerging industries need visionary leaders. Even if the vision doesn't fully materialize, having a leader willing to bet on your success is a strong indicator of how the jurisdiction will regulate and treat the industry.
CityCoins and crypto mining
Eric Adams has strengthened his position as a friend of digital assets. While this cultural component is extremely important, the question remains whether setting up a CityCoin is the best use you can make of your fervor to get into cryptocurrency and blockchain technology. The same question can be asked of executives who are heavily reliant on mining.
In any case, these leaders often take advantage of the natural advantages they have. Jurisdictions that go for mining operations are often extremely low energy cost areas. CityCoins are based on the city's ability to join and support an initiative. It is an intangible quality that unites the city.
In this case, it's reminiscent of the "I Love New York" commercials from the early 2000s. Both New York and Miami have a certain pride in their respective cities. It makes sense that executives want to use it to build a culture around an industry they believe in.
However, CityCoins faces some issues that have yet to be concretely found. For example, one wonders if they could potentially violate the constitutional provision that prohibits states from making a legal offer. Until the federal government develops more detailed regulations on how it plans to deal with long-term digital assets, these technical questions will be answered. But the way cryptocurrencies are handled is currently in doubt, which could affect even the best-designed plans.
On the other hand, there is the question of use. For such a digital asset to be effective, it must be used for business transactions. Early adopters are undoubtedly those who expect an increase in asset value. Will they want to spend their CityCoins? Will the entire system stand the test of time?
Are CityCoins a good risk to take?
Apart from the first users, will cities have a problem attracting new users in the future? These are issues that are directly linked to the cultural unfolding of the program. Perhaps the strategic vision of Mayors Adams and Suárez will solve this question. However, it will likely take years to fully understand the extent of the company's success or failure.
In the meantime, they'll be making headlines, and that will continue to create cultural awareness, which is really positive. However, the question is whether there are other alternatives that can generate the same cultural benefits and that are more direct for both cities and industry.
All industries, including this one, are driven by demand. If you can create a skilled, engaged, and innovative workforce, that will define your culture, especially at a time when a labor shortage is challenging even the most flexible companies.
As the industry continues to grow for months and years to come, there will always be unmet demands. Responding to these demands could result in the creation of a pro-crypto culture that would immediately translate into new, high-paying jobs that will stand the test of time. CityCoins appear to be geared towards this prosperous digital future.
Dailyhodl
Receive a summary of the news in the world of cryptocurrencies by subscribing to our new daily and weekly newsletter service so you don't miss any of the Cointribune essentials!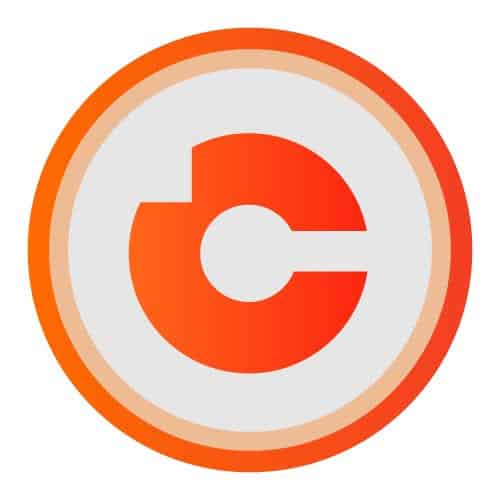 Thomas poirier
I am sure that blockchain and cryptocurrencies are the future, and I want to get this idea across to everyone because the more people believe in cryptocurrencies, the sooner the future will come.
Woodmart Theme Nulled, WP Reset Pro, Newspaper 11.2, Newspaper – News & WooCommerce WordPress Theme, Premium Addons for Elementor, Rank Math Seo Pro Weadown, WeaPlay, WordPress Theme, Plugins, PHP Script, Jannah Nulled, Elementor Pro Weadown, Woocommerce Custom Product Ad, Business Consulting Nulled, Jnews 8.1.0 Nulled, Avada 7.4 Nulled, Nulledfire, Dokan Pro Nulled, Yoast Nulled, Flatsome Nulled, PW WooCommerce Gift Cards Pro Nulled, Astra Pro Nulled, Woodmart Theme Nulled, Slider Revolution Nulled, Wordfence Premium Nulled, Elementor Pro Weadown, Wpml Nulled, Consulting 6.1.4 Nulled, Fs Poster Plugin Nulled