Semaine 22: Solana (SOL), Theta (THETA) et Dogecoin (DOGE) sont les cryptos du top 20 les plus performance de la semaine.
Le marché crypto seleve doucement du crash de mai 2021. Au Cours des 7 derniers jours, plusieurs cryptos du top 20 mondial sont reparties dans le vert. Bitcoin is tout juste à l'équilibre, tandis que l'Ethereum progresse de près de 11%. Sur la même période, trois autres cryptos du top 20 ont affiché de bien meilleures performance. Il s'agit du Solana, du Theta et du Dogecoin.
Solana (SOL)
Cette semaine, the best cryptocurrency performance is real by Solana (SOL). DeFi's platform form continues to evolve into NFT ultra-portraits. Solana is the premier development in collaboration with ROK Capital to improve the ecological system at Corée du Sud.
Voilà de bonnes nouvelles qui permettent au Cours du Solana de poursuivre sa Dynamique haussière. Au Cours Des 7 derniers jours, le SOL a Gagné 47 points… La Crypto Solana se hisse aujourd'hui à la 15ème position des Plus grandes cryptos mondiales.
Theta (THETA)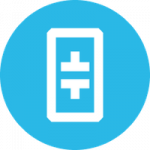 Le Theta se classe à la deuxième Place du Top 3 de la semaine. Conçu for streaming video, protocol Theta représente actuellement la 18ème crypto mondiale. May 31, elements of the Theta Network system, announced new product, past réseau Mainnet 3.0. Prevue le 30 juin, cette mise à jour include notamment un mécanisme de staking et de gravure de TFUEL.
Le Cours du Theta a progressé de façon régulière cette semaine, gagnant au total 46% in 7 days.
Dogecoin (DOGE)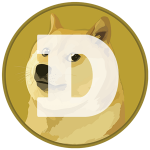 Enfin, le Dogecoin vient terminer le podium de la semaine. Il vaut la peine de noter que pour une fois, la hausse du Doge n'est pas, which can be attributed to Elon Musk's parole prize. So Dogecoin is a franchise that matters to everyone when it premieres on the Coinbase Pro platform. Result, the Dogecoin rate is 20% within 24 days after it was received.
Au final, le Dogecoin a gagné près de 27 % au Cours des 7 derniers jours… Avec UN Capitalization d'un peu moins de 39 billion euros, DOGE is a topical element in the 6th place of the cryptocurrency.