Coinhouse, a major player in crypto-asset investment in Europe, is launching an awareness campaign under the code name "Girls in Cryptos"Aiming to demonstrate that cryptocurrencies are not just for men …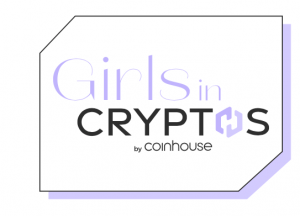 GENDER INVESTING GAP
In France, if the notion of "Gender pay gap" is known, we are less familiar with the notion of "Gender investing gap" – the difference in level of investment between the genders. Less publicized, this gap between women and men can pose many problems, especially for women at the time of retirement.
KEY FIGURES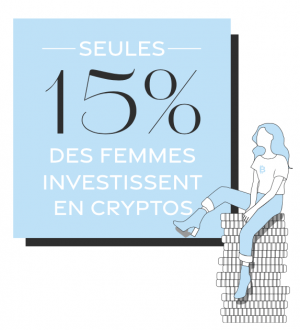 In addition to pay differentials, women are less involved than men in medium-term financial management: it is estimated that only 10 to 15% of women invest their savings; or two times less than in men. In 2018, a survey carried out by Opinion Way concerning the organization of couples in terms of account management revealed that 82% of men said they were in the driver's seat in relation to banks and account management. These differences are also found in the crypto-asset universe where 85% of investors are men.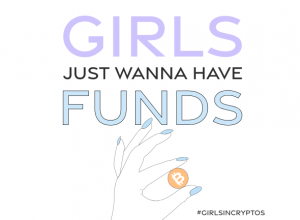 Due to a set of factors, such as education, lower income for women, investment gaps, and more particularly the under-representation of women within the crypto ecosystem is one of the battles waged by Coinhouse this year which wants to democratize the cryptosphere sector more generally. In this context was born, the idea of ​​the campaign "Girls in Cryptos" in order to make the main stakeholders aware of these glaring differences in behavior through dedicated speeches on social networks, webinars for women and partnerships with influencers …
________
Follow our affiliate links:
To buy cryptocurrencies in the SEPA Zone, Europe and French citizens, visit Coinhouse
To buy cryptocurrency in Canada, visit Bitbuy
To generate interest with your bitcoins, go to the BlockFi website
To secure or store your cryptocurrencies, get the Ledger or Trezor wallets
To transact your cryptos anonymously, install the NordVPN app
To invest in mining or masternodes:
To accumulate crypto while playing:
In poker on the CoinPoker gaming platform
To world fantasy football on the Sorare platform
If you want to learn more about Bitcoin and cryptocurrency investing, here are two perfect books: "Understanding Bitcoin in 2hrs" and "Investing in Bitcoin".
Watch the last video "The 5 crypto news of the week":
________________
Here are the sources of information we offer:
Our free weekly newsletter: https://www.getrevue.co/profile/CryptonewsFR
Our audio podcast: https://www.buzzsprout.com/1111262
Our YouTube channel: https://www.youtube.com/channel/UCEu7E2wqP3t3QzAWTWF9weg
Twitter: https://twitter.com/cryptonews_FR
Instagram: https://www.instagram.com/fr_cryptonews
Facebook: https://www.facebook.com/cryptonewsFR
Telegram: https://t.me/cryptonews_FR
_________