Dr. Mikaela Musilova – Director of Hawaii Space Exploration Analog and Simulation (HELLO TO THE SEA) a program that conducts analog missions to the Moon and Mars for scientific research in the habitat on the Mauna Loa volcano. She is currently leading Selena IV's two-week lunar mission and posted the report on Space.com. Expert Voices: Commentary and Insights…
HI-SEAS Lunar Mission Commander Selena IV Report
6 lunar day (18 march 2021)
The Alien Dust Machine is what the Selena IV team blames for the bad weather we had on our analogue lunar mission. Today is our sixth day on the mission, and we could hardly see anything outside our window due to the intense dust storm raging outside the habitat (also known as the thick fog outside the HI-SEAS habitat on Mauna Loa volcano on Hawaii).
The crew quickly became skeptical about such storms on the moon, so instead they blame the aliens for it.
Connected: HI-SEAS Habitat Cleanup – Commander's Report: 2nd Lunar Day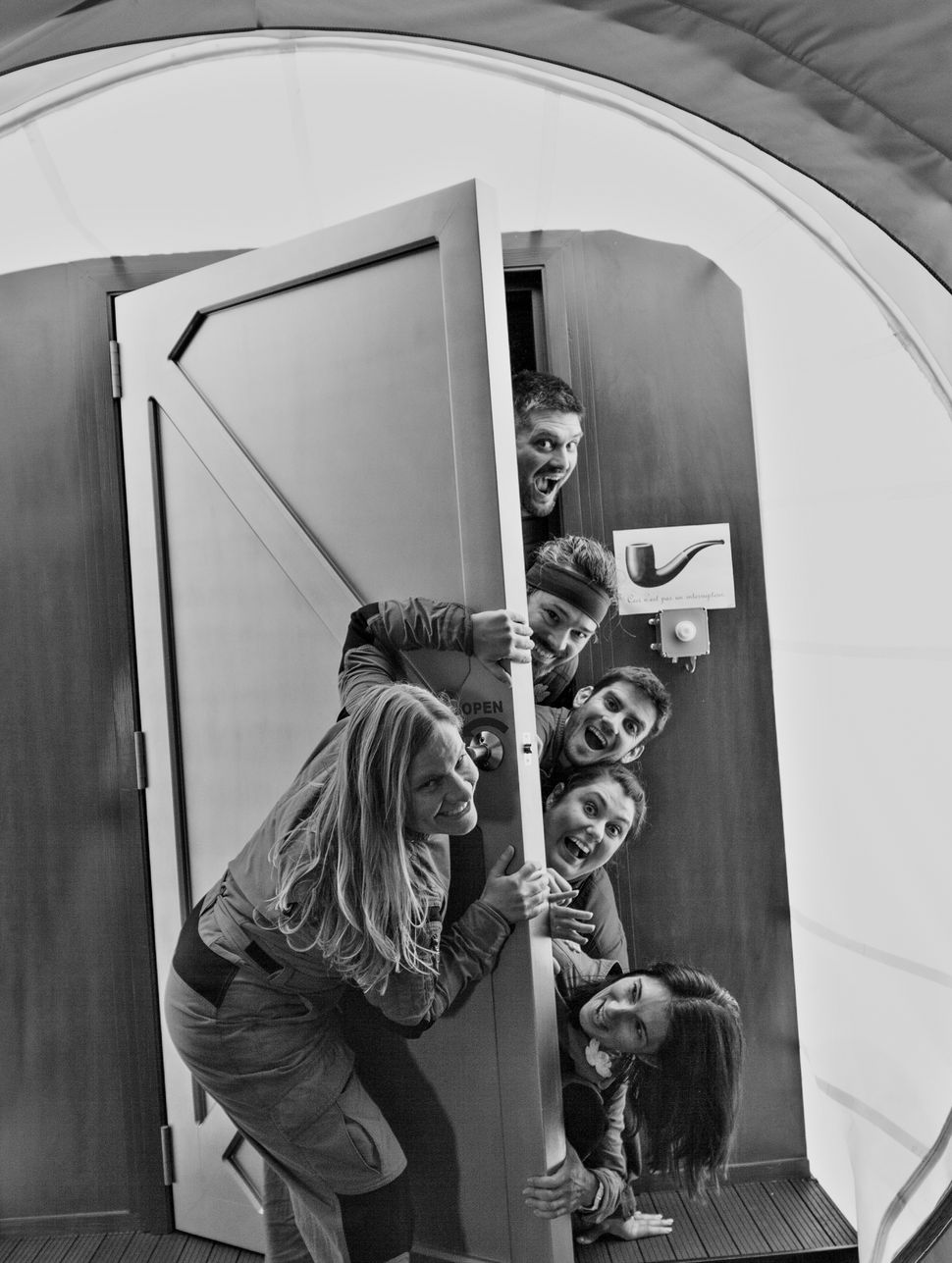 Personally, I am very pleased that instead of me, "aliens" are accused of complicating the conditions of our mission. Some previous crews joked that I turn on a hidden fog machine to challenge them and get them to cope with being stuck indoors for extended periods of time.
During our analog missions, crews cannot leave their habitat in bad weather. This is done both for their safety, so that they do not get lost and suffer in "dust storms", but also because in such conditions our simulated spacesuits will be damaged. This year the weather has definitely kept the crews on their toes during our missions! Or are we really tortured by aliens?
The crew of Selena IV decided to go on the offensive and asked our volunteers from the mission support team on Earth to ask the US Space Force to destroy the alien dust machines. Ironically, a local military base in Hawaii, which we nicknamed "Space Force", actually began testing its artillery near our HI-SEAS habitat. While they have not yet "destroyed the dust machines," we appreciate their efforts to help us – at least that's what my teammates tell themselves to find comfort in both the dust storms and the constant bombardment we hear from " Space Forces ". … "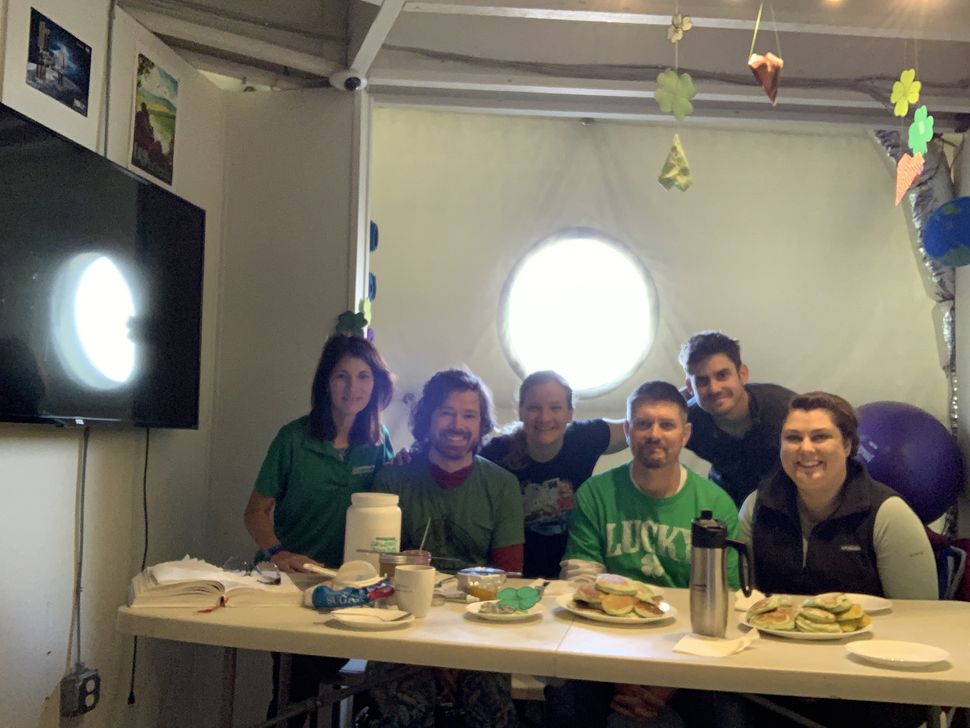 Jokes aside, the real comfort we experienced during our mission was related to each other. The team was busy with their research projects and fun group activities such as celebrating St. Patrick's Day. The entire habitat turned into a clover forest in a couple of hours, as did our food. Everything was either green or clover-shaped. Even though I teased my team members for their enthusiasm for celebrating this event in style, I was very happy that it cheered them all up and that they worked so well together to make our mission time even more special.
Excellent teamwork and "team attitude" also showed up when it came time to do the household chores. HI-SEAS has a urinal that everyone should use, regardless of gender. In this way, we protect compost toilets from being "flooded" with too much liquid from the crew's urine. After a few months, the urinal filter needs to be replaced, which is definitely not a pleasant job. Our crew engineer Jack Brian kindly took on this unpleasant duty and I volunteered to empty the compost toilets in the middle of the mission. This is a necessary job and I do not mind doing it, as I know that most crew members find it difficult to cope with the sights and smells associated with this duty.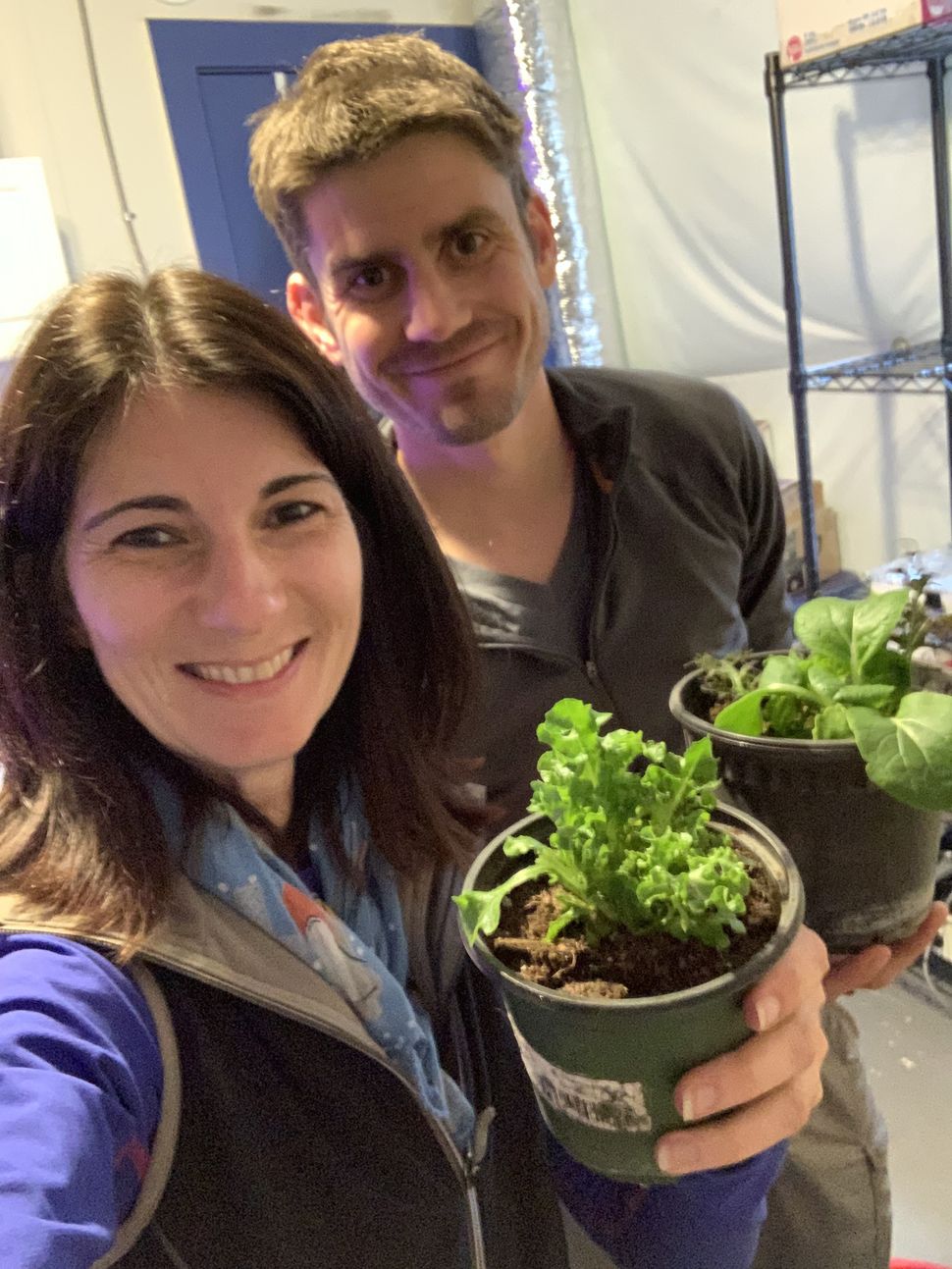 These crew interactions have been a great source of inspiration for Science Communications Officer Monica Parks. She prepares text and images for social media that mission support volunteers post on HI-SEAS social media pages. Monica also oversaw the team during her exploration. She found that there are many similarities in how each of the crew members respond to rejection and obstacles in life. This group of analogue astronauts has a very strong spirit of perseverance. For the remainder of the time, Monica will have deeper conversations with the team here to validate her various observations about our steadfastness and dedication.
Growing various types of plants was another source of distraction and positive energy for the crew. These include an expedition to Mars to grow spinach using human hair started by the Selene III team, as well as our long-term experiment to grow lettuce in a hydroponic greenhouse in a natural habitat. Crew Officer Laurie Waters performed these experiments with Jack. Laurie's personal project also focuses on growing food crops to produce nutrient-rich clover and microgreens. Clover seeds have sprouted in the ExoLab experiment, which is being conducted in conjunction with the Magnitude.io experiment aboard the ISS. They have the first leaves showing strong development under extreme HI-SEAS conditions.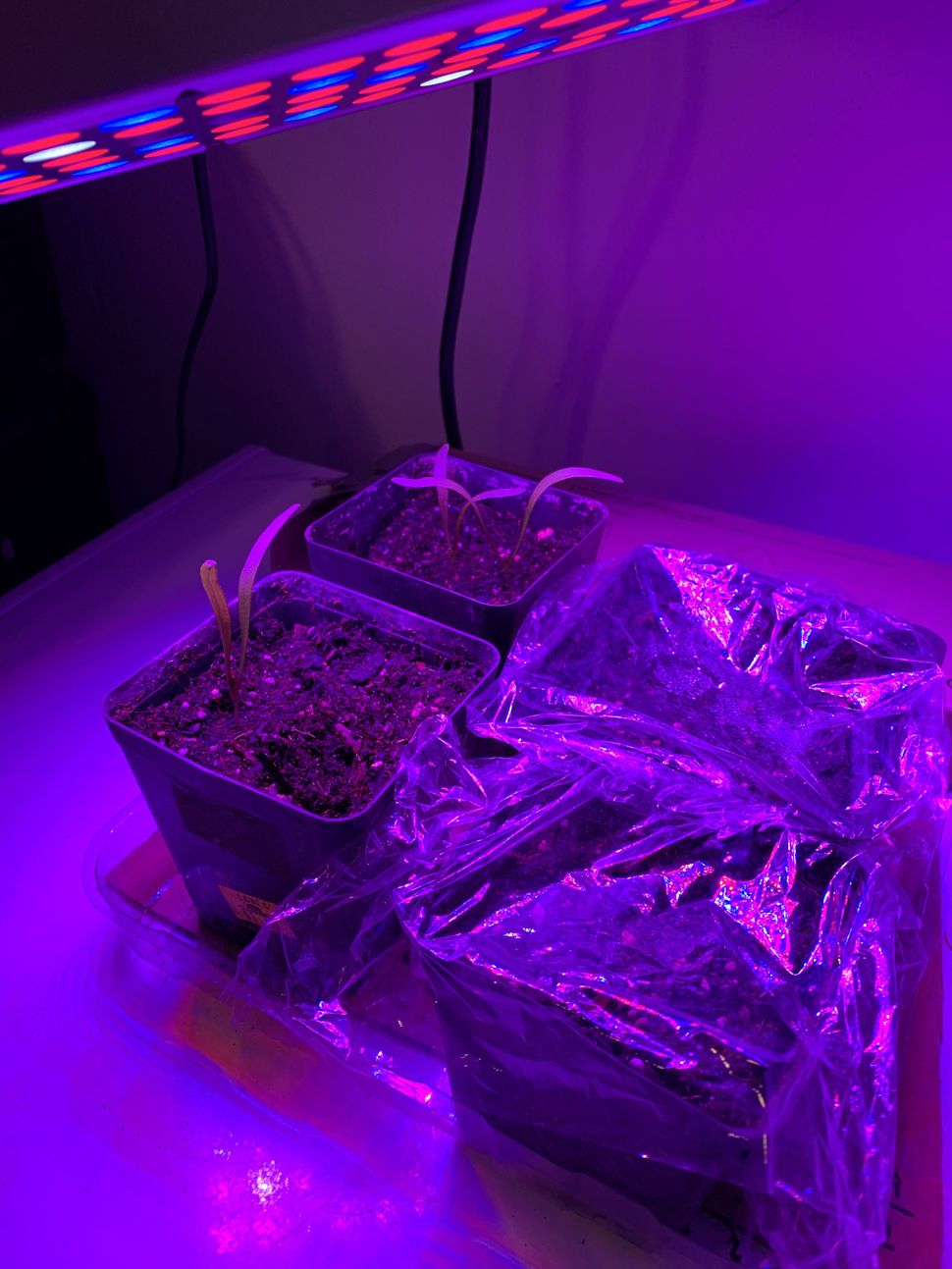 The In-Place Resource Utilization Study (ISRU), by Cameron Crowell's mission specialist, is based on the collection of samples from the surrounding analog regolith during a moonwalk, which is not yet possible due to dust storms. In the meantime, he was preparing his methods for obtaining geological samples, since we can have a very short time between dust storms to make a moonwalk. Cameron has also documented life in the environment for informational purposes, such as for the Space Frontier Foundation, of which he is a member of the board of directors.
Our Systems Engineer Bill O'Hara completed most of his data collection tasks to support the habitat design and case study. This project at HI-SEAS is for Sierra Nevada Corp., where he is a Lead Systems Engineer. Bill also completed preparations for assessing the suitability of lava tubes while awaiting lunar walks. Like Cameron, he prepared all of his equipment for maximum ease of use in the field, despite the time constraints on moon walks and the limitations of our analogue suits.
Jack is another crew member who has been confined by the dust storms raging outside. Thus, he focused on an initial catalog of habitat waste to combine with material collected locally during lunar treks. Jack was surprised by the results to date, so he is revising his preliminary estimates of the composition of the hybrid material. The crew generates significant amounts of paper waste, but significantly less plastic waste than they expected. For these reasons, he is considering adding some of the fibrous waste paper to the hybrid material to increase strength, similar to how fiberglass works with resin.
Commander Musilov signs another night, fingers crossed, that the alien dust machines will be destroyed. The Space Forces may have better luck today, so tomorrow we can embark on our first mission to the moon. If not, I'm sure the team will come up with another fun way not to sleepwalk on the moon.
Follow Michaela Musilova on Twitter @astro_Michaela. follow us on Twitter @Spacedotcom and on Facebook.