via The Associated PressOn Twitter, the Tesla founder called the accusations "complete nonsense" after the press article was published.
PEOPLE – "Complete nonsense" or a real scoop? The very serious Wall Street Journal reports this Monday, July 25, that Elon Musk will have an affair with the wife of Google co-founder Sergey Brin, which will lead to the divorce of the latter. Information that the founder of Tesla generally denies and characterizes as "big nonsense", qualifying, in passing, the national daily newspaper "under the tabloid."
"This is big nonsense, Sergey (Brin) and I are friends and last night we were at a party together! I saw Nicole (Shanahan) only twice in three years, and both times surrounded by many other people. Nothing romantic," the billionaire defended just hours after the article was published.
The Wall Street Journal suggests that Sergey Brin, co-founder of the Google search engine, would have asked his wife Nicole for a divorce for this reason, even though the two men have been friends for years.
Apologies on your knees?
The article is reminiscent of a "short affair last fall" that, according to sources familiar with the matter, set fire to the Musk-Breen couple and friendship.
According to the same sources, in order to encourage Sergey Brin, he ordered his financial advisers to sell his personal investments in his friend's companies. In particular, Tesla, in which Sergey Brin invested half a million dollars after the 2008 mortgage crisis. But the newspaper could not note any sales at this time.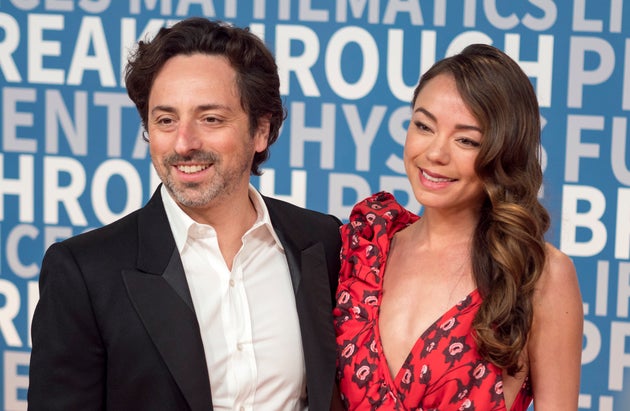 via The Associated PressGoogle co-founder Sergey Brin and Nicole Shanahan at the 6th Annual Breakthrough Awards at NASA Ames Research Center in December 2017 in Mountain View, California.
As for the divorce, it was indeed registered, according to files filed with the Superior Court of Santa Clara County in California. Separation from Nicole Shanahan, dated January 2022 – after more than four years of relationship – due to "irreconcilable differences", and which, therefore, would be associated with the PayPal founder's short-lived relationship with the wife of Sergey Brin.
Sergey Brin's lawyers, who were contacted by the Wall Street Journal, refused to comment on the information, unlike Elon Musk.
According to newspaper sources, Elon Musk and Nicole Shanahan were supposed to have this short adventure in December 2021, during an Art Basel event in Miami. After this alleged event, the Tesla boss even knelt in front of his friend to ask for his forgiveness.
Also look at HuffPost: There is a traffic jam in Elon Musk's tunnel