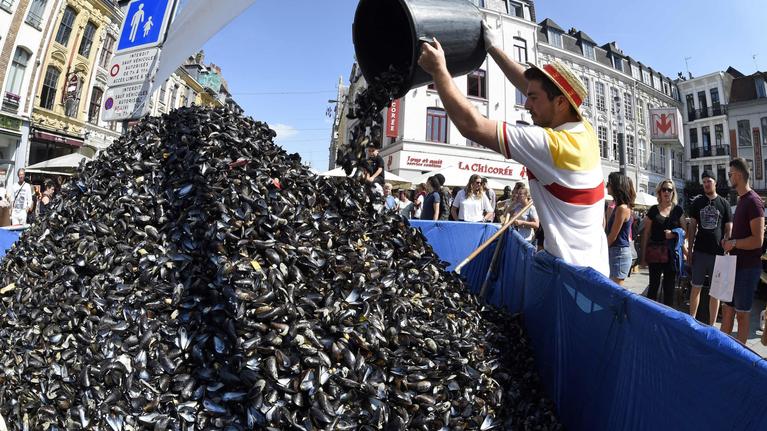 The Braderie de Lille, a large popular event scheduled this year on September 5 and 6, is canceled due to the health situation due to Covid-19, the northern prefecture and the town hall announced on Monday. "In view of" the prohibition of any gathering beyond 5,000 people and "Uncertainties on the health situation at the start of the school year, we regret having to announce the cancellation of the Braderie 2020", said the prefect Michel Lalande and the mayor PS Martine Aubry in a joint press release.
A "Trades clearance sale" however, will take place the same weekend, it was said. The town hall of Lille worked there in connection with the trade federation and representatives of traders and in "Will detail the modalities soon". Considered THE great clearance sale in Europe, this giant garage sale traditionally takes place on the weekend of the first Sunday in September. Each year, the city is transformed into the capital of China, residents, second-hand dealers and antique dealers sharing small streets and sidewalks to sell vinyls, furniture, dishes or even old school cards … Previous editions had brewed until " to 2.5 million visitors from all over France and abroad.
In 2016, it had already been canceled due to the terrorist threat after the July 14 attack in Nice. It was the first cancellation of the event in 70 years and a "tear" for the town hall. It then returned in 2017 to a reduced area, which had grown in 2018, accompanied by a large security system comprising 3,000 police, gendarmes and soldiers, air resources and a reinforced rescue service. But there have been uncertainties since the start of the Covid-19 epidemic. Last April, in the midst of confinement, Martine Aubry initially judged "difficult" the holding of this popular demonstration in September. She then assured, in mid-June, "Wish that the Braderie could be held normally in September", but only "If health security allows (was)".
.