Regularly, on its website, the Autorité des marchés financiers (AMF) places certain companies on a blacklist in order to warn French residents, inviting them to avoid these actors who have suspicious activities or who are not registered in France to the regulatory authorities.
If one can find scams in the list of companies placed on the AMF's blacklist, it is rare to find renowned companies like Crypto.com which had the bad surprise of being on this list, which generates bad publicity against him.
The activity of Crypto.com in itself is not called into question, it is simply that it is aimed at a French clientele without being registered as a digital asset service provider (PSAN).
The French administration is very strict with regard to any activity with Bitcoin and cryptocurrencies, any company operating in this crypto-asset exchange sector must register with the AMF if it wants to be able to carry out its activity at its destination. French residents.
This is also one of the reasons why there is practically no Bitcoin BTC ATM in France, very strict regulations which limit access to this activity which is developing strongly abroad.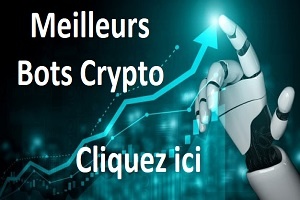 Crypto.com, known for being a crypto exchange but also for its Bitcoin bank card which is one of the best on the market, will therefore have to come to terms with the French administration in order to be removed from this black list.
Some crypto players have already received PSAN certification like Coinhouse, Paymium, Stackinsat, Bitpanda, Bykep (formerly Keplerk), others have applied like Binance.
Crypto.com's response
The head of Europe at Crypto.com commented on this blacklisting and indicated that the company's legal team will contact the AMF in order to get into good standing and no longer appear on this embarrassing list.
We immediately asked our legal team to contact the regulator in order to remove our company from this list.
As a responsible company, we will work with the regulator to resolve this situation as soon as possible.

– * husband * (@mariamoita) April 17, 2021
Crypto.com is not based in France but if it actively promotes cryptocurrency exchange services to French residents, it therefore appears that it needs to register with the AMF.
This case recalls the concerns that certain crypto startups have with the American SEC which pursues them all over the world, but the French administration is not America, it would be interesting to see how the AMF could sue companies. foreigners not established on French soil.
However, in view of the negative publicity generated by this placement on the blacklist, Crypto.com has every interest in no longer appearing there and be in compliance with the French administration in order to be able to develop its activity in France.
READ ALSO: