According to Elisabeth Rosenberg, cryptocurrency mixers raise "concerns" in matters related to illegal activities. According to this US Treasury Department official, it would be very useful to impose sanctions on these organizations. Find out how sanctioning crypto mixers can be beneficial, according to the Ministry of Finance.
The fight against money laundering in the crypto industry?
According to Elisabeth Rosenberg, sanctions should be applied to cryptocurrency mixers to reduce the risk of money laundering. The assistant secretary of state at the Treasury Department believes that the sanctions will deter individuals living in Russia, Iran, North Korea and other countries from laundering money through crypto mixers.
Rosenberg said: "Sanctions can act as a deterrent to any criminal attempting to use a blender to launder their funds. […], this is an effective way to show that we do not tolerate money laundering. She explained, "Technologies to enhance anonymity, such as mixers […] are indeed a challenge to understand and prosecute the flow of illicit finance. »
Recall that the US Treasury has banned Blender.io and Tornado Cash cryptomixers. This month, he also sanctioned certain bitcoin (BTC) addresses believed to be associated with suspicious groups. This is a group of cybercriminals based in Iran and a Russian neo-Nazi paramilitary group.
According to Elizabeth Rosenberg, the US government must show foreign organizations that it will not tolerate any use of digital assets for illegal purposes. Therefore, the Assistant Secretary of State at the Department of the Treasury recommends that the United States impose sanctions on cryptocurrency mixers. However, the previous sanction of Blender.io and Tornado Cash caused outrage in the crypto community. The community even intended to sue the relevant American institutions.
Get a digest of news in the world of cryptocurrencies by subscribing to our new service Newsletter daily and weekly so you don't miss any important Cointribune news!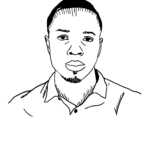 The failed cryptocurrency investment in 2017 not only did not dampen my enthusiasm, but only increased my enthusiasm. Therefore, I decided to study and understand the blockchain and its many applications, as well as pass on information regarding this ecosystem with my pen.