Despite the current situation in the crypto sector, cryptocurrency exchange Coinbase, which just laid off almost 1,000 people this month, will extend its sponsorship agreement with the German football club Borussia Dortmund. (BVB).
The partnership between Coinbase and Borussia Dortmund was due to end soon and has been extended until the end of June 2023 for an undisclosed amount of this contract extension.
As part of this sports sponsorship, cryptocurrency exchange Coinbase, BVB premium partner, promoted through advertising broadcast at the Signal-Iduna-Park stadium, the club's home ground and Germany's largest football stadium.
Coinbase will also offer crypto training programs for employees of the German football team.
As a reminder Coinbase became the first company to receive a license to hold and trade cryptocurrencies from the German financial regulator BaFin in 2021.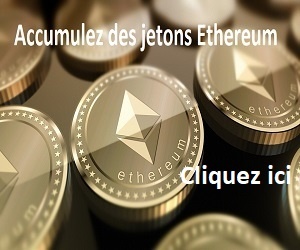 Despite its current financial setbacks, cryptocurrency exchange Coinbase therefore wanted to keep certain marketing spending considered strategic while the crypto market appears to be gaining momentum again with the price of bitcoin surpassing $23,000 on Binance yesterday, click here to follow the BTC currency in real time.
Other crypto exchanges are also investing in sports sponsorship. WhiteBit has just announced that it is now the official crypto partner of the Ukrainian national football team. Click here to find out more.
For its part, the Binance crypto exchange sponsors several football teams, including the Argentina football team (2023 world champion), the FC Porto football club, and the Lazio Rome football team.
In 2022, Sorare announced a partnership with Kylian Mbappé as well as football legend Zinedine Zidane.
For crypto companies, sports sponsorship remains an important marketing tool to make themselves known to the general public.
Follow us on Telegram, Facebook and Twitter.
READ ALSO: