Bitcoin is trading at $16,400, moving away from its all-time high of $69,000 every day.
According to a study conducted by the Bank for International Settlements (BIS), between 73% and 81% of cryptocurrency holders lost money relative to the amount invested. Rapid and sustained fall? — whose launch will go down in history with the super-fast, unexpected and publicized bankruptcy of FTX, the second largest virtual currency exchange platform in the world, and its sulphurous boss Sam Brankman Freed.
SAUL LOEB / AFPSam Bankman-Fried
The bankruptcy of FTX leads to others. As such, crypto trading platform Genesis Trading has admitted to having $175 million locked up on FTX and may soon file for bankruptcy. In an interview with Bloomberg TV this Thursday, November 24, Changpeng Zhao, the main boss of the Binance platform, number 1 in the sector, does say that "contagion" is to be expected: "Every time a major player falls, especially the trading platform, there are many other people or institutions that have money on the platform."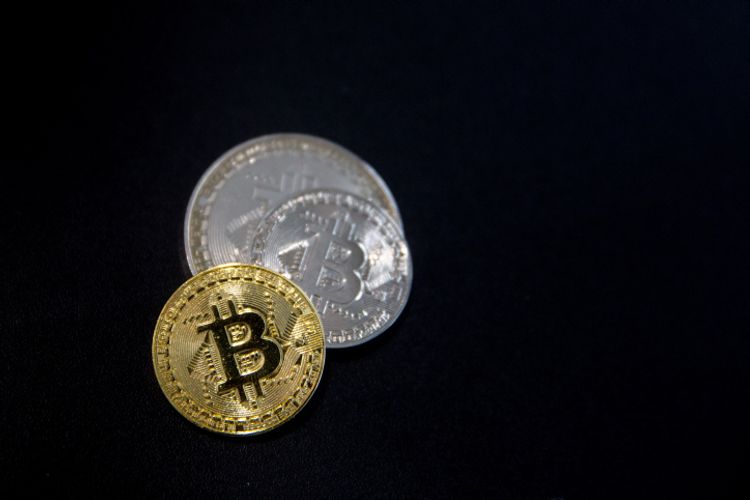 Miriam Alster/FLASH90An illustration of bitcoins at the bitcoin embassy in Tel Aviv, Israel on September 9, 2021.
For the first time since March 2020, 52% of bitcoin holders lost money, according to specialist company IntoTheBlock. In particular, 24.6 million addresses with bitcoins out of 47.9 million (or about 52%) are now in the red, i.e. holders purchased bitcoins at a price higher than its current rate. Bitcoin even fell below $16,000 on Nov. 22, hitting around $16,400 a few days later, moving away day by day from its historical peak of $69,000 in November 2021.
"In order to present some form of stability and become a haven of trust, cryptocurrencies need to shed their casino image."
"We are faced with an apparent paradox that is not really one," explains David Nieman, journalist for i24NEWS. "On the one hand, most major central banks are loudly demonstrating their interest in crypto-currency technologies. They even plan to eventually release their own digital currencies, whether they are based on the blockchain or not. anything to discourage citizens from using existing virtual currencies. And that's for good reason: they're out of their control."
Amid the collapse of FTX, "the bearish momentum seems over the top," said Lucas Outumuro, head of research at IntoTheBlock. The number of Bitcoin holders in loss seems to be decreasing compared to bear markets (or bear markets). They lost 62% in the 2015 bear market and then 55% in the 2018 bear market.
"In order to present a form of stability and become a haven of trust, cryptocurrencies must shed their image of a casino or a niche reserved for insiders. This, in particular, requires a favorable legislative environment. central banks seem to be taking over, in China and in the West. It's hard to imagine anything other than a roller coaster for Bitcoin or Ethereum prices under these conditions," concludes David Nieman.