News "Ctrl + Shift + T": a little-known Windows shortcut that will change your life
Published on 24.01.2023 at 07:35
Share :






Among the hundreds of keyboard shortcuts that brighten up our daily life as a gamer or remote worker, among the basic "Ctrl + C", "Ctrl + V", "Ctrl + X" or even "Ctrl + S" there is a magic formula, still too little known, which will change the lives of some, "Ctrl + Shift + T".
What are the most commonly used keyboard shortcuts?
Keyboard shortcuts, everyone knows some of them, but do you know them all? Obviously not, and neither do we… There should at least be a few dozen that can be considered "normal", and this can go up to several hundred depending on the software.
And if there really is no specific study on the subject (at least not to our knowledge), it's pretty easy to list the most famous ones that everyone, even your grandmother, has already used at least once in their life:
Ctrl+C: copy
Ctrl + X: cut
Ctrl+V: Paste
Ctrl + A: select all
Ctrl+Z: Undo
Ctrl + Y: repeat
Ctrl+P: print
Alt + F4: close window or application
Ctrl + Alt + Supr: lock, exit or task manager menu
But apart from these basics, which we now learn in school from an early age, some other labels serve an even more important function for your daily comfort.
Untimely closing of tabs, soon a distant memory
If you work in a company and in particular in an open space, the most important command by far is undoubtedly the "Windows key + L", which immediately causes the session to be suspended. Handy when your boss or overly clumsy colleague is thrown over your shoulder…
Another very practical shortcut "Windows Keys + Shift + S" launches the latest "Screen Capture Tool" integrated into Windows. With it, you can take free rectangular screenshots or save entire windows. Very practical and powerful!
Snipping Tool, also an unknown tool
Finally, and that's the whole point of this article, aside from web pages that won't load or overly intrusive ads, what annoys you the most every day you surf the web? This question regularly receives the same answer from our colleagues: untimely closing of tabs when browsing the web, whether in Google Chrome, Microsoft Edge, etc.
How many times have you accidentally closed a tab and couldn't find the article you were reading?
Fortunately, there is a shortcut for this too, and it is too little known! Thus, his combination is the famous "Ctrl + Shift + T" (Cmd + Mat + T on Mac). And if on paper it seems so anecdotal, then in reality, having tried it, you can't do without it!
By the way, if we talk about accidentally closed tabs, then there are actually several ways to fix this error.
– Firstly, go to your browsing history, which you can find by clicking on the 3 small dots in the top right corner of the browser or using the keyboard shortcut "Ctrl + H".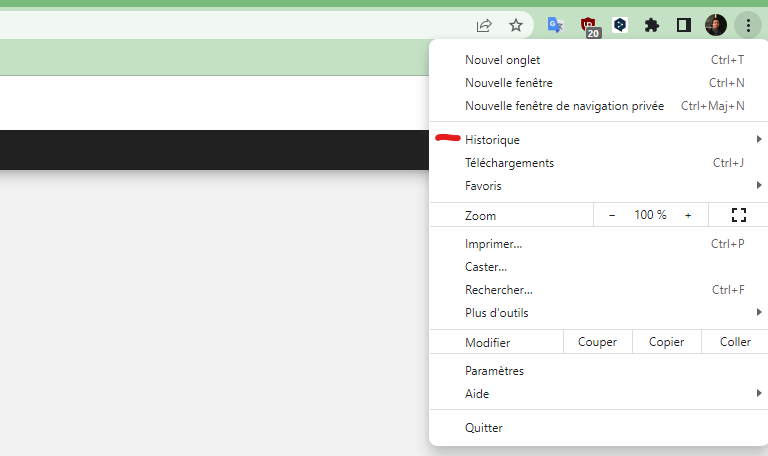 – The second method, still in Chrome, the "Ctrl + Shift + A" command allows you to see all your open tabs at once, as well as your "recently closed" tabs.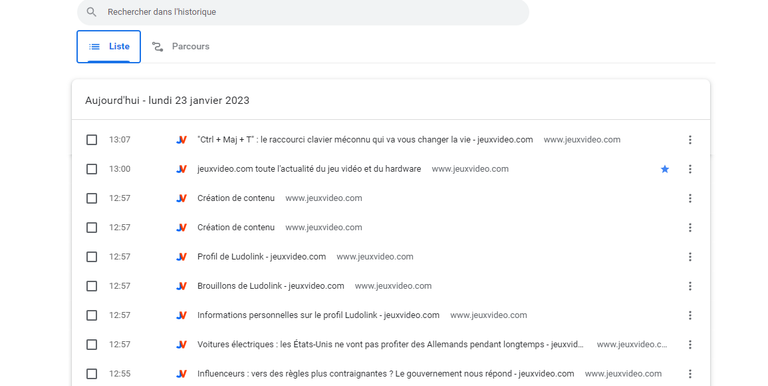 – Finally, the last solution, in the taskbar, by right-clicking on the Chrome or Edge icon, a list of recently closed tabs is also available, which also allows you to quickly restore a tab that is gone too soon…