This article originally appeared on The Conversation. The post contributed the article to Space.com's Expert Voices: Op-Ed & Insights.
Maggie Lieu, Researcher, Faculty of Physics and Astronomy, University of Nottingham
What are the rings around the planets made of? – Vihan, age five, Chennai, India
Many of us are familiar with images of the planet Saturn and its unmistakable ring. In fact, Saturn does not have a single ring; If you look through a telescope, you will see that Saturn actually has at least eight rings. This is called the ring system.
Saturn is not the only planet with rings. Jupiter, Neptune, and Uranus also have ring systems, but their rings are smaller, dimmer, and harder to see.
Related: Saturn's Glorious Rings Up Close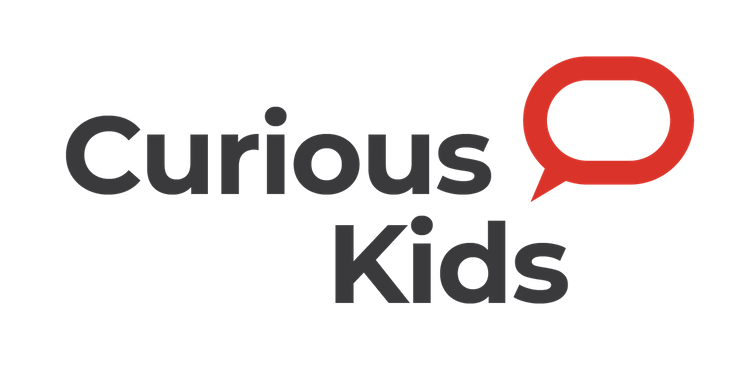 Curious Kids is a series on The Conversation that gives children the opportunity to have their questions answered about the world by experts. If you have a question that you would like an expert to answer, please send it to CuriousKids@theconversation.com. We will not be able to answer every question, but we will do our best. (Image credit: The Conversation)
These rings are made up of billions of tiny particles that orbit close to your planet. However, the composition of these particles can vary from planet to planet. Even rings in the same ring system can be made of different things.
Radio waves
We can start to get an idea of ​​what these particles are made of by calculating how big they are and how heavy they are. One way to do this is with a technique called radio concealment.
Objects in space with changing magnetic fields, such as planets or even space satellites, produce radio waves. As they pass through the rings around the planets, these radio signals are affected in different ways by the particles in the ring, depending on the size of the particles and their weight. If the radio signals show that the particles are heavy, they may be made of a material such as iron. The lighter particles can be made of a less dense material, such as aluminum.
We can also measure how reflective particles are to help determine what they are made of and what state they are in, for example whether they are liquid or solid. Water can come in different states: it can be liquid, but it can also be solid like ice or snow. Ice is more reflective than water and snow is extremely reflective, more than ice or water. Thanks to measurements like this, we know that the particles in Saturn's ring are mostly made up of water ice.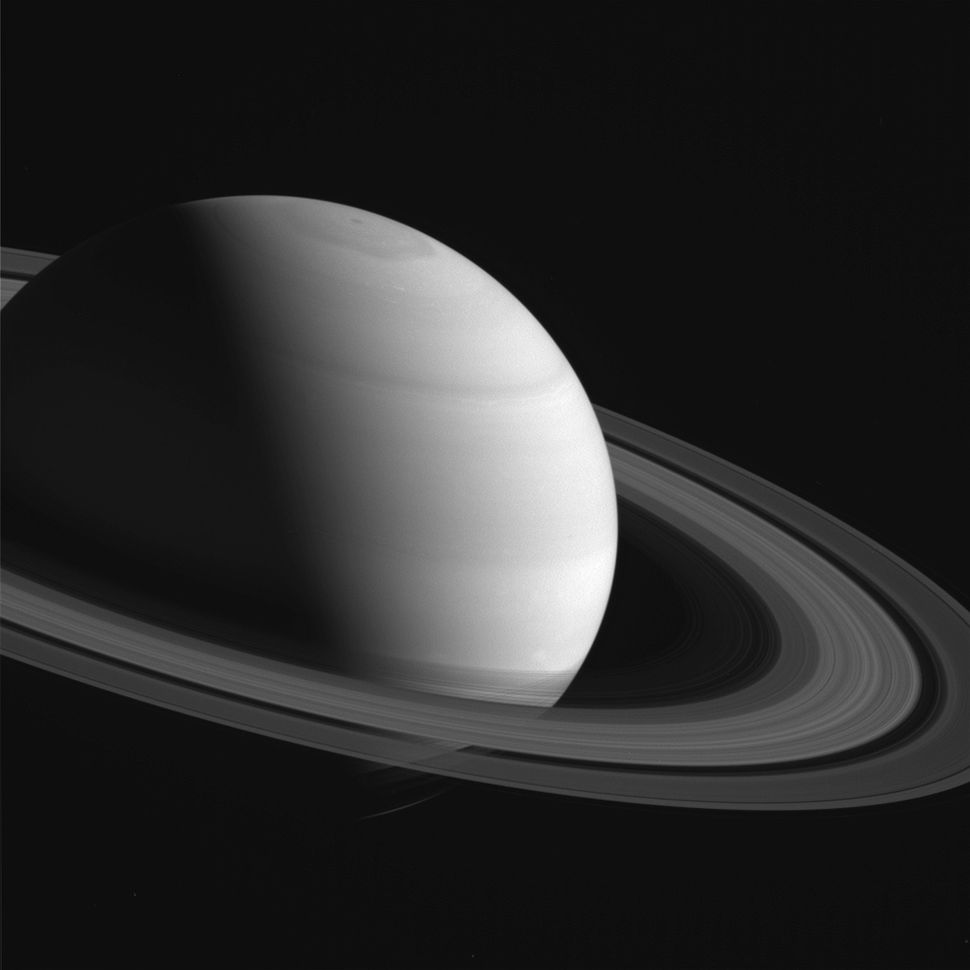 (Image credit: NASA / JPL-Caltech / Space Science Institute)
Jupiter's ring system is made up of fine dust particles, but these are not icy water particles like Saturn. Instead, the particles are likely rocky, made up of materials similar to asteroids and rocky moons.
Although it is still unknown what Uranus's rings are made of, they are dark and poorly reflective. This suggests that they are not made from ice water. Instead, they can be dust particles made of carbon or containing carbon like charcoal.
Neptune's rings are even darker than those of Uranus, and the density suggests that they are made of even finer dust. It's likely some kind of carbon or a carbon source like methane ice.
Measurement light
To get more detailed information about what the rings are made of, scientists examine the light emitted by the particles. We do this by dividing light into a rainbow, just like raindrops divide sunlight into a rainbow. This rainbow is called spectra, and it can give us detailed information about the color of the particles and what they are made of. At the moment, Saturn is the only planet for which we have high-resolution spectra that can tell us about its rings.
Measurement of the spectra of the particles in Saturn's ring shows us that, in addition to water ice, they also contain iron and organic material known as tholins, which gives them a slight red color. Some of these particles can be as small as a grain of sand, but others are as large as a double-decker bus.
A new telescope, called the James Webb Space Telescope, will soon help us take a closer look at these ring systems and measure their spectra to learn more about what exactly they are made of. It is possible that with this new telescope, we will even find rings around moons, not just planets.
When submitting questions to Curious Kids, be sure to include the first name, age, and town or city of the person who asked you. You can:
This article has been republished from The Conversation under a Creative Commons license. Read the original article.
Follow all Expert Voices topics and discussions, and be part of the discussion, on Facebook and Twitter. The opinions expressed are those of the author and do not necessarily reflect the opinions of the publisher.
Business Consulting Nulled, WeaPlay, Elementor Pro Weadown, PHP Script, Slider Revolution Nulled, Newspaper – News & WooCommerce WordPress Theme, Avada 7.4 Nulled, Fs Poster Plugin Nulled, Wpml Nulled, Elementor Pro Weadown, Flatsome Nulled,Woodmart Theme Nulled, Jannah Nulled, WordPress Theme, Astra Pro Nulled, Rank Math Seo Pro Weadown, Yoast Nulled, Dokan Pro Nulled, Nulledfire, Wordfence Premium Nulled, Woodmart Theme Nulled, Consulting 6.1.4 Nulled, Jnews 8.1.0 Nulled, Premium Addons for Elementor, Plugins, PW WooCommerce Gift Cards Pro Nulled, WP Reset Pro, Woocommerce Custom Product Ad, Newspaper 11.2