The Instagram app has a way to see what your account looked like years ago. Attention, raised eyebrows and guaranteed eye rolls.
Who has never wanted to rediscover their old biographies from 2012 or their first like? Instagram has a way to see the most important changes you've made to your account right in the app.
What did your Instagram look like in 2012?
You may not know this, but yes, Instagram saves everything from the moment you create your account. So, everything you liked from the very beginning, the comments… everything is well preserved.
If you want to find the nuggets of your profile, the process is simple, it only takes a few minutes to rediscover the depths of 2012.
Go to your profile, you will need to click on the three little lines on the top right corner of the screen.
A drop-down menu will open with parameters, we will be interested in "your activity".
Once in this section, you will be able to view all information related to your account, for example: time spent on Instagram. But the most interesting in the tabs "interactions" and "account history".
Click "interactions", here you will see your first comments and likes.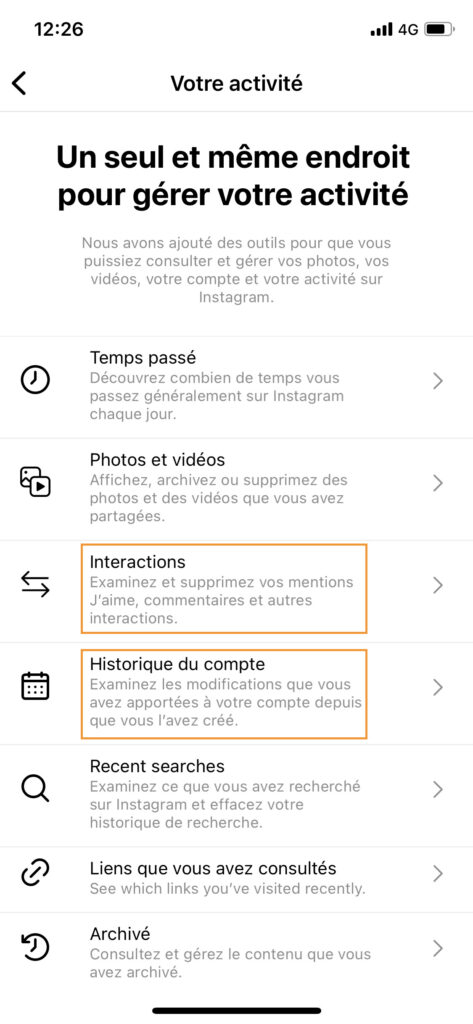 A little more, no need to scroll down, Instagram has integrated a "sort and filter" tool. This will allow you to view the oldest interactions first by simply clicking "sort by" and selecting "oldest to newest".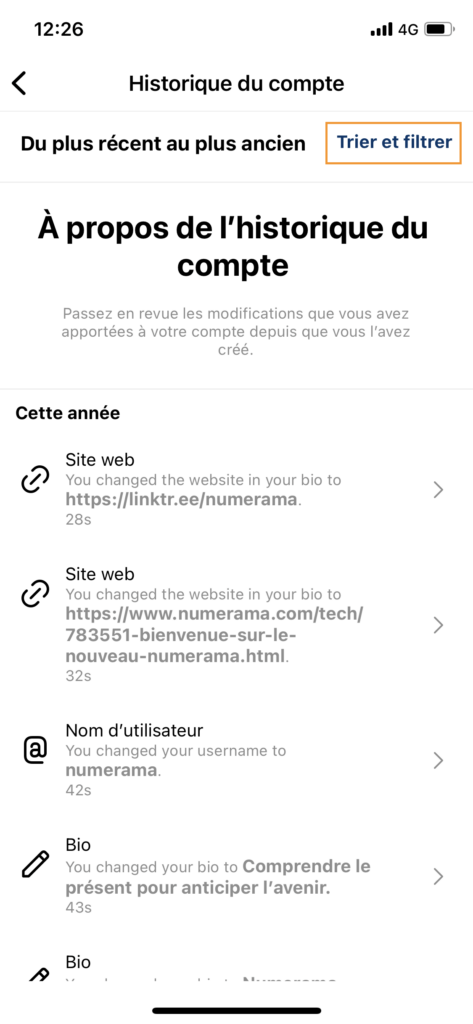 In the "account history" you will find your first nicknames, as well as your oldest biographies that you can laugh at.