Winter's Mysterious Chances (and Other Stories) is a collection of Takehito MORIIZUMI, a unique figure in the manga world. Having developed his own penless painting technique, he juggles genres with the dexterity of a tightrope walker, from drama to romance, mysticism, fantasy and even horror. The ten short stories that make up this collection are an excellent introduction to the universe of this author, who prefers to express emotions and moods not with words, but with lines.
No one portrays the tragedies buried under the veil of everyday life better than Moriizumi. The book was published by Le Lézard Noir on April 7, 2022.
Read a free excerpt by following this link.
Plot ? Discover the worlds of Takehito MORIIZUMI!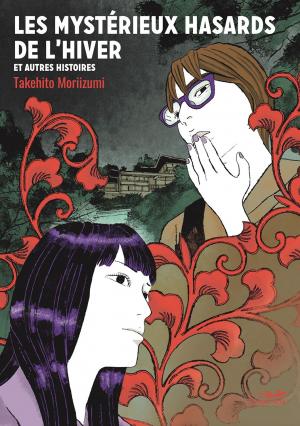 Buy

€13.00
.