Culture news Disney +: films, series, Star Wars programs not to be missed in September 2021
Summer will soon come to an end and the Disney + service has prepared a back-to-school season rich in content from all walks of life. From September 22, the eagerly awaited animated series Star Wars: Visions arrives on our screens, the third series from the Star Wars universe to be broadcast on Disney +.
American Horror Stories
Series derived from the famous American Horror Story, American Horror Stories is a Star Original program that has 7 episodes. Each week starting September 8, we find a different story built to feature suspense and terror. The themes used refer to various facts, urban legends or paranormal phenomena.
American Horror Stories features some of the actors who appeared in the original series, such as Matt Bomer, Billie Lourd, John Carroll Lynch, Naomi Grossman, Sierra McCormick, Paris Jackson, Dylan McDermott, Cody Fern or Danny Trejo. On the program are a house with a dark and mysterious past, the screening of an outdoor horror film that turns into a nightmare, videos of influencers who should never have resurfaced or a lost camp in a scary forest. . Produced by Twentieth Television, it's executive producers Ryan Murphy and Brad Falchuk (the creators of the original series), as well as Alexis Martin Woodall, John J. Gray and Manny Coto.
Available September 8

on Disney +
SparkShorts – 20s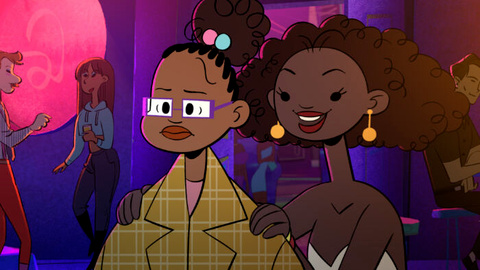 Two new short films join the collection SparkShorts from Pixar Studios. It is The twenteeth, directed by Aphton Corbin, and Nona by Louis Gonzales. In addition to these two short formats, the documentary feature film A Spark Story co-produced by Pixar and Supper Club, which offers a behind-the-scenes look at their creation. Accompanied by a producer, SparkShorts allows a director to show the extent of his talent, by constituting a team to create an animated short film, without imposed rules, all within a period of 6 months. SparkShorts: 20s addresses the theme of the delicate coming of age through the story of Gia, a character that we find on the evening of her 21st birthday.
Available September 10

on Disney +
Y, the last man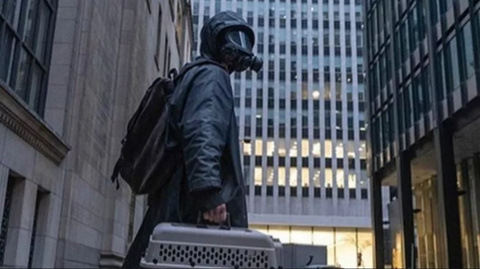 This new Star Original series from FX Productions takes place in a post-apocalyptic world based on the graphic novels of Brian K. Vaughn and Pia Guerra. The story of Y, the last man takes place in a world where a cataclysm has wiped out any mammal carrying a Y chromosome, except Yorick Brown, a young conjurer expert in escapology, and his capuchin monkey Esperluette. In this female-led society, Yorick travels across America with Agent 355, who is responsible for her protection, and expert cloning geneticist Alison Mann. Their goal is to understand why Yorick and his monkey are the only surviving male mammals, in an attempt to save humanity and rebuild a better world. The cast includes Diane Lane (Justice League), Ashley Romans (the series "NOS4A2"), Ben Schnetzer (Snowden), Olivia Thirlby (Juno), Quincy Kirkwood (In The Shadow Of The Moon), Jess Salgueiro (the series "The Strain "), Juliana Canfield (The Assistant) and Marin Ireland (The Empty Man). The first three episodes of Y, the last man will be made available from the week of the series launch, while the following 7 will be broadcast one episode per week.
Available September 22

on Disney +
Star Wars: Visions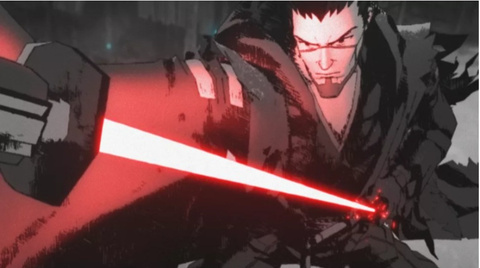 Collection of Disney + Originals animated short films offered exclusively on the platform, Star Wars: Visions allows 7 Japanese anime studios to bring their know-how and their unique designs to offer their own vision of the Star Wars universe. Lucasfilm has given carte blanche to the studios Kamikaze Douga, Geno tudio (Twin Engine), Studio Colorido (Twin Engine), Trigger, Kinema Citrus, Science Saru and Production IG. Each in their own way, so they used their own styles of animation and narration, for a reinterpretation made up of 9 episodes. Each short film Star Wars: Visions carries a sensibility inspired by Japanese mythology and offers a unique animation style, as well as each studio's representation of the Star Wars universe. All episodes join the catalog simultaneously, exclusively on Disney +.
Available September 22

on Disney +
The Great North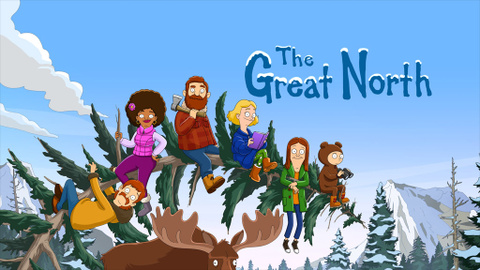 Here is a new Star Original animated series that comes to flesh out the proposals available on Disney +. The Great North takes us to the frozen lands of Alaska, alongside the Tobin family. Beef, a hyperprotective single father, manages a family of 4 children in the town of Lone Moose. Her daughter Judy dreams of another life, far from the family fishing boat, she sometimes seeks advice from Alyson, the boss of the photo studio where she works, or from her imaginary friend Alanis Morissette, who appears to her in the Northern Lights. .. The siblings are completed by 3 boys, the eldest Wolf, married to a woman of African-American origin named Honeybee; the younger Ham, who assumes his interest in men; and the youngest, Moon, 10 years old, passionate about nature. In the absence of his mother
The Great North includes 11 episodes created by Lizzie Molyneux & Wendy Molineux (the animated series "Bob's Burger", also in the Star catalog on Disney +) and Minty Lewis. A second season of 11 episodes is already planned and a third has been announced.
Available September 29

on Disney +
Other programs to follow
Feyenoord (September 1 on

on Disney +

)
Welcome to Doug (September 1 on

on Disney +

)
Modern Family – seasons 9 to 11 (September 1 on

on Disney +

)
Private Practice – seasons 1 to 6 (September 1 on

on Disney +

)
The Story of God with Morgan Freeman – season 1 (September 1 on

on Disney +

)
Happier Than Ever: Love Letter to Los Angeles (September 3 on

on Disney +

)
The All Risks Agency (September 3 on

on Disney +

)
The Crypt (September 3 on

on Disney +

)
Together, that's all (September 3 on

on Disney +

)
Doctor Doogie (September 8 on

on Disney +

)
Mistresses – seasons 1 to 4 (September 8 on

on Disney +

)
Baymax and the New Heroes – season 3 (September 8 on

on Disney +

)
Resistance (September 8 on

on Disney +

)
Les Chamois – seasons 1 and 2 (September 8 on

on Disney +

)
The art of travel (September 8 on

on Disney +

)
Battle of the Sexes (September 10 on

on Disney +

)
Into the Wind (September 10 on

on Disney +

)
The Diving Bell and the Butterfly (September 10 on

on Disney +

)
With all our strength (September 10 on

on Disney +

)
He got game (September 10 on

on Disney +

)
Elise's Secret (September 15 on

on Disney +

)
Time is murderous (September 15 on

on Disney +

)
Criminal Tropics – seasons 1 to 2 (September 15 on

on Disney +

)
Legends of France – seasons 1 to 2 (September 15 on

on Disney +

)
SparkShorts – Nona (September 17 on

on Disney +

)
Broadway Hits at London's Royal Albert Hall (September 17 on

on Disney +

)
The Descendants (September 17 on

on Disney +

)
The Lucky Club (September 17 on

on Disney +

)
The wings of Patagonia (September 17 on

on Disney +

)
The actresses' ball (September 17 on

on Disney +

)
Young and beautiful (September 17 on

on Disney +

)
The Resident – season 3 (September 22 on

on Disney +

)
Gabby Duran, Alien Babysitter (September 22 on

on Disney +

)
Bloody Tales of the Tower (September 22 on

on Disney +

)
Monsters of Australia (September 22 on

on Disney +

)
Horizons – season 1 (September 22 on

on Disney +

)
A Spark Story (September 24 on

on Disney +

)
From the shadow to the light (September 24 on

on Disney +

)
Cannibalistic sharks (September 24 on

on Disney +

)
Jaguar VS crocs (September 24 on

on Disney +

)
Small handkerchiefs (September 24 on

on Disney +

)
Dollhouse – seasons 1 to 2 (September 29 on

on Disney +

)
Drugs, Inc. – season 2 (September 29 on

on Disney +

)

Through Midnailah, Writing jeuxvideo.com
MPTwitter