Like every month, Disney+ will be welcoming new releases to its catalog for several weeks in January 2023, with more series, some films and documentaries continuing, including original productions. Star Wars fans will be able to experience the continuation of the adventures of Clone Force 99 in Season 2 of The Bad Batch.
Below you will find a list of releases handed over to Disney+.
Wednesday, January 4

Lovers – Season 2

Star Wars: The Bad Batch – Season 2 – Episodes 1 & 2 (then every Wednesday)

Black Rock Shooter Dawn Fall – Final Episode

Word A – Complete

Pocoyo – Season 3

Welcome to Wrexham – Season 1 – Episodes 10-18

Reservation Dogs – Season 2

Escape – Season 1

Small and Mighty – Season 1

Taiwan Crime Stories – Episodes 1-3 (then every Wednesday)
Friday 6 January

so close

chastener

Punisher: Warzone

Behind the walls of Abbaye Road Studios

baby

Monday, January 9




Wednesday, January 11

Welcome to Chippendales – Season 1

Willow – Final Episode

Pops – Short Film

Surf Culture – Season 1

@Gina Yei: #OfAllMyHeartAndMore – Season 1

Friday 13 January

free guy

under the water

Mars: 24 hours on the red planet

Encounter with Pluto

Amazon rainforest: our land

Flagships: Nation Makers

Wednesday, January 18

Lelloby City Farm – Season 2

Meet the Spider and His Amazing Friends – Season 2 (Short)

Little Demon – Season 1

Super Junior: 15 years on stage – Season 1

Friday 20 January

Kingdom of the snow leopard

Idina Menzel: Life on stage

Wednesday, January 25

Extraordinary – Season 1

Hirovarta Otoko – Season 1

Chick Gang – Season 1
Friday 27 January
By the way, a video in English was recently posted on the network showing what awaits us on Disney + in 2023, except for Black Panther: Wakanda Forever in France, due to the media chronology … We, in particular, will receive the right to season 3 of The Mandalorian and the series Ashoka on the side of Star Wars, the movie Peter Pan and Wendy or even Secret Invasion and the second season of Loki for the MCU. We're also discovering the opening scenes of this soap opera we're looking forward to, with the return to action duo Tom Hiddleston and Owen Wilson reprising their role as Agent Mobius.
You can subscribe to Disney+ for €8.99 per month or €89.90 per year.
Read also: REVIEW Avalonia, a strange journey: an anecdotal animated film that, perhaps, did not deserve better than Disney +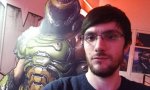 Alexander SAMSON (Omega Law)
Responsible proofreader – editor

Passionate about Assassin's Creed and Destiny, big fan of RPGs and passionate about video games in general. Reader of comics (DC) and various manga (One Piece!). A chemist by training and a scientist at heart.
follow me :