Culture news DNA, Crunchyroll, Netflix, Wakanim: Animes not to miss in March 2021
While waiting for a busy month of April (Edens Zero, Mars Red, To Your Eternity, La Voie du Tablier, Fruits Basket The Final …), the month of March still has some new features in the anime department. , while many winter series continue. Here is a selection of the animes to watch in March 2021.
NEWS FOR MARCH 2021
Pacific Rim: The Black
Pacific Rim: The Black is an animated series inspired by the films Pacific Rim (2013) and Pacific Rim: Uprising (2018), respectively directed by Guillermo Del Tero and Steven S. DeKnight. We follow the adventures of Taylor and Hayley, two teenagers on the hunt for their missing parents when Australia has been invaded by the Kaijus, giant amphibious creatures. Created by Greg Johnson and Craig Kyle and produced by Legendary and Polygon Pictures (Godzilla, Star Wars Resistance), this series is articulated entirely in 3D. Two seasons are already planned, the first consisting of seven episodes.
Available March 4, 2021
Watch Pacific Rim: The Black

on Netflix
B: The Beginning (Season 2)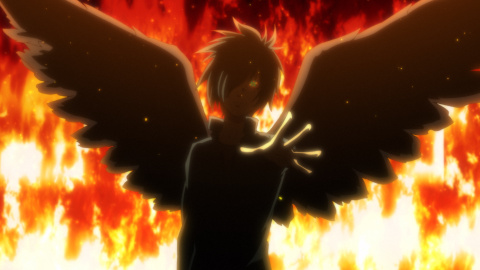 Three years after his debut on Netflix, B: The Beginning returns with a second season subtitled "Succession". Signed Production IG (Haikyu, Psycho Pass, Ghost in the Shell …), this anime takes place in Cremona, a fictional kingdom controlled by advanced technology. A serial killer nicknamed "Killer B" is rife, and it's up to legendary investigator Keith Flick, a member of the Royal Investigation Service, to investigate the case, which will lead him to cross the road of a mysterious criminal organization .
Available March 18, 2021
Watch B: The Beginning

on Netflix
Dota: Dragon's Blood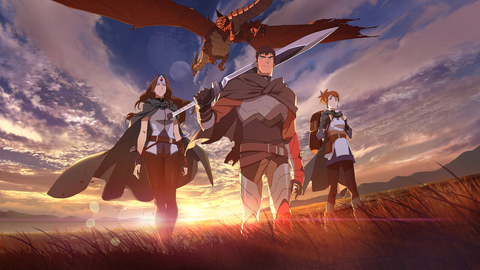 Anime based on Valve's MOBA, Dota: Dragon's Blood We will follow several iconic Dota 2 heroes such as the dragon knight Davion, a warrior dedicated to fighting the Scourge faction, and the moon princess Mirana. Ashley Edward Miller (co-writer of X-Men: The Beginning and Thor), showrunner and producer, promised a "epic, moving and mature story with some of our favorite charactersThe Koreans from Studio Mir, who have notably worked on The Legend of Korra and Voltron, the legendary defender, are in charge of the animation; A team that we will also find on the animated film The Witcher: Nightmare of the Wolf, also planned at Netflix.
Available March 25, 2021
Watch Dota: Dragon's Blood on

Netflix
My Hero Academia (Season 5)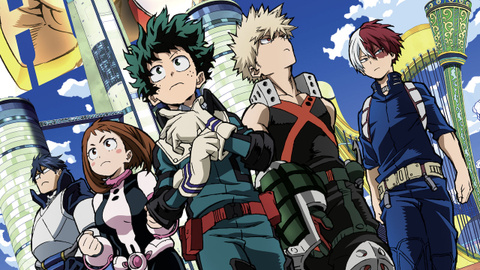 Shōnen flagship of the Weekly Jump, My Hero Academia stages a world where humans can be born with a superpower called an "alter". However, 20% of the world's population does not have it, and this is the case of Izuku Midoriya, a young 14-year-old who still dreams of joining the prestigious Yuei Academy in order to become a superhero. Everything will change the day he meets his idol All Might, the greatest hero, who will choose him to become his successor. Signed Kōhei Horikoshi, the manga has 29 volumes to date, 27 of which are available in France.
Available March 27, 2021
Watch My Hero Academia

on DNA
Fate / Stay Night: Heaven's Feel III.spring song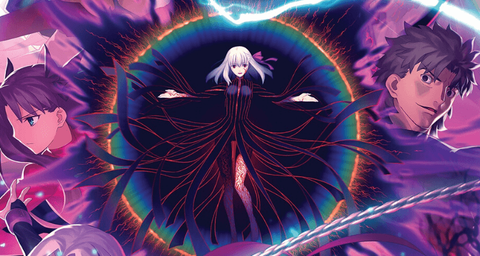 After its theatrical release last summer, the film Fate / Stay Night: Heaven's Feel, III.spring song finally arrives in streaming on Wakanim. This is the grand finale of a trilogy adapting Heaven's Feel, the third and final route of Type-Moon's Fate / Stay night visual novel. The plot gives pride of place to Sakura Matou as well as to human characters and their links to the Holy Grail War. Everything is produced by the Ufotable studio, known for Demon Slayer: Kimetsu no Yaiba, Fate / Zero, God Eater or Tales of Zestiria the X.
Available March 31, 2021
Watch Fate / Stay Night: Heaven's Feel III.spring song

on Wakanim
Winter anime to continue in March 2021
2.43: Seiin High School Boys Volleyball Team

– Available on

Wakanim

AzurLane – Slow Ahead!

– Available on

Crunchyroll

Dr. Stone: Stone Wars

(Season 2) – Available on

DNA

Kemono Incidents

– Available on

Wakanim

The Black Immune Brigades

– Available on

Wakanim

Log Horizon

– Available on

Wakanim

Me, when I reincarnate in slime

(Season 2) Available on

Crunchyroll

Project Scard: Scar on the Praeter

– Available on

Wakanim

SK8 the Infinity

– Available on

Wakanim

The Promised Neverland

(Season 2) – Available on

Wakanim
The other series still in progress
Black clover

– Available on

Crunchyroll

Boruto – Next Generations

– Available on

DNA

Dragon Quest – The Adventure of Dai

– Available on

DNA

and

Crunchyroll

Jujutsu kaisen

– Available on

Crunchyroll

Kingdom (Season 3)

– Available on

DNA

Attack on Titan (Final Season)

– Available on

Wakanim

One piece

– Available on

DNA

and

Crunchyroll

Re: Zero – Starting Life in Another World

– Available on


DNA

and

Crunchyroll

Shadowverse

– Available on

Crunchyroll

By Clementoss, Writing jeuxvideo.com
MPTwitter