Game News Dofus: 5 games you might like if you like Ankama's game
Since 2004, Dofus has been rolling its bump on our machines. Ankama's 2D MMORPG had seduced players with its universe, its gameplay and its humor, for a unique marriage of its kind. Today we offer you a selection of 5 titles that you might like if you like Dofus.
Wakfu
How not to approach Wakfu in this selection and for good reason, the title also comes from the Ankama studio. We find in this MMORPG the movements box by box during the fights and a humor specific to the game, like its elder Dofus. Wakfu also bases its gameplay on a player-driven economy and ecology, with elections and government for each of the four existing nations. The latter have their own history, enemies and bonuses, the heir of Dofus thus has a particularly rich game system whose operation is essentially based on his community.
The title is available on PC and Mac
To consult for more details:
Disgaea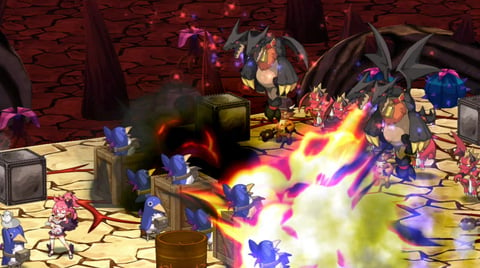 Since its inception, the Disgaea series has stood out with its own humor. Its artistic direction has some points in common with that of Dofus, there is indeed an animation, a perspective and a graphic style quite similar. This Tactical RPG whose turn-based battles require you to move the characters square by square offers extensive content that allows you to spend many hours there. In addition to different spin-offs and versions of the same episode, the fifth installment of the license exists on many platforms and Disgaea 6: Defiance Of Destiny is scheduled for the end of June 2021.
Disgaea 6 is already available for import on PS4.
The Disgaea license in pictures:
Elsword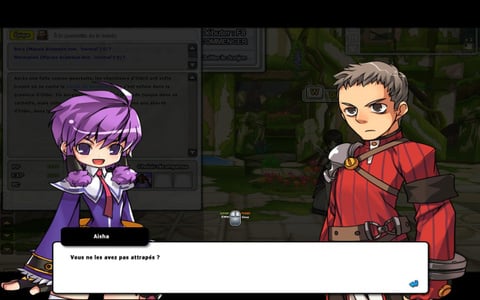 With Elsword, we are back in the world of MMORPGs, a title that lovers of 2.5D manga style, unique gameplay and movement should appreciate. The real-time side scrolling action of this free-to-play is practiced in two modes, player against player or against the environment. If you enjoy intensive farming like that of Dofus or Wakfu, you will be in your element as for Elsword. In addition, the proposed system for choosing characters is similar to the class system of the two titles of Ankama.
Find Elsword exclusively on PC.
To consult for more details:
Shantae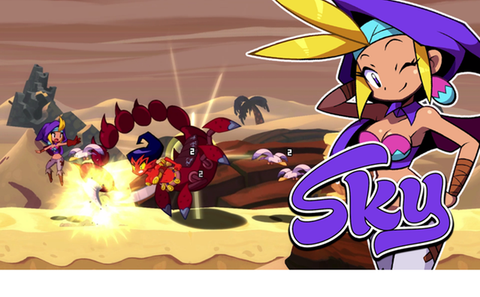 If the Shantae license has this point in common with Disgaea of ​​having been published in several opus including variations of certain episodes, this time we are on board a 2D platform game that offers a unique combat system on its form, since our protagonist fights using his hair. The set is full of humor and should appeal to Dofus lovers who would like to practice a fresh and pleasant platformer, in addition to offering a varied gameplay. Indeed, according to the episodes, there are several playable characters and the young lady Shantae has various transformations with unique gameplay.
Shantae and the Seven Sirens, the latest episode released, is currently available on Xbox One, PS4, Switch, PC, iOS, Mac and tvOS
To discover :
Albion Online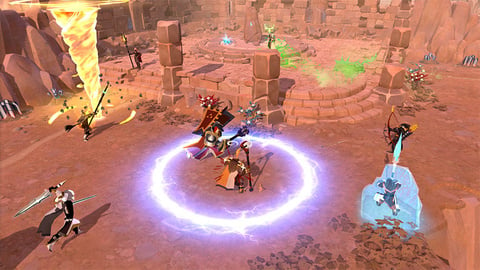 Much like Dofus, Albion is an MMO where the majority of its economy is managed by players. However, it stands out from the MMOs discussed in this selection because its more open world takes place in a futuristic universe focused on science fiction and fantasy, which begins in 2227. The sandbox gameplay is based on tasks entrusted to players who can produce items, construct buildings, found villages and use the trading system that rules his world.
Albion is available on Windows PCs and Linux, Mac, Android and iOS.
Watch for more details:
This non-exhaustive list presents a selection of titles which have points in common with Dofus, among other things in gameplay, artistic direction, humor present or the game system. If you particularly appreciate Dofus for its humor and its characters, you You will certainly like to watch Dofus, book 1: Julith, a jewel of animation released in theaters in 2015, then released on DVD some time later.

Through midnailah, Writing jeuxvideo.com
MPTwitter