No sooner has the Stray video game been out than there's already a mod that turns a cute little cat into an (just as cute) dog. Some people really want to see the world burn.
Since July 19th, cat lovers have spent most of their lives in Stray, a video game available on PS5, PS4 and PC in which you play as a cat who has to escape the city. In essence, the game's strong concept excludes those who hate cats and prefer dogs. But thanks to a mod designed by Chris Rubino and published on July 23rd on Nexus Mods, we can turn the Tramp hero into a cute little dog.
This mod, which allows you to change some aspects of the game, is only available for the PC version of Stray. To take advantage of this, simply download the file called "Stray Happy Puppy" available at this address and place it in the Stray/Hk_project/Content/Paks folder. Please note that this is not the final version, Chris Rubino still has some work to do.
Dog in Stray // Nexus Mods
Yes you can be a dog in Stray
If Chris Rubino's project is not fully developed, the creator has already thought about replacing the cat's meow with a bark when pressing the dedicated button. "I haven't changed all the meows yet, as there are hundreds of them associated with different actions of the cat. And I'm not a sound effects specialist," admits the person concerned. Among other things, he refers to the color variations of the dog – this is a French bulldog.
Keep in mind that Stray is designed for cats in terms of level architecture, emerging situations, movement and animation. Therefore, you will always feel like a cat, except that he looks like a dog – which may seem very strange (a dog has neither the grace nor the agility of a cat).
For further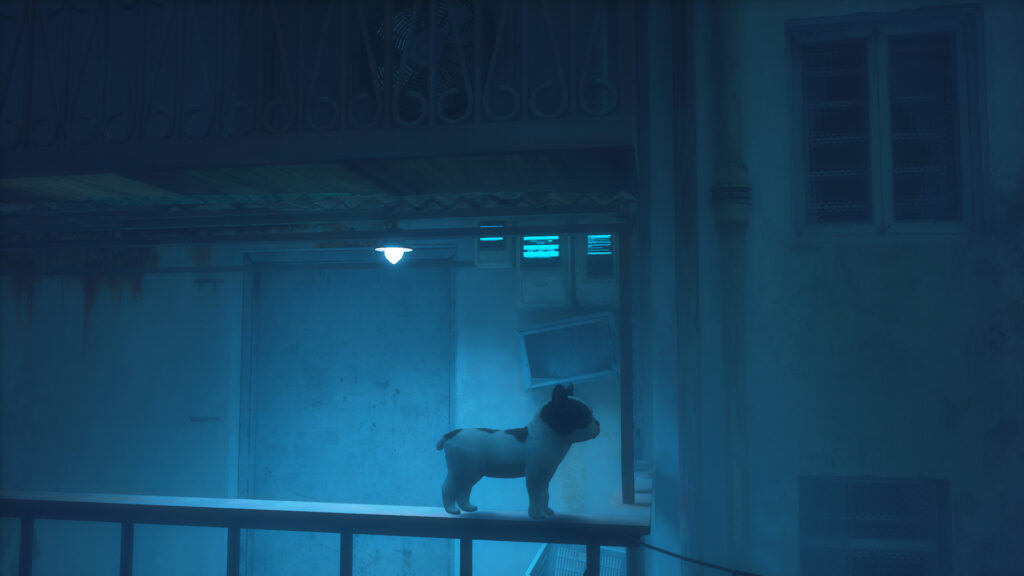 Dog in Stray // Nexus Mods
Be careful, Chris Rubino doesn't want to start a fight between cat lovers and dog lovers. He does not want his mod to become a pretext for attacks on social networks, and does not see it as a protest against the developers. He says about this: "Video games are just entertainment. Become friends, not enemies. I know that many of you love cats and hate dogs and vice versa. But we really like both, right? My cats and my dog ​​live in peace and love each other, why can't you do the same? The message is heard, even if this mod can be perceived as heresy.