Ayachi Zammel, Safi Said and Iyadh Elloumi, considered that the exceptional measures taken by the President of the Republic Kais Saied amount to a real "coup".
Thus, the three deputies invited their colleagues to resume work this Friday, October 1 and organize "a plenary session" on that date, and this in accordance with the provisions of the 2014 constitution, which, according to them, continues to be "the only legitimate constitution ".
Thus, they circulated a motion that would have been signed by "dozens of deputies" belonging to various parliamentary blocs, including Ennahdha, Qalb Tounes and the National bloc.
According to a statement issued by Ayachi Zammel to the TAP agency, so far 90 deputies have signed this document.
The latter seem to be preparing to return to their functions despite the presidential decision on the suspension of the ARP works and the reinforcement of security around the Bardo Palace.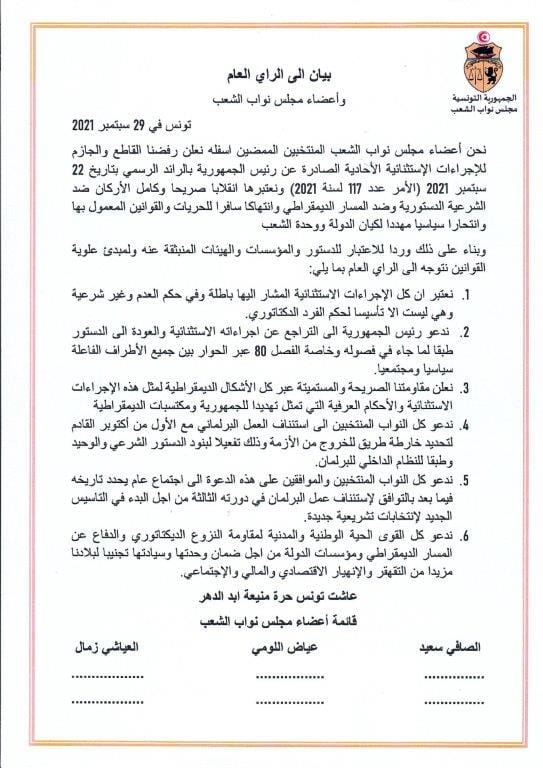 What is happening in Tunisia?
We explain it to you on our YouTube channel. Subscribe!