Game news E3 2021: The 4 Ubisoft Forward announcements that you shouldn't miss!
Hostilities are on for E3 2021. And it is Ubisoft that started it all with a Ubisoft Forward which has sometimes been surprising. We take stock with you on the announcements that marked this evening!
Avatar: Frontiers of Pandora
We start at the end! It's with a big announcement that Ubisoft has indeed closed its Ubisoft Forward: Avatar: Frontiers of Pandora. We knew that Massive, a branch of Ubisoft, was working on an open-world game in the world of James Cameron's film, and some were hoping to see it during this conference. Well their wishes have been granted, since it is with a new trailer that Ubisoft's conference ended. We know that the game will be available on next-gen, PC and Stadia during the year 2022, or at least that's what was announced. No gameplay at the moment, but we still have time to see more images and information on this already highly anticipated game.
Mario + The Raving Rabbids Sparks of Hope
He had leaked just hours before the conference began, Mario + The Raving Rabbids Sparks of Hope sees thehe return of the crossover between Raving Rabbids and Mario. The game stays in the vein of the previous ones, presenting itself as a tactical adventure game. Your goal? Save no longer the Mushroom Kingdom, but the entire universe. To do this, you will need to team up with new allies to overcome the various enemies that will seek to block your path, including the terrible Cursa, which seeks to absorb galactic energy. The game of course invites you to explore different planets with very specific biomes and is intended to be more fluid in terms of gameplay, as we have seen through a little gameplay. The game will be available exclusively on Nintendo Switch by 2022.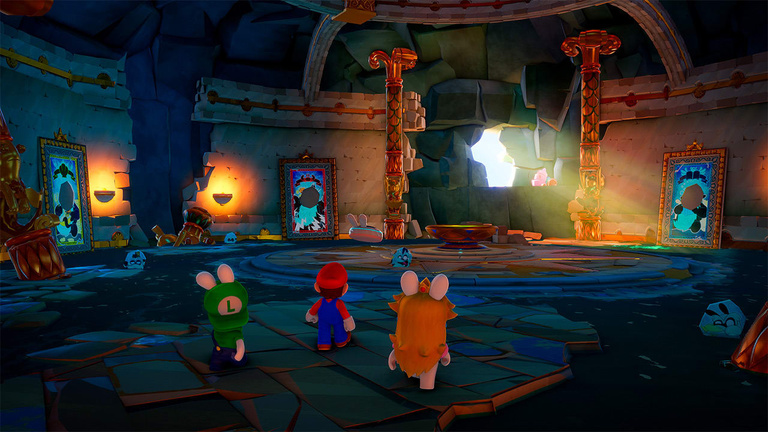 We recently learned that the next installment in the Rainbow Six series was changing its name. It's no longer about Rainbow Six Quarantine, but Tom Clancy's Rainbow Six Extraction. It is under this name that the game was clarified during the Ubisoft Forward by unveiling the first images of gameplay. He proposes a cooperative PvE adventure for up to three players and in which you will have to confront an alien threat, the Archeans. In the shoes of one of the 18 Rainbow Six agents, you will have to complete different missions and challenge these creatures of hell, through no less than twelve levels. The game will be available from September 16, 2021 on PC, PS4, PS5, Xbox One, Xbox Series and Google Stadia. And we have already been able to get our hands on a game of Rainbow Six Extraction: find our preview here.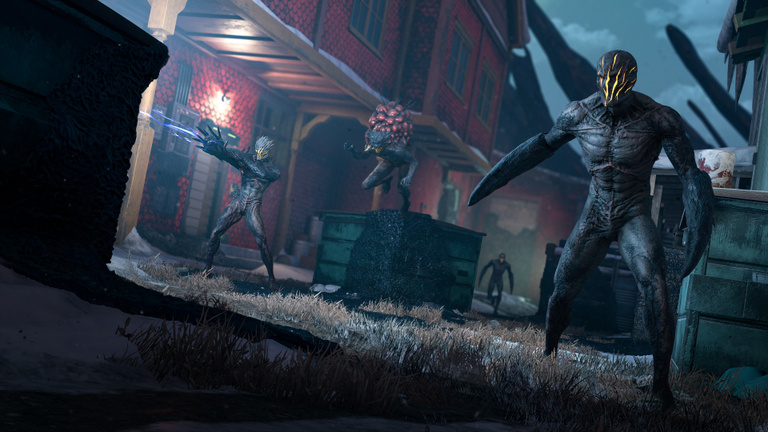 Riders Republic
The Ubisoft Forward was also an opportunity to return to Riders Republic, which we were also able to an overview. As a reminder, the game is developed by Ubisoft Annecy, which was responsible for the extreme sports game Steep. If we could have new images, it is especially a release date who pointed the tip of his nose during this event. We have indeed learned that the game will be available starting September 2 on PC, Xbox One, PlayStation 4, Xbox Series X | S, PlayStation 5 and Stadia. It is therefore in a short time that we will be able to ride on the roads of several emblematic national parks of the United States, from Utah to Wyoming, via California.

Through meakaya, Writing jeuxvideo.com
MP