For its big comeback after four years of absence, E3 2023 could be stripped of Nintendo, Xbox and PlayStation presence at the show. But you could still talk about them in June.
It should be a video game party. After four years of absence and cancellation, E3, the annual mass video game show, returns next June in Los Angeles (June 13-16) with a format that brings together industry professionals and large audiences. But according to IGN, this could have been done without the big players in the industry.
On Monday evening, the American specialized media thus announced that Microsoft, PlayStation and Nintendo had decided to ignore the event. "They will not participate in E3 2023 or attend an exhibition at the convention center," the website explains. This in itself isn't exactly a surprise, even if it makes the meeting a little less gorgeous.
Return of E3… as before
During recent physical releases, PlayStation simply declined an invitation to host an (expensive) booth on site, and over time even stopped hosting a pre-event conference like it had traditionally done. Nintendo set up a huge booth in the colors of Mario and his friends in particular, or Legend of Zelda Breath of the Wild, during recent meetings, but this was primarily to cater to the non-professional attendees who have now been authorized in recent years. show. For a long time, the Japanese giant relied on its online Nintendo Direct conference on opening day morning.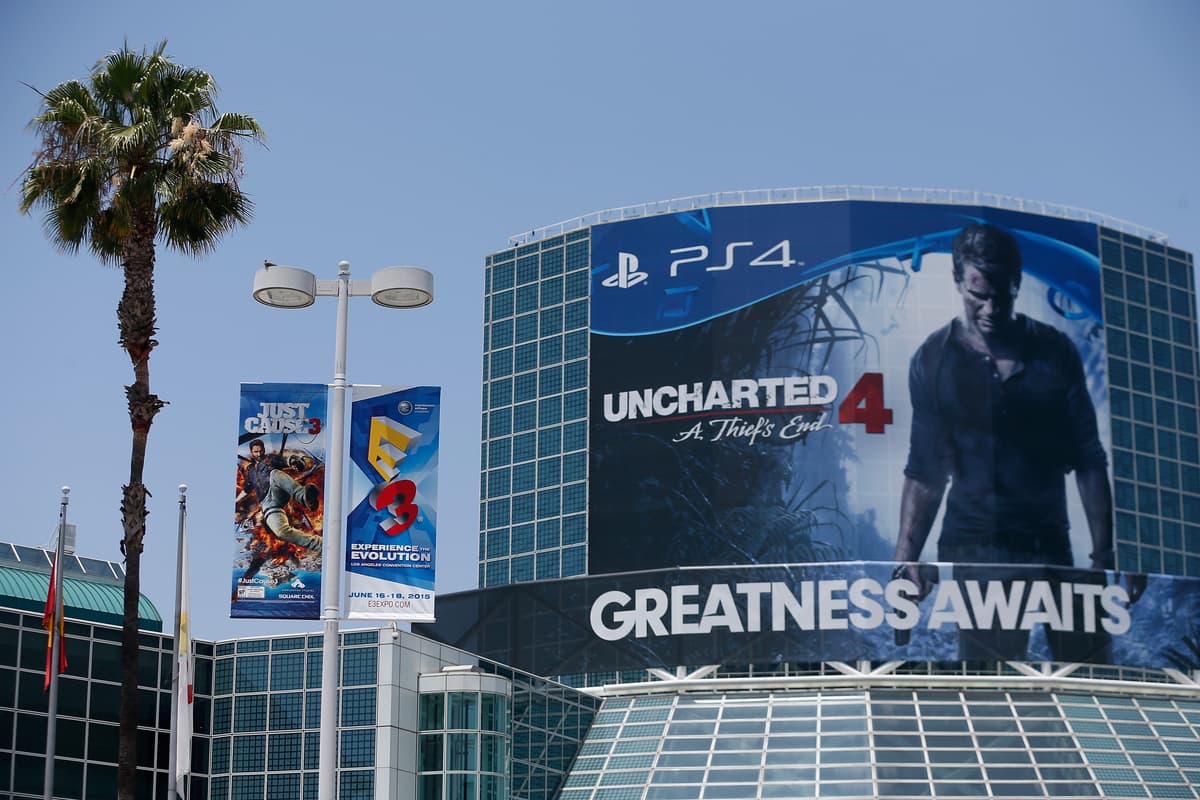 Los Angeles Convention Center where publishers want to showcase their games at E3 © Christian Petersen – Getty Images – AFP
It remains to deal with the Xbox. Like its great rival, Microsoft's gaming division is phasing out E3 2023… but settling in less than 100 meters from the LA Convention Center at the Microsoft Theater next door. It was here that the American manufacturer held its conferences immediately before the show and its events, especially for fans and the press, on the same days. Two steps at last and at the same time.
Ambush Games Summer Festival
There is nothing surprising in IGN's statement. If three leading industry players are not present at the show, thus avoiding the very high costs required for their presence, this does not mean that they will miss the summer meeting. And they could, as they did in the pre-Covid years, appear differently, enjoying their time in the media and in public. Last week, after the Developer_Direct event with Bethesda, Xbox announced that it would be returning to Los Angeles for its annual conference. It would be amazing to change that when the press and gamers can flock to the California city in June and there could be a lot of game announcements at the end of the year, especially with the blockbuster Starfield.
A meeting hosted by a major American organization (Entertainment Software Association) without a major local video game player would obviously look bad, even in the difficult times of budget constraints at Microsoft.
But another troublemaker is also disrupting plans for E3 2023: Geoff Keighley. Shortly after IGN broke the news about E3, the former journalist-turned-video game event organizer announced their Summer Game Fest conference to take place on Thursday, June 8th at the YouTube Cinema ahead of the weekend that often hosted the first conferences. E3.
And he also hinted that he might hold a neighborhood meeting "to reveal the future of the video game industry." Enough to let Nintendo, PlayStation and other Xbox choose kings to know who to call the main meeting in June.