In October 2020, in the virtual galaxy New Eden, the mighty Imperium is challenged by the PAPI coalition during World War Bee II, a war between two factions of followers of the online video game EVE Online. But the Imperium is financially depleted because of the battles. The solution is found: to issue bonds.
Through this method, widely used during the two world wars by Germany, the United States, Great Britain or France, the Imperium was able to mobilize its members and thus revitalize the efforts of its industries. The discovery was made possible thanks to the richness of the economic system of the CCP Icelandic game, which has been attracting several thousand or even tens of thousands of players every day for almost twenty years.
Like Janus, the Roman god of beginnings and transitions, EVE Online has two faces: the face of war and the face of economics. The battles he proposed, in which thousands of people can compete, glorified his first person. The second, more rigorous, is nonetheless essential.
Read also: Article reserved for our subscribers Overpriced armor, the black market and the feudal economy: when inflation hits virtual worlds
Because while the military is busy on the battlefield, most players organize military operations to economically support their army away from the front. An aspect that is rarely seen in the field of video games.
"The environment offers nothing but minerals for mining and construction. People out of necessity went into mining, manufacturing and then trading," explains economist Eijolfur Gudmundsson, who worked at CCP from 2007 to 2014. The two faces are inseparable," clarifies the one who meanwhile became president of the University of Akureyri:
"Players then compete for control of natural resources, which allows them to build their own ships…or blow up other people's ships. War is part of the game's economic concept, and it's this cycle of creation and destruction that makes EVE Online so compelling. »
A cycle that only works because any loss is permanent. Destroying any spacecraft is expensive, and replacing it requires the work of tens or even hundreds of people.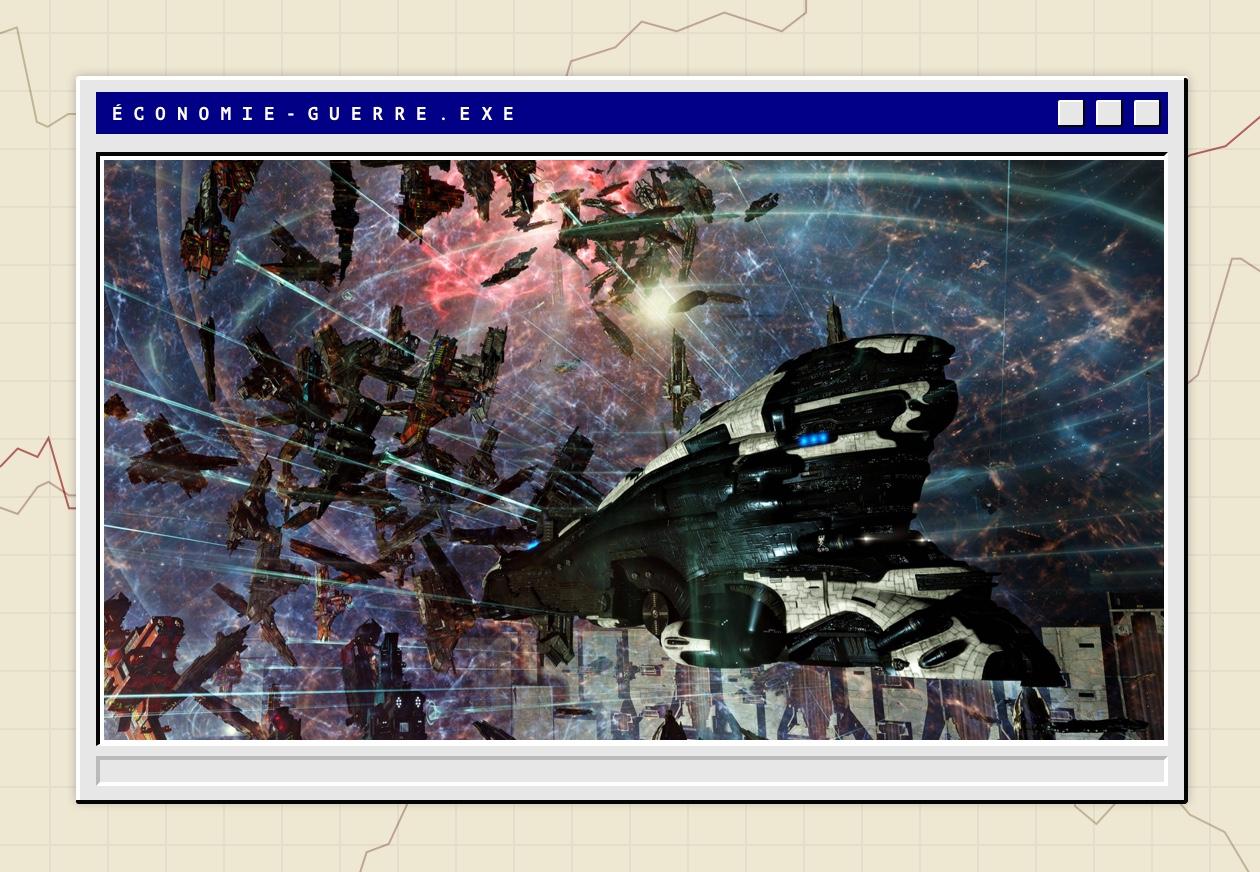 The FWST-8 Frenzy battle lasted five hours, with the forces of the Imperium gaining the upper hand. "MIR", FROM THE CAPTURE OF THE SRR
Encourage Fickleness
As such, battles result in an encrypted score in ISK, EVE Online's virtual currency, which cannot be exchanged for real money. In January 2014, damage from "B-R5RB Bloodbath", a battle involving 7,500 people, was estimated at eleven trillion (trillion) ISK. The destruction of 75 Titan-class ships, which take several weeks to build, is particularly hard on this balance.
You have 68.57% of this article left to read. Further only for subscribers.